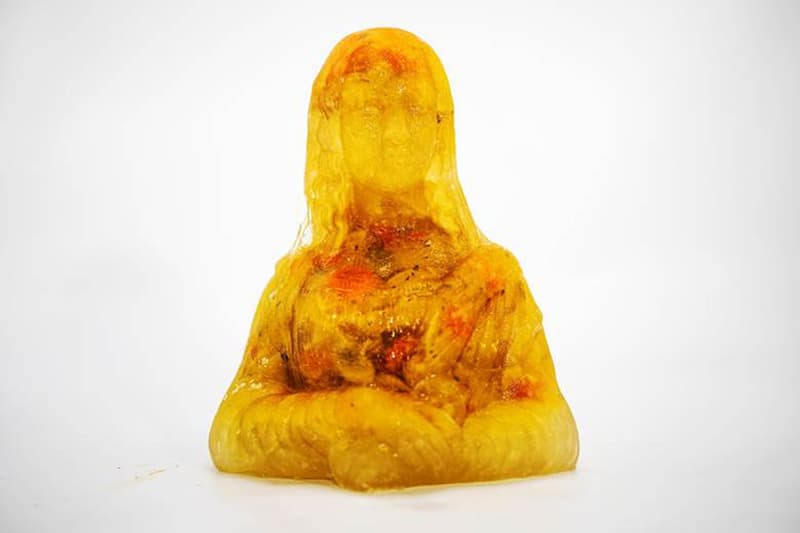 SPRING/BREAK Art Show To Return To NYC's Madison Avenue for Armory Arts Week
Featuring more than 120 projects with over 800 artworks.
---
SPRING/BREAK Art Show will return to Ralph Lauren's former office space at 625 Madison Avenue for its 2021 fair, due to run from September 8 to September 13 during Armory Arts Week.
The exhibition, titled HEARSAY:HERESY, enlists more than 120 projects with over 800 artworks that toil with the dichotomous elements of consumerism, climate change, capitalism and the art market itself. Under themes ranging from mysticism to social media's modern-day prowess, curators have also chosen to center their work around specific subcategories, which include Medieval formalism, art-heretical practices and artisanship as art practice.
SPRING/BREAK will take over two floors of the midtown highrise, where curators will transform standard office spaces, or "booths," into their respective exhibitions.
The show will feature work from artists across the globe, including NYC-based Sam Tufnell, who is known to reference ordinary subject matter through the unusual medium of chicken soup. At this year's showcase, the artist will debut his latest video installation series, CHICKEN SOUP IS NOT GOOD FOR THE SOUL, focusing on the disintegration of his food-based art in a claymation-like format.
Elsewhere on SPRING/BREAK Art Show's curator roster are Alejandro Jassan, Anna Kustera, Clarence Johns, Deep Space Gallery, Grace Storey, InLiquid, Francesca Pessarelli, John Witty, Kathy ImLay, Matthew Capezzuto, Nadia Tahoun, Sarah Celentano, Timothy Uriah Steele, Wesley Wei-Chia, Sin and several others. Take a look at the full list of curators on SPRING/BREAK's website.
In adherence to COVID-19 safety protocol, attendees will receive timed tickets and must show either proof of vaccination or a negative COVID-19 test within 72 hours of entering the exhibition. Tickets are available to purchase on the art show's web store.
Elsewhere in the art world, GaHee Park has unveiled a new exhibition of hyper-stylized paintings at Paris' Perrotin gallery.