Phillips Lists Vintage Rolex Deep Sea Special Watch Rated For 35,789ft
The watch to choose when you're not just going deep, but all the way to the bottom.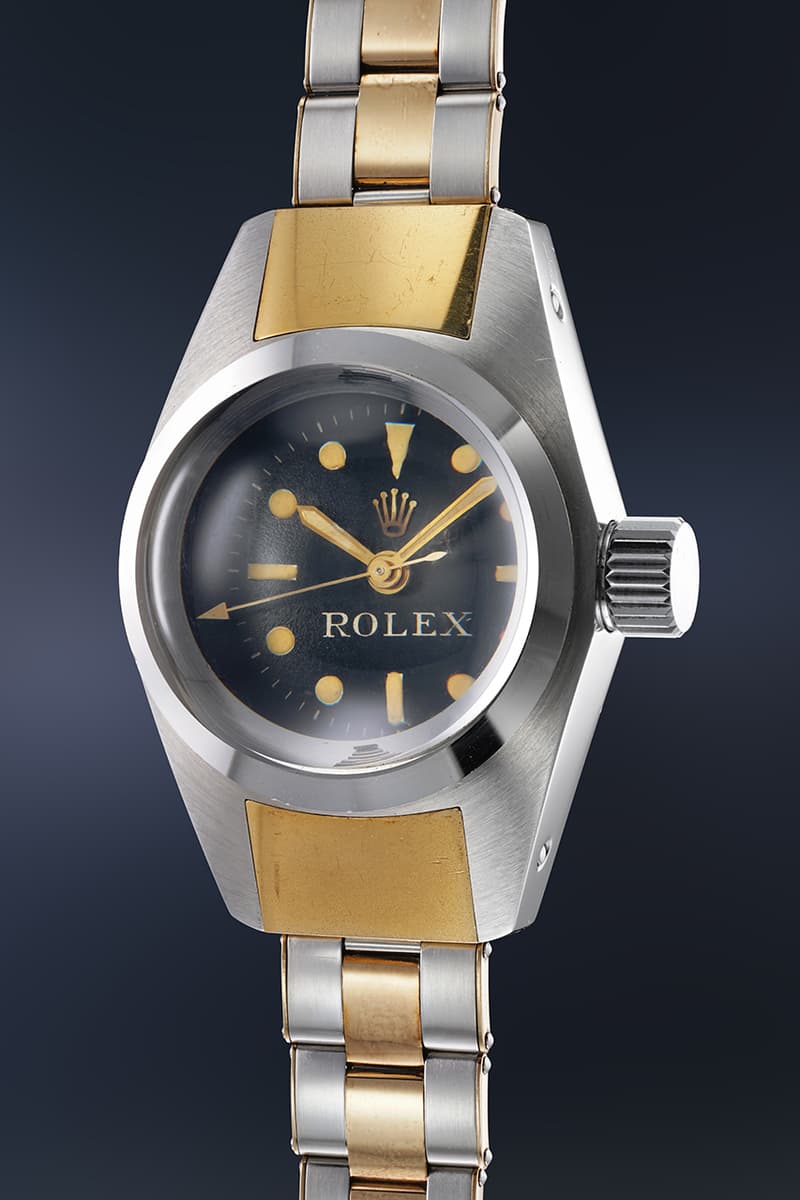 1 of 3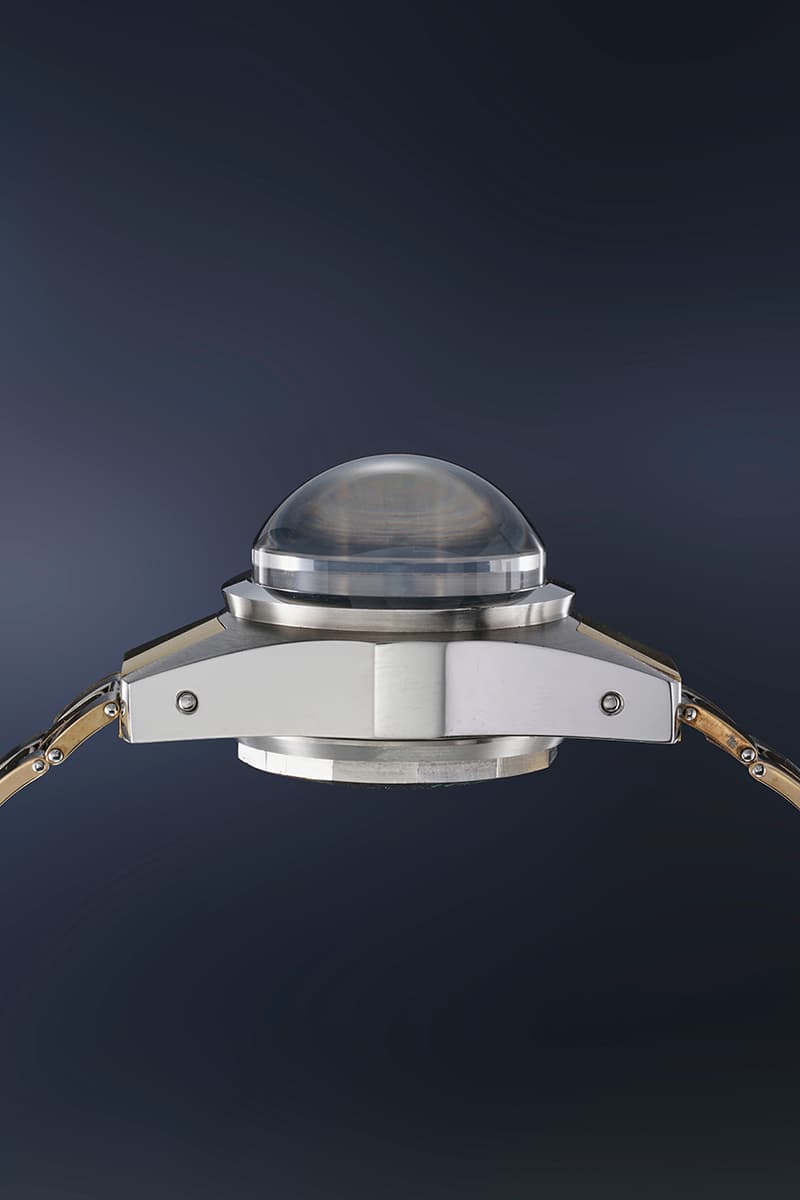 2 of 3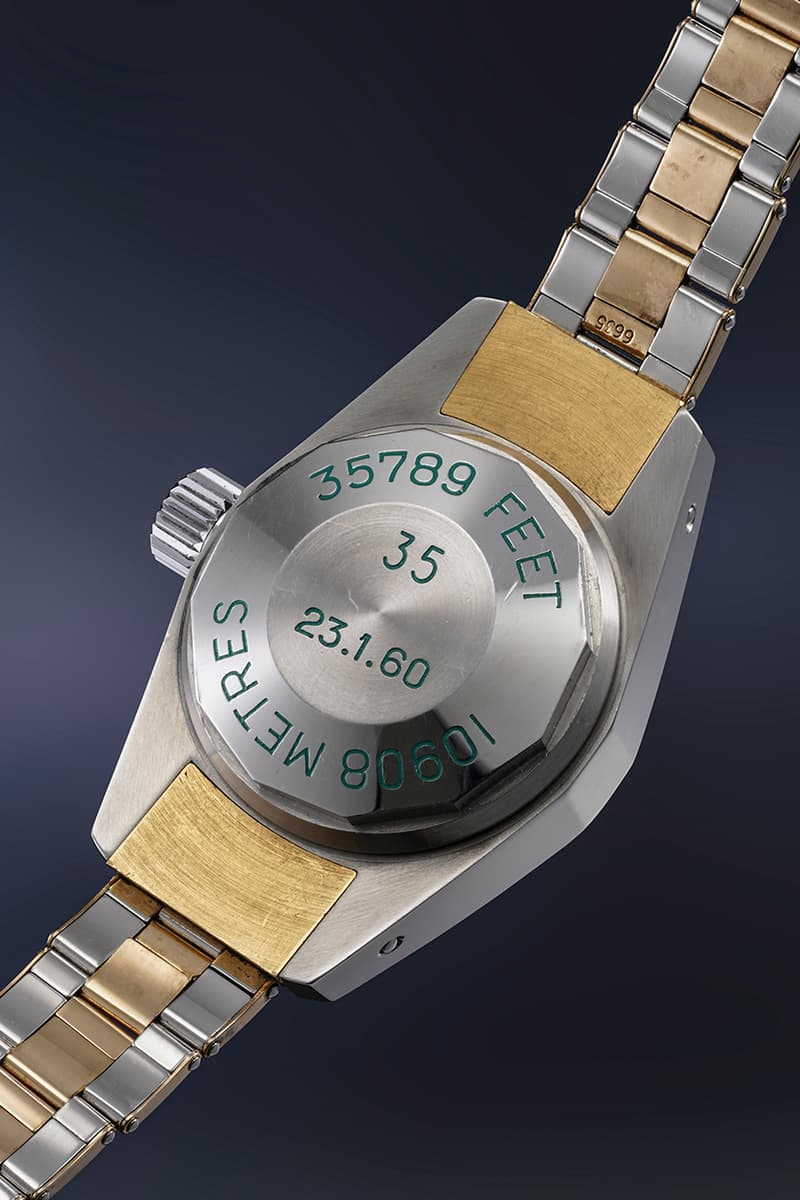 3 of 3
Phillips will be auctioning off one of the most important dive watches ever made, the Rolex Deep Sea Special.
The watch being sold was one of 35 made as part of Rolex's involvement in the record-breaking dive of Jacques Piccard and Don Walsh in the Bathyscaphe Trieste five years earlier, when a unique watch developed by Rolex was strapped to the hull of the submersible during its dive to the bottom of the Mariana Trench, 35,789ft below sea level.
The watch features a pronounced crystal to enable it to withstand the immense pressure on the ocean floor while the caseback of the watch is engraved with the number 35, making it the final piece created dating it to 1965, and the date of the record-breaking dive. This example is fresh to market, having never previously been sold in public. Just five examples of the Rolex Deep Sea Special have ever been publicly offered for sale, with the last surfacing twelve years ago.
The watches were never offered for sale but offered to "only the most distinguished science, technology and watch museums, along with the most trusted, longstanding retailers and high profile partners and executives who contributed to the development of the model."
No.3, the watch actually strapped to the Bathyscaphe Trieste, is on display in the Smithsonian Institute in Washington D.C., while other pieces can be found at the Beyer Museum, the London Science Museum and the Piccard Museum in Nyon, Switzerland.
"The DSS is the watch that defined what Rolex is today," says Alexandre Ghotbi, Phillips' Head of Watches, Continental Europe and Middle East. "It is the philosophy behind its creation that led Rolex to focus on tool watches in general and dive watches in particular. Without the "Deep Sea Special" there would be no Submariner or Sea Dweller as we know it. The DSS is a watch that was never available for public purchase and the arrival on the market of an example is a once in a decade event that collectors and watch aficionados celebrate with enthusiasm."
Rolex Deep Sea Special No. 35 will be offered as part of Phillips The Geneva Watch Auction: XIV taking place on November 5-7 with an estimate of CHF 1.2m – 2.4m (approximately $1.3m – $2.6m USD).
In other watch news, Jacob & Co. makes the world's first sapphire crystal minute repeater.