Master P Speaks on Kanye West and Drake Feud: "We Gotta Watch What We Do"
Reminding artists of the dangers of feuding.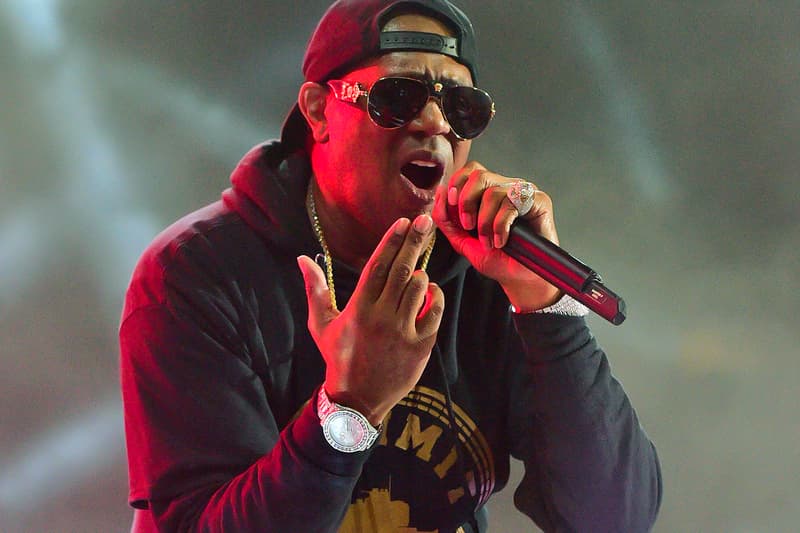 In light of the recent tension between Kanye West and Drake, Master P shared some words of wisdom regarding the dangers, both physical and mental, of feuding in hip-hop.
Speaking on an episode of the Allison Interviews podcast, Master P reminded artists that real human lives can be lost in the midst of beefing. "I don't think people realize that they have all of these fans that might even be crazy and take things into their own hands. So we gotta watch what we do. It's a lot of selfish people out in the world, and it's a lot of snakes in the world, so you gotta watch out," he said. "I think when you are at this level, and you're making this type of money, even with some of these young artists that we're losing their lives in hip-hop, which is sad, we gotta be thankful and take this as a blessing and grow."
The 54-year-old further stated that artists need to learn accountability and appreciate what they've achieved instead of going after their fellow musicians:
"I think it's the people around you. You gotta have people give you better advice or you gotta hang around better people, and also, you gotta be able to be your own critic to where you gotta do what's right. You gotta hold yourself accountable. My most important thing that I look at life, I said, I would [rather] sit in the sewer and eat cheese with rats than sit at a nice restaurant and drink champagne and [eat] lobster and steak with a snake, and I think that's what a lot of us are doing. We are sharing our wealth, we're around the wrong people that really are snakes and knows people are gonna come back to bite you because you can't see it. … We gotta start thinking about love instead of hate. That's the only way we're gonna move past this, and appreciate what we got. When you get to that level of the game like some of these artists have made it, why lose what you have? Once you get killed or go to jail, there's no turning back."
Elsewhere in music, Diddy praised both Drake and Kanye West for their efforts on Certified Lover Boy and DONDA.