Louis Vuitton Releases 'Vivienne Travellers' Pendants
Featuring opulent and playful charms and an M20457 display trunk.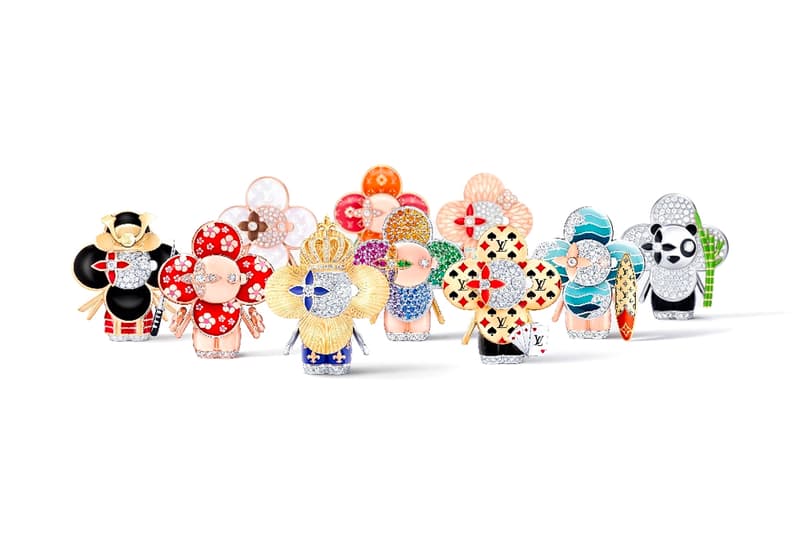 1 of 2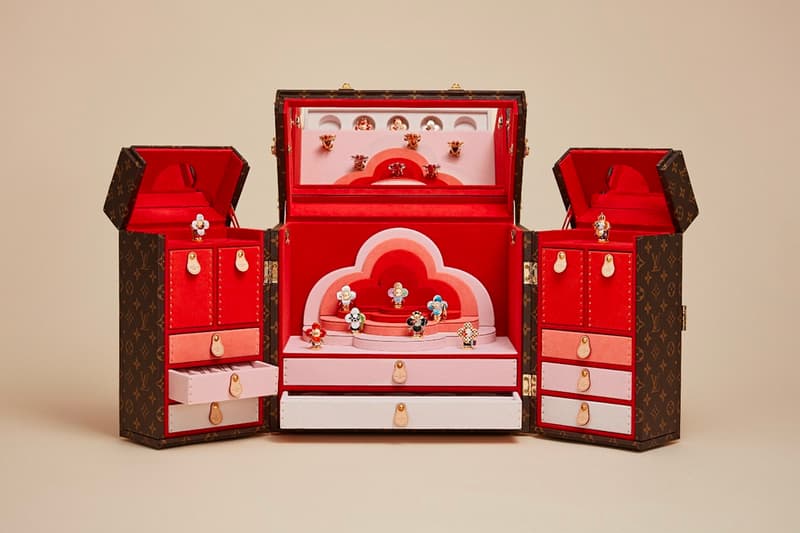 2 of 2
Louis Vuitton has revealed 11 crystal-embellished dolls featuring brand mascot Vivienne — recently featured in the LV mobile game — who can adapt her style to any environment you place her in.
The limited-edition Vivienne Travellers' collection charms can be presented as both necklace pendants and standalone display ornaments. Colorways are bold and playful utilizing a vast range of precious materials including diamonds, platinum, gold, onyx, pearl and special lacquer.
Highlight pieces include the Vivienne Panda Pendant holding a bamboo stalk, the Vivienne Surfur which captures the essence of a West Coast Summer, the Vivienne Casino dressed in a pattern of playing card suits, the Vivienne Monogram dressed in carved wood accents paying tribute to the original LV trunks, the Vivienne Samurai who holds a white gold katana, and the Vivienne Royal inspired by the regal attire of Sun King, Louis XIV. Lastly, In honor of Monsieur Louis Vuitton's 200th birthday, the Vivienne Celebration Pendant is set in 18-karat white and yellow gold completely covered in 124 diamonds in 36 different colors.
To display the Vivienne collection, a unique M20457 Louis Vuitton jewelry trunk is available.
Louis Vuitton's latest Vivienne limited-edition jewelry series and trunk are now available on the LV official website.