Lana Wachowski Reveals Why She Brought Back Neo and Trinity in 'The Matrix Resurrections'
Finding comfort in developing the story around the iconic couple.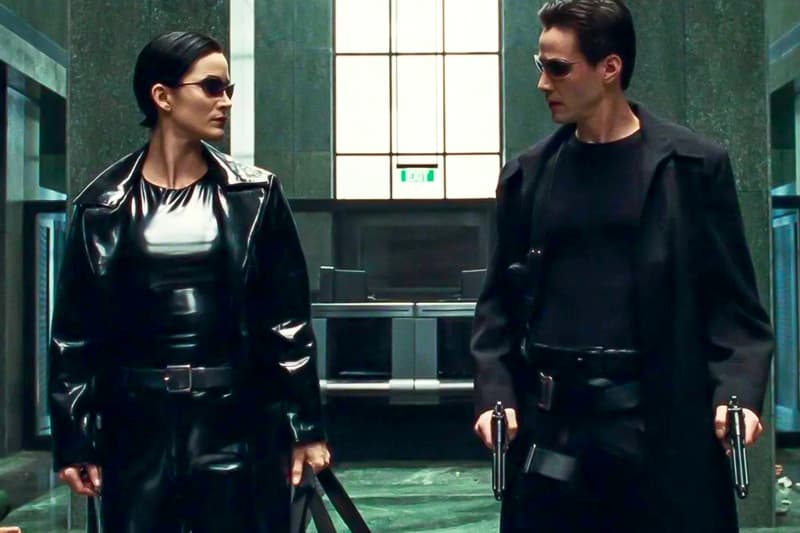 Speaking as part of a panel on screenwriting at the International Literature Festival Berlin, director Lana Wachowski revealed why she brought back Neo and Trinity, played by Keanu Reeves and  Carrie-Anne Moss, in The Matrix Resurrections.
To the delight of fans, the iconic couple will be returning in the fourth installment of The Matrix, living in the rebooted Matrix with faint memories of their previous lives. Much speculation has been made about how exactly the two characters have returned despite both dying at the end of The Matrix Revolutions with no clear answers being revealed in the official first trailer for The Matrix Resurrections that was released recently.
Lana Wachowski noted that she was inspired to bring back Neo and Trinity following the death of her parents and a close friend. Dealing with the pain of her loss, Wachowski found comfort in developing the upcoming story centered around the couple at the center of the original Matrix trilogy. Although Lana Wachowski found some form of catharsis in developing the reboot sequel, her sister Lilly Wachowski, who worked with her on the first three films, decided to not take part in the making of The Matrix Revolutions.
Catch director Lana Wachowski's full statement below and look for The Matrix Resurrections to officially premiere December 22.
"My dad died, then this friend died, then my mom died. I didn't really know how to process that kind of grief. I hadn't experienced it that closely … You know their lives are going to end and yet it was still really hard. My brain has always reached into my imagination and one night, I was crying and I couldn't sleep, and my brain exploded this whole story. And I couldn't have my mom and dad, yet suddenly I had Neo and Trinity, arguably the two most important characters in my life. It was immediately comforting to have these two characters alive again, and it's super simple. You can look at it and say: 'ok, these two people die and ok, bring these two people back to life and oh, doesn't that feel good.' Yeah, it did! It's simple, and this is what art does and that's what stories do, they comfort us."
For more entertainment news, Yahya Abdul-Mateen II is believed to be playing a young Morpheus in The Matrix Resurrections.