Star Trek Creator's Estate To Produce Life-Size Starship Enterprise Hologram
Coming from the new Roddenberry Archive.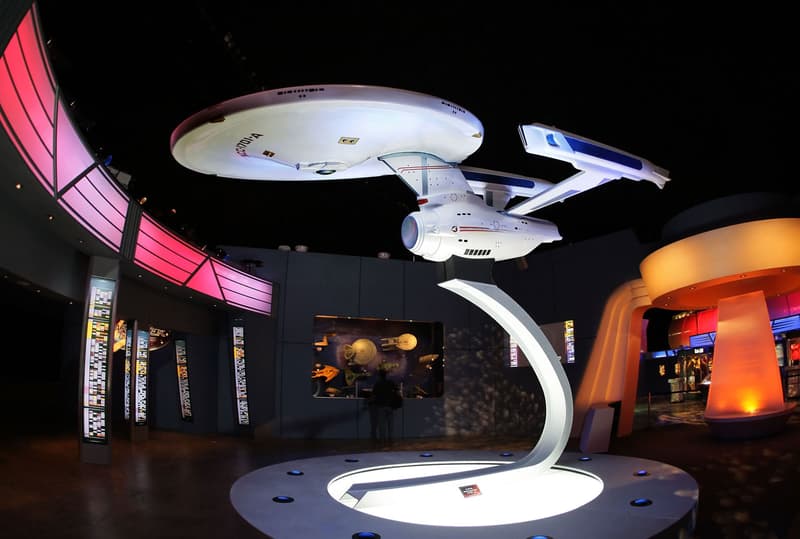 For all Star Trek aficionados, this could be your star-crossed dream. Gene Roddenberry's estate has announced a new venture in partnership with OTOY titled The Roddenberry Archive. The new venture is aimed at preserving the entire history of Roddenberry's legacy, specifically the Star Trek franchise.
The Roddenberry archive will be curated by Star Trek artists and authors include Denise and Mike Okuda, Daren Dochterman and Doug Drexler. The project will function as a large multi-disciplinary digital archive, meant to preserve blueprints, models, scripts and more. Perhaps the most interesting project coming from the archive is its plan to create a life-sized model of the Starship Enterprise as a fully immersive hologram. To bring this idea to life, the archive is partnering with LightField Lab.
"We are delighted that Gene Roddenberry's work is being collected and preserved for future study. In particular, we are excited that reference models of his most famous creation, the Starship Enterprise, will not only allow future fans to experience the magic of Gene's imagined universe, but it will allow this icon of science fiction to be preserved so it can be re-created authentically in years to come," said Denise and Mike Okuda. "Gene's work was not only an important part of popular culture, but his creations – including Star Trek – have to show us that science and technology can enable a brighter future for humanity if we work hard, and if we are ethical and compassionate."
More information and a preview of The Roddenberry Archive will be announced Creation in Las Vegas today at 3:45 pm PST (6:45 pm EST).
Check out the behind-the-scenes video of The Roddenberry Archive below.
In related news, a new Star Trek movie is coming in 2023.