Kanye West Announces a Chicago 'DONDA' Listening Party
Cue "Homecoming."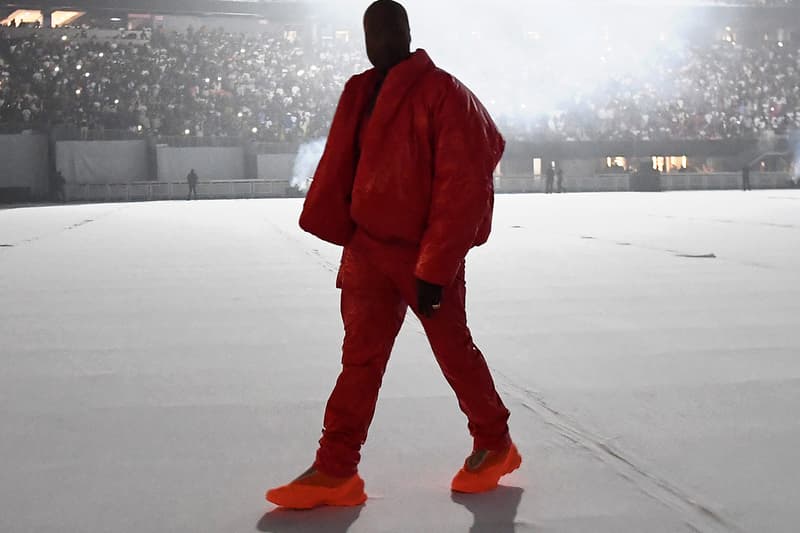 If there's anyone who knows how to milk an album roll out, it's Kanye West. Despite already "loading" up the DONDA album on Apple Music without any song titles as well as pushing back the release date several times, the creative polymath has instead just elected to continue his listening party run. After already hosting a pair of events in Atlanta the creative polymath is heading to Chicago — the very city that he grew up in — for another public listening session.
Moments before this article was written, Mr. West took to Instagram to announce the event which will be held at Soldier Field Stadium on August 26. Tickets will go on sale to the public starting on August 20 at noon CST. Prices have not yet been revealed.
As usual, you never know what Ye will be presenting when it comes to these listening parties. His last show in Atlanta generated a substantial amount of buzz as there were several important elements to call out including him levitating into the sky, playing a new version of "Hurricane" that now features The Weeknd, selling DONDA-branded vests, incorporating extra people into the show and more. If he follows the same cadence as the previous events, it's also likely that he may release another item from his anticipated YEEZY Gap collection, but this remains to be seen.
View this post on Instagram
In case you missed it, French customization specialists DAVRIL have revealed a custom Kanye West 'DONDA' LEGO toy.