Beyoncé Confirms New "Music Is Coming"
Revealing that she's been in the studio for a year and a half.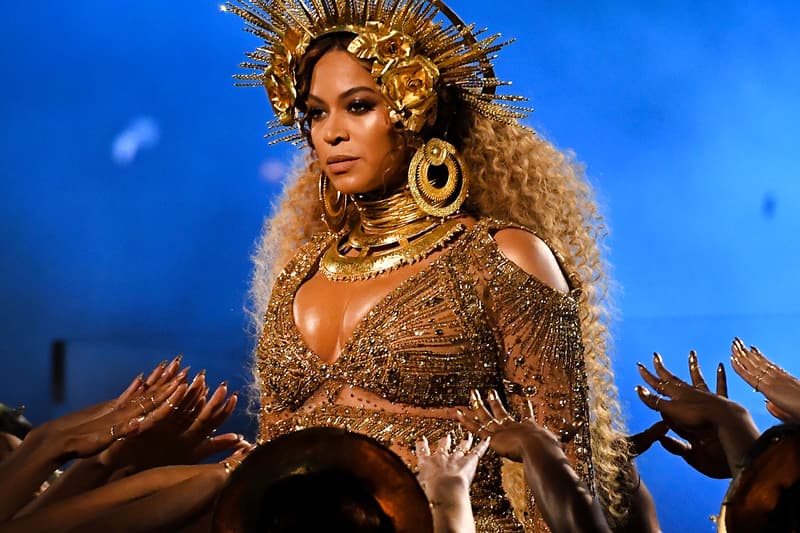 Beyoncé has confirmed that she has new music is on the way.
Speaking to Harper's Bazaar for her latest cover story, Queen B touched on what she's looking forward to after the pandemic and revealed that she's actually been working in the studio for a year and a half. "With all the isolation and injustice over the past year, I think we are all ready to escape, travel, love, and laugh again. I feel a renaissance emerging, and I want to be part of nurturing that escape in any way possible," she said. "I've been in the studio for a year and a half. Sometimes it takes a year for me to personally search through thousands of sounds to find just the right kick or snare. One chorus can have up to 200 stacked harmonies. Still, there's nothing like the amount of love, passion, and healing that I feel in the recording studio. After 31 years, it feels just as exciting as it did when I was nine years old. Yes, the music is coming!"
She added that she's looking forward to "[creating] businesses outside of music" in her 40s, adding, "I want to show that you can have fun and have purpose, be respectful and speak your mind. You can be both elegant and a provocateur. You can be curvy and still be a fashion icon. I wish this freedom for every person. I have paid my dues and followed every rule for decades, so now I can break the rules that need to be broken. My wish for the future is to continue to do everything everyone thinks I can't do."
Beyoncé's last solo effort dates back to the groundbreaking 2016 record Lemonade, but she worked on Everything Is Love with husband JAY-Z as The Carters, her live album HOMECOMING and the soundtrack of The Lion King: The Gift.
Stay tuned for more info on her upcoming project.
In related news, take a look at Beyoncé's rodeo-themed visual for her latest IVY PARK collection.