Original 'Space Jam' Director Criticizes Sequel: 'LeBron Ain't Michael'
Says Bugs Bunny's animation looks like "one of those fluffy dolls you buy at an airport gift shop."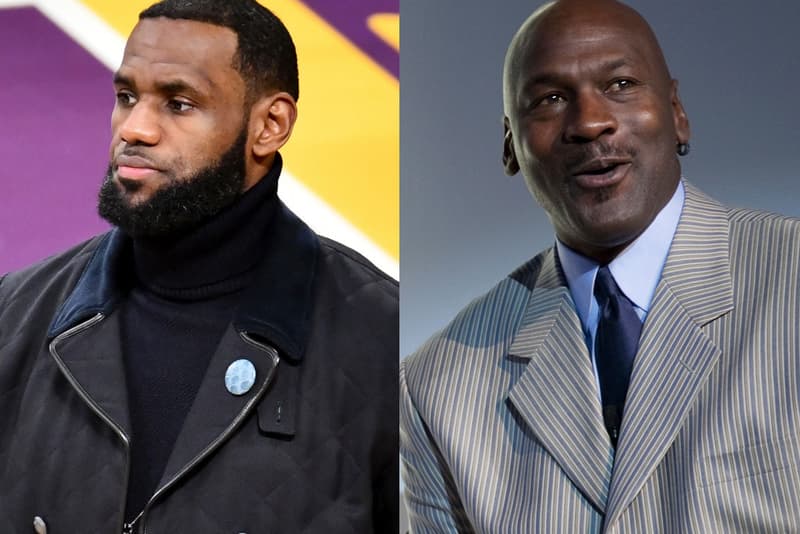 The director of the original Space Jam, Joe Pytka, shared harsh criticism on the film's new sequel, Space Jam: A New Legacy, in an interview with TMZ on Wednesday.
"The truth is that LeBron [James] ain't Michael [Jordan]," Pytka told the outlet, adding that James' does not possess the same level of star power that Jordan did in the '90s.
Pytka also claimed that the sequel lacks an adequate connection to James' personal life — a story arc that is fictionalized in the script — while his original version ties the plot closely to Jordan's decision to retire from basketball to concentrate on a career in professional baseball. He added that it took him five different viewing sessions to complete the 2-hour movie.
He also had qualms regarding the updated animation of Bugs Bunny, who he said "looked like one of those fluffy dolls you buy at an airport gift shop to bring your kid when your business trip has taken too long."
Despite Pytka's disapproval, Space Jam: A New Legacy was a smash hit at the box office during its opening weekend, earning an estimated $31.7 million and beating out Black Widow as the top release, according to the Associated Press. The movie was also immediately available to stream via HBO Max on July 16, making its leading box office numbers that much more impressive.
James took to Twitter to share news of the film's successful opening weekend, writing "Hi Haters!" alongside a smiling emoji.
Hi Haters! ? https://t.co/ayPGnBZGQU

— LeBron James (@KingJames) July 17, 2021
Space Jam: A New Legacy is now playing in theaters and is available to stream on HBO Max.
Elsewhere in entertainment, Netflix has dropped a teaser trailer for its upcoming thriller, Clickbait.