Nothing's Futuristic Noise-Cancelling Wireless Earbuds Will Cost $99 USD
The company's first-ever product finally receives a launch date.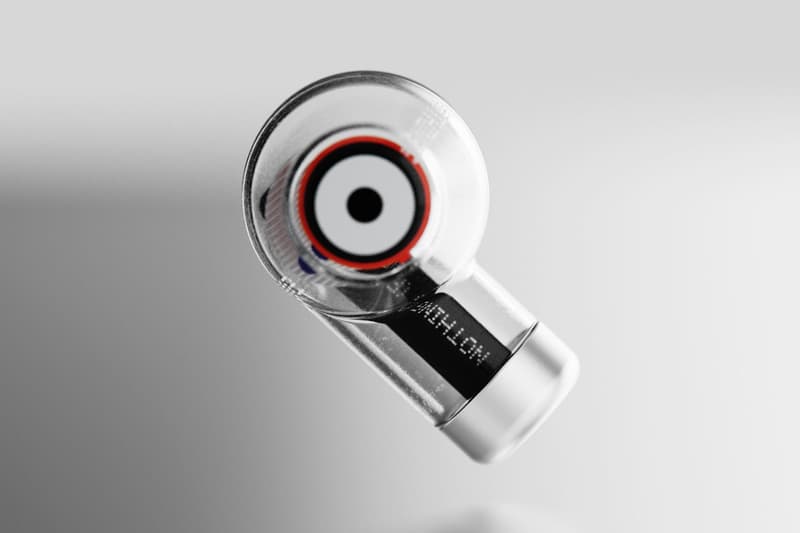 Back in March, Nothing, a tech startup created by ex-OnePlus founder Carl Pei, released concept images for a forthcoming pair of wireless earbuds. In an interview with TechCrunch published Tuesday, Pei revealed key details about the device's core features and price point.
The barely-there earbuds, named Ear(1), feature a sleek design with a clear casing and minimal branding, a nod to the company's philosophy of simplicity. Pei told TechCrunch that the brand's first-ever product will have "leading features like noise cancellation and great build quality."
It all starts with design, the soul of a product: https://t.co/n2lPLdCAP4 pic.twitter.com/i9YbsNUuJN

— Carl Pei (@getpeid) March 9, 2021
"This is our Concept 1, a first expression of our design principles, starting with transparency that embodies our commitment to bringing technology closer to people," he told the outlet. He said the device will be offered at "quite a fair price to consumers," and will retail for $99 USD, €99 EUR and £99 GBP.
"Feature-wise, it's similar to the AirPods Pro, but the AirPods Pro is $249," he added.
Designed in collaboration with Teenage Engineering, Pei said the goal of the new device is to integrate seamlessly into a user's tech ecosystem. The clear design of the earbuds are meant to inspire and create what Pei calls "a higher purpose."
"It turns out, there's a reason why there's not a lot of transparent consumer tech products out there," he said. "It's really, really hard to make it high quality. You need to ensure that everything inside looks just as good as the outside."
The Ear (1) is the first of three products the company is working on, and is set to launch in select countries on July 27 via their website.
In related news, check out Nothing's relationship with Teenage Engineering.