Youngest Antetokounmpo Brother Spotted at Pre-Draft Training Workout With Indiana Pacers
Basketball is a family matter for the Antetokounmpos.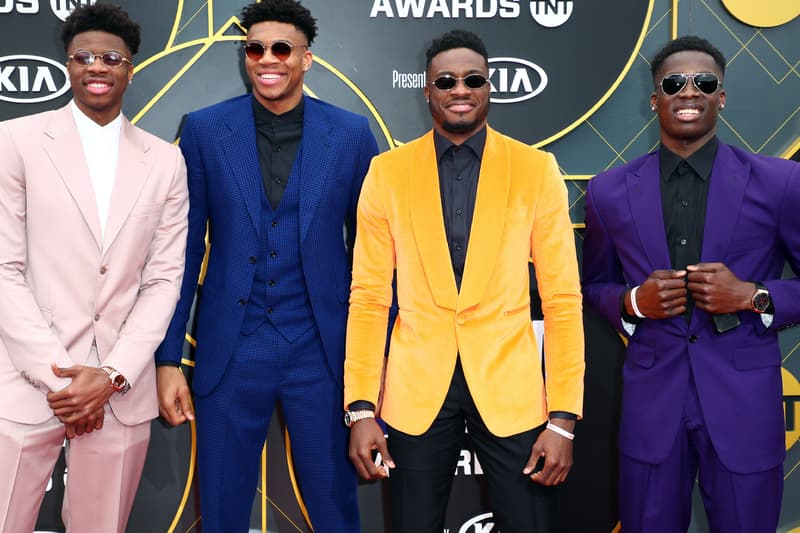 The youngest of the Antetokounmpo squad seems like he might be joining his three older brothers in the NBA league very soon. After the 2021 NBA Finals, Giannis, Thanasis and Kostas, have become NBA champions, leaving just their youngest brother Alex, to accomplish this feat.
The youngest of the group is a 19-year-old professional basketball player who previously played for UCAM Murcia of the Spanish Liga ACB. However, it appears that Alex is also chasing his dreams of becoming an NBA player, as rumors sparked when he was seen at a pre-draft workout with the Indiana Pacers.
Throughout high school, Alex had impressive stats as a first-team all-state selection in his final two years. Throughout the 2019-20 season, he averaged 20 points, 7.4 rebounds, 2.4 assists and 1.6 blocks a game. Many college offers came through for the young bull, but he decided to take his talents overseas to further develop his game.
Alex has a similar build to his now-NBA champion and Finals MVP older brother Giannis. Each of the three brothers entered into the NBA with a "development project" label attached. It remains to be seen if Alex would be any different. Aside from the Pacers, Alex also recently worked out with the Houston Rockets and San Antonio Spurs, establishing good rapport with coaches across the league.
Pacers have brought in Alex Antetokounmpo for a pre-draft workout

Could all four Antetokounmpo brothers soon be in the league?
? @brhoops pic.twitter.com/ra5gywgFnj

— Bleacher Report (@BleacherReport) July 27, 2021
View this post on Instagram
In other sports news, take a look at the oral history of skateboarding in the U.K.