Citizen App is Paying People to Livestream Crime Scenes in Major Cities
Up to $250 USD per day.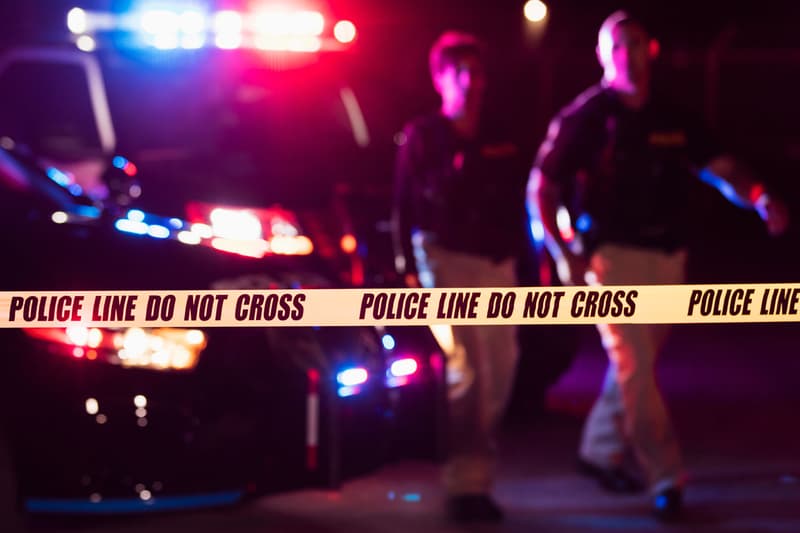 The app Citizen, which is used to alert users about emergencies unfolding in their area, has been recruiting people to livestream crime scenes in Los Angeles and New York.
The program was first reported on by The Daily Dot in June, which noted a curious case of a Los Angeles man who was frequently interviewed for Citizen at crime scenes around the city. According to the report, Citizen confirmed that the man was part of an effort by the company to send out teams of people in major cities to record crime scenes for the app.
This weekend, The New York Post reported that a similar program was being run in New York. A Citizen spokesperson directed The Post to a job listing for a "Freelance Field Reporter," listed by a third party for an anonymous tech company that would pay applicants in New York and Los Angeles between $200 USD and $250 USD per day to livestream crime scenes ranging from "child reported missing, to house fire, to anything else." Team members would also be responsible for conducting "interviews on the fly that contribute to the live stream" with witnesses and police.
While the company told The Post that it doesn't hide its use of paid team members, the position isn't listed on the company website nor does the listing explicitly name the Citizen app.
Citizen confirmed the information reported by The Daily Dot and The New York Post in a statement to HYPEBEAST, explaining that it was behind the job listing and acknowledging that it had started expanding its field teams:
"Citizen has teams in place in some of the cities where the app is available to demonstrate how the platform works, and to model responsible broadcasting practices in situations when events are unfolding in real time. We believe our Street Team will ultimately help guide our users on how to broadcast in an effective, helpful and safe way. This listing is for this team."
The app was first released in 2016 and was first called Vigilante, but was removed from the Apple app store a week after its launch before returning in 2017 under the new moniker.
Citizen came under fire earlier this year in May when CEO Andrew Frame offered a cash reward of $30,000 USD of his own money for information on an arson suspect after the app received a report in connection to the Pacific Palisades wildfire. The bounty led to thousands of tips being called in to the LAPD and a vigilante manhunt against an innocent man, who was arrested and released by police. The sheriff that questioned the man referred to the Citizen app as potentially "disastrous."
In other tech news, Amazon is installing virtual keys all over the world.