Simone Biles Withdraws From Olympics Team Gymnastics Final
Team USA claimed the silver medal.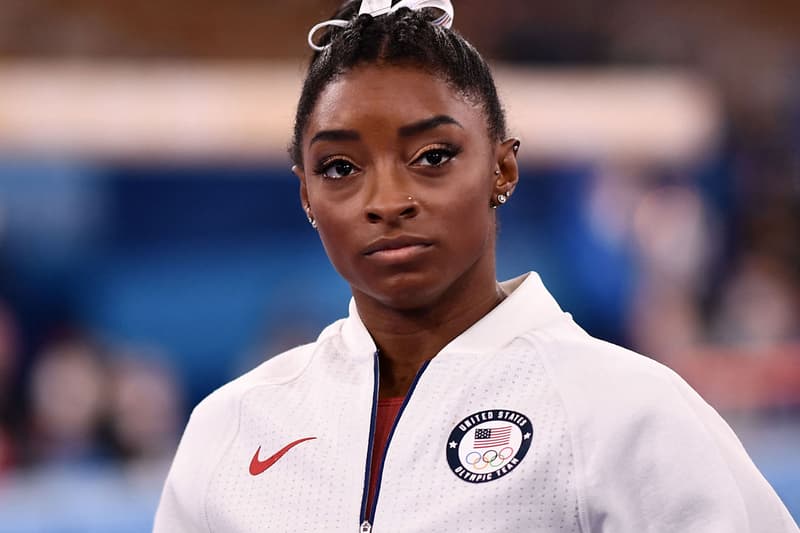 Simone Biles has withdrawn from the women's team gymnastics final at the 2021 Tokyo Olympics due to a medical issue.
Biles pulled out of the event on Tuesday after exiting the arena for trainer evaluation. In a statement, USA Gymnastics wrote, "Simone Biles has withdrawn from the team final competition due to a medial issue. She will be assessed daily to determine medical clearance for future competitions."
Following Biles' departure, Team USA claimed the silver medal, with a score of 166.096, finishing behind the Russia Olympic Committee, who won the gold medal with 169.528 points.
After the event, Biles briefly spoke with Hoda Kotb on NBC's TODAY show regarding her current condition. "Physically, I feel good. I'm in shape," Biles told Kotb. "Emotionally, it varies on the time and moment. Coming to the Olympics and being head star isn't an easy feat."
Biles then recounted the moment she informed her teammates of her withdrawal and the advice that she shared with them: "They were freaking out. They were like, crying, and I was like, 'You guys need to relax, you're going to be fine without me. Go out there and kick some butt, just like we've done in training. And just lay it out on the floor and see what happens!"
Though Team USA did not take home the gold medal, Biles expressed her immense gratitude for her teammates' determination in an Instagram post following the event on Tuesday. She wrote, "I'm SO proud of these girls right here. You girls are incredibly brave & talented! I'll forever be inspired by your determination to not give up and to fight through adversity! They stepped up when I couldn't. thanks for being there for me and having my back! forever love y'all."
View this post on Instagram
In another Olympics update, Naomi Osaka was eliminated in the third round of the women's singles tennis tournament.