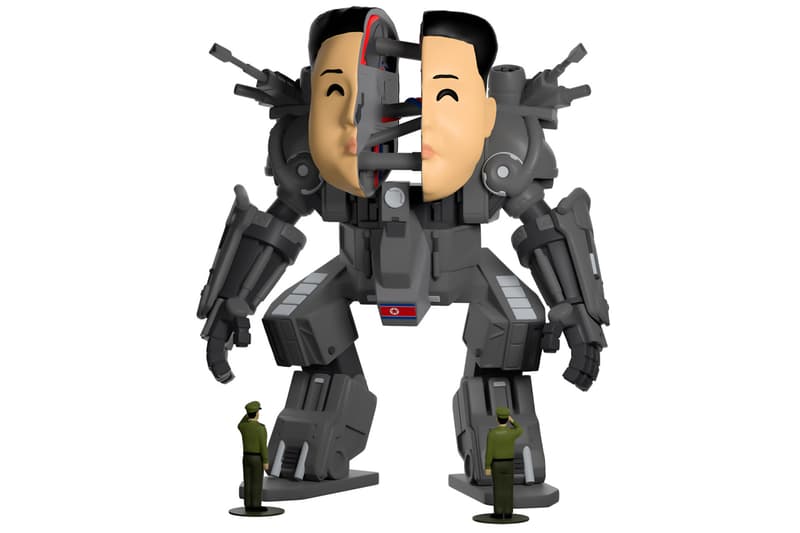 Beeple's Kim Jong-un Artwork Was Made Into a Figurine
There are only 333 of the limited-edition figure.
---
Digital artist Beeple has teamed up with Youtooz to create a collectible figure of North Korean leader Kim Jong-un. The figure's design comes directly from a work that Beeple created in April of last year called "JONG v2.0."
JONG v2.0 pic.twitter.com/qpiGPE97kq

— beeple (@beeple) April 28, 2020
"This collaboration is Beeple's first entry into the physical space and is a new way for him to get in front of, and connect to, his growing fanbase," a press release said.
The artist, whose real name is Mike Winkelmann, is predominantly known for using graphic design as a tool for political and social commentary, and has been at the forefront of the recent NFT boom. In March, Beeple sold an NFT of his work for $69 million USD at Christie's, making him "among the top three most valuable living artists," according to the auction house.
Figures will be sold for $69 USD on Youtooz.com on Wednesday, July 14. Only 333 of the limited-edition figures will be available for purchase and the product won't be restocked.
In other art news, Takashi Murakami released an exclusive art print in collaboration with Absolut Art.