Tinder Wants Users To Actually Speak Before They Match
With a new explore page, video profiles and social experiences.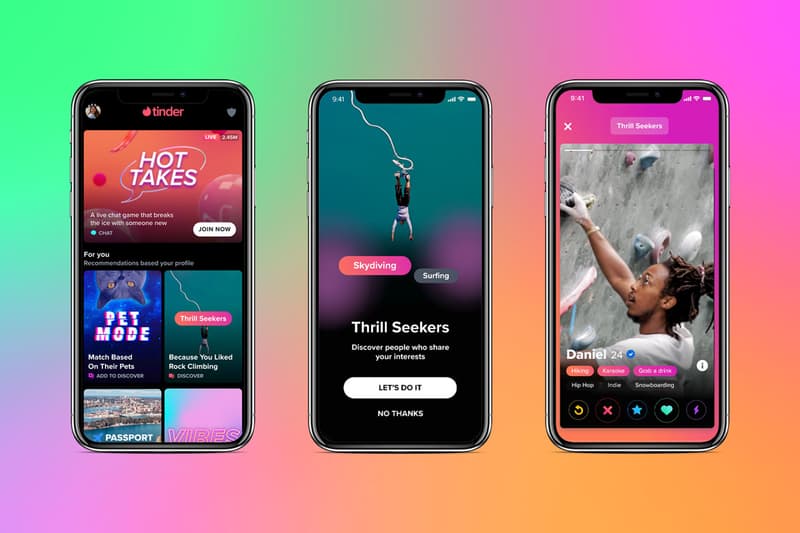 1 of 3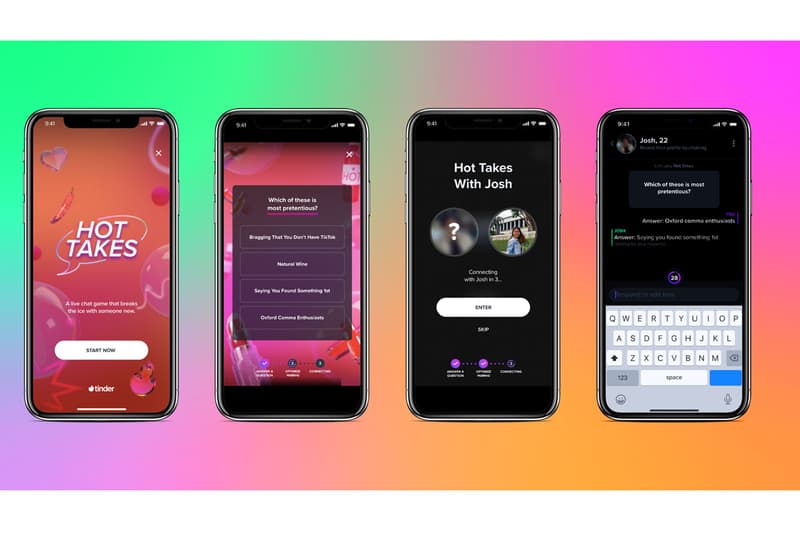 2 of 3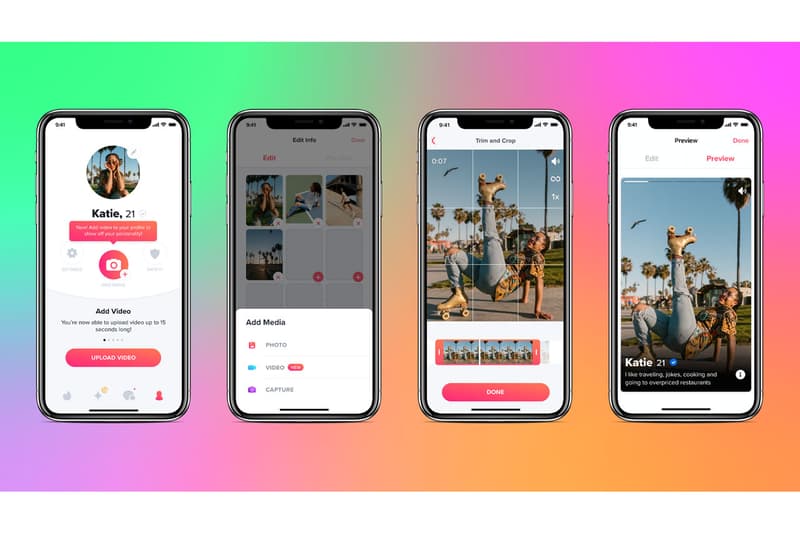 3 of 3
Tinder has introduced a slew of new features including a new Explore tab, video profiles, and social implementations that will allow users to connect in a more genuine manner, the company announced on Tuesday.
Geared towards its Gen Z users, which represent more than 50 percent of the dating app's global members, Tinder's latest renovations aim to cater to the generation's technological saviness through a multi-dimensional experience.
Within the update, users can now convey their personality through the platform's new video integration across individual profiles. Videos can be up to 15 seconds long, according to The Verge, and will be available to all users at no cost. The update aligns Tinder with competing datings apps, such as Bumble and Hinge, which implemented video features during the pandemic.
Additionally, the app has introduced Hot Takes, a new social experience that allows members to chat based on their response to a given question, before deciding whether or not they would like to match. As a timer counts down, users can decide whether they would like to pair off and continue their conversation or let the timer expire and begin speaking with someone new. Hot Takes launched on Tuesday and will be available everyday from 6 p.m. to midnight local time.
Tinder also unveiled a new Explore page, where members can discover potential matches who share similar passions as well as utilize different sectors of the dating app, including Festival and Chef Mode. Hot Takes and other social implementations will be accessible through the Explore section, once the feature launches later this summer.
"Tinder is overwhelmingly the most popular way to make meaningful new connections around the world," said Jim Lanzone, CEO of Tinder, in a statement. "Meanwhile, a new generation of daters is asking for more from us in the post-Covid world: more ways to show off their authentic selves, more ways to have fun and interact with others virtually, and more control over who they meet on Tinder and how they communicate."
"They also want to date in a less linear fashion, at their own pace, and with the hope that sparks might fly with someone unexpected." he added. "Today's launch lays down the building blocks for all of this and more — a deeper, multi-dimensional experience that expands the possibilities of Tinder as a platform."
Elsewhere in tech, Mark Zuckerberg unveiled new methods for Instagram creators to make money earlier this month.