Stuart Weitzman's 'Three Treasures' Coin Collection Auctions for a Smashing $32 Million USD
The 1933 Double Eagle Coin set the new auction world record selling for $18.9 million USD.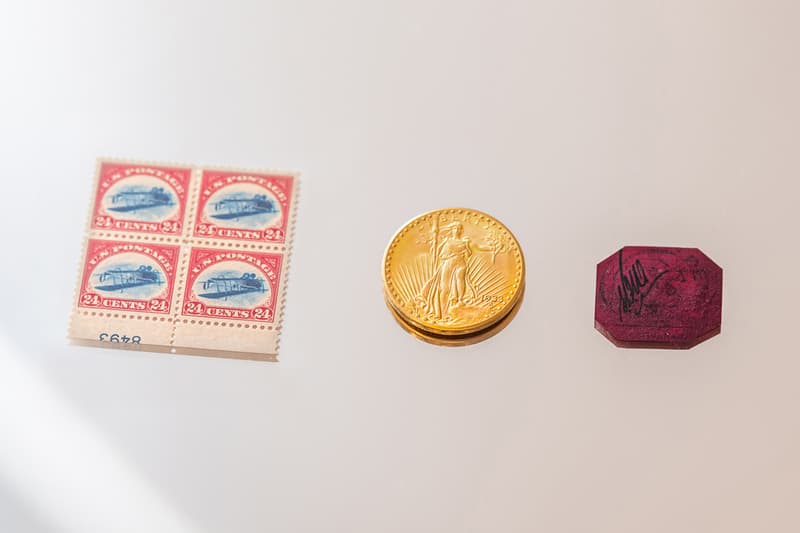 Renowned luxury shoe designer Stuart Weitzman has put up some of the world's most valuable coins and American philatelic items for auction at Sotheby's this past week. In a blockbuster sale, Three Treasures – Collected by Stuart Weitzman shattered auction records for a sale that totaled $32,039,250 USD.
The 1933 Double Eagle Coin broke auction records as the world's most expensive coin, selling for $18.9 million USD. The sale marks only the second time this particular coin has set a world record. It was previously sold at Sotheby's New York in 2002 for $7.59 million USD.
The sole-surviving example of the British Guiana One-Cent Magenta sold for $8.3 million USD, retaining its place as still the most valuable and famous stamp in the world. As for the Inverted Jenny Plate Block, this American philatelic item is considered one of the most well-known and sought-after American stamps. It eclipsed its own record selling for $4.9 million USD.
In a statement, Stuart Weitzman said, "It has been an honor to be a custodian of these three legendary treasures and it fills me with great joy to have fulfilled a childhood dream of bringing these remarkable pieces together into one collection." All the proceeds from the sale are expected to benefit charities including The Weitzman Family Foundation.
In case you missed it, Stadium Goods and Christie's are reuniting for the largest sneaker auction.