Steve Kerr Calls Kevin Durant "More Gifted" Than Michael Jordan
"He just showed he's the most talented basketball player on earth, if not of all-time."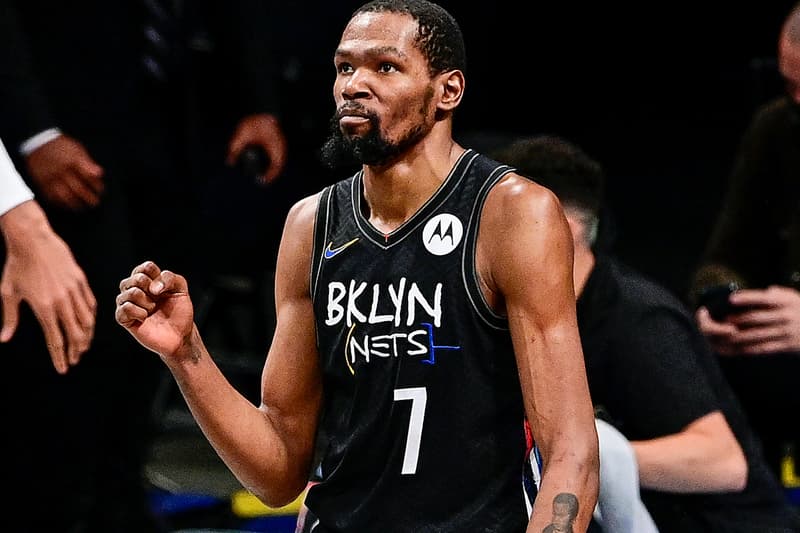 In the game of basketball, current star NBA players are constantly pitted against legends of the game. The latest comparison is made between Kevin Durant and the GOAT Michael Jordan.
Steve Kerr, Durant's former coach for the Golden State Warriors and MJ's former teammate, continued to share his excitement about KD. Though he could not finish the job and pass Giannis Antetokounmpo of the Milwaukee Bucks to advance in the Eastern Conference Finals, Kerr had nothing but positive words to say about Durant.
In a recent interview, Steve Kerr discussed Durants performance and said, "He just showed he's the most talented basketball player on earth, if not of all-time. Honestly. He's just so gifted. I loved coaching him, and I'm looking forward to doing so again." The comment immediately raised questions of follow-up but Kerr, having played with Jordan who is arguably the greatest player of all time, doubles down on his praise for KD stating, "I know, I know. And I think he's (Durant) more gifted, I really do. And that's saying something, but Kevin is a different, an entirely different breed. I mean, 6-(foot)-11 with guard skills, unlimited 3-point range, passing, shot-blocking at the rim. It's just stunning."
Durant is expected to suit up for the United States at the Tokyo Olympics and Kerr is set to coach his very first Olympic games as an assistant to Gregg Popovich.
In other sports news, Steph Curry joins a growing list of NBA players not attending the Olympics.