Brooklyn's OddFellows Ice Cream Shop Honors Ol' Dirty Bastard With New Flavors
Offerings include "Ol' Dirty Custard," "Joe Bananas," "Dirt McGirt" and "Peanut the Kidnapper."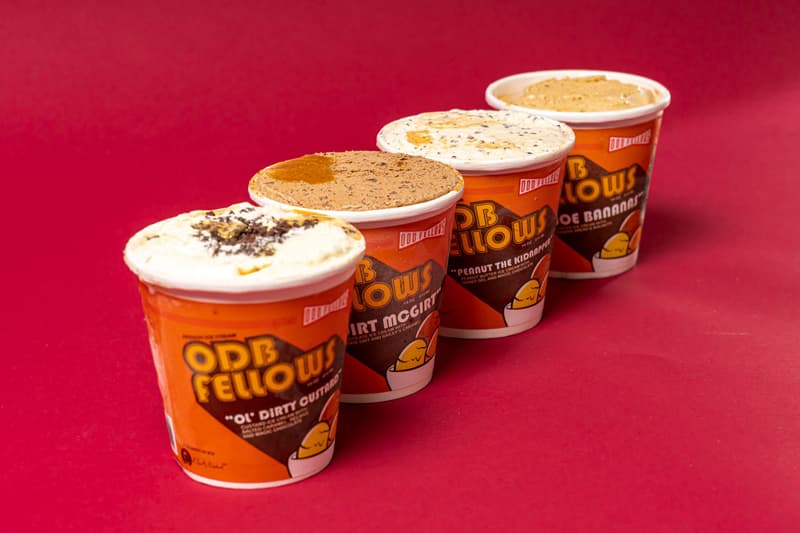 Brooklyn-based ice cream purveyor, OddFellows Ice Cream Co., has the remedy for the forthcoming sizzling summer with a slate of new flavors honoring legendary rapper and founding member of the Wu-Tang Clan, Ol' Dirty Bastard.
In an homage to ODB's uniqueness, the new ice cream flavors are named after the aliases ODB used throughout his career, including: "Ol' Dirty Custard," a sweet custard ice cream with caramel, magic dark chocolate chunks, and pecan pieces; "Joe Bananas," a coffee ice cream with ground banana bread and candied walnuts; "Dirt McGirt," a chocolate ice cream with cookie dirt and Bailey's caramel; and "Peanut the Kidnapper," a peanut butter ice cream infused with honey and chunks of magic dark chocolate.
"As someone who grew up listening to ODB and Wu-Tang Clan, this is a dream come true," said Mohan Kumar, Co-Founder & CEO of OddFellows Ice Cream Co.
Young Dirty Bastard, rapper and son of ODB, will perform a medley of ODB songs at the OddFellows scoop shop in Domino Park to celebrate the launch of the limited capsule collection. In addition to the ice cream flavors, limited edition OddFellows merchandise will be available at the event.
"Since ODB repped Brooklyn to the fullest, it's only fitting that we would have the Estate do a collab with the premier Brooklyn ice cream creators," says CEO Messiah Jacobs of Four Screens Management. "OddFellows knows ice cream, and they also know hip-hop. This is one of the most creative projects kicking off this summer!"
The ODB capsule collection will be available for nationwide shipping and in the company's scoop shops throughout New York and Massachusetts beginning June 10.
In other Wu-Tang Clan news, the rap supergroup are set to release a limited edition photo book filled with rare and unseen images.