Kish Kash Breaks Down The Importance of eBay's Authenticity Guarantee
"No one's getting burnt, no one's getting stung and everything's legit"
Revered for his extensive sneaker collection and invaluable knowledge, DJ, writer and brand consultant Kish Kash has accumulated an impressive assortment of footwear over the decades — comprised of archival pieces, exclusive collabs and everything in between. Speaking to eBay, the multi-faceted creator reveals some of his rarest kicks and breaks down what the peer-to-peer selling platform means to him.
It should come as no surprise that eBay is one of the leading platforms for buying and selling exclusive sneakers. "When I was messing around with eBay, you would find certain key things that you wouldn't find anywhere else", Kash says. As he sits by stand-out pieces from his personal collection, he highlights some of his favorites, amongst these are the OG cement/elephant print Supreme x Nike SB Dunk's from 2002 which kickstarted the skate brand's long-standing relationship with the sportswear giant. "The Dunk SB's was one of the most desired models and the only way I could get these was off eBay."
1 of 5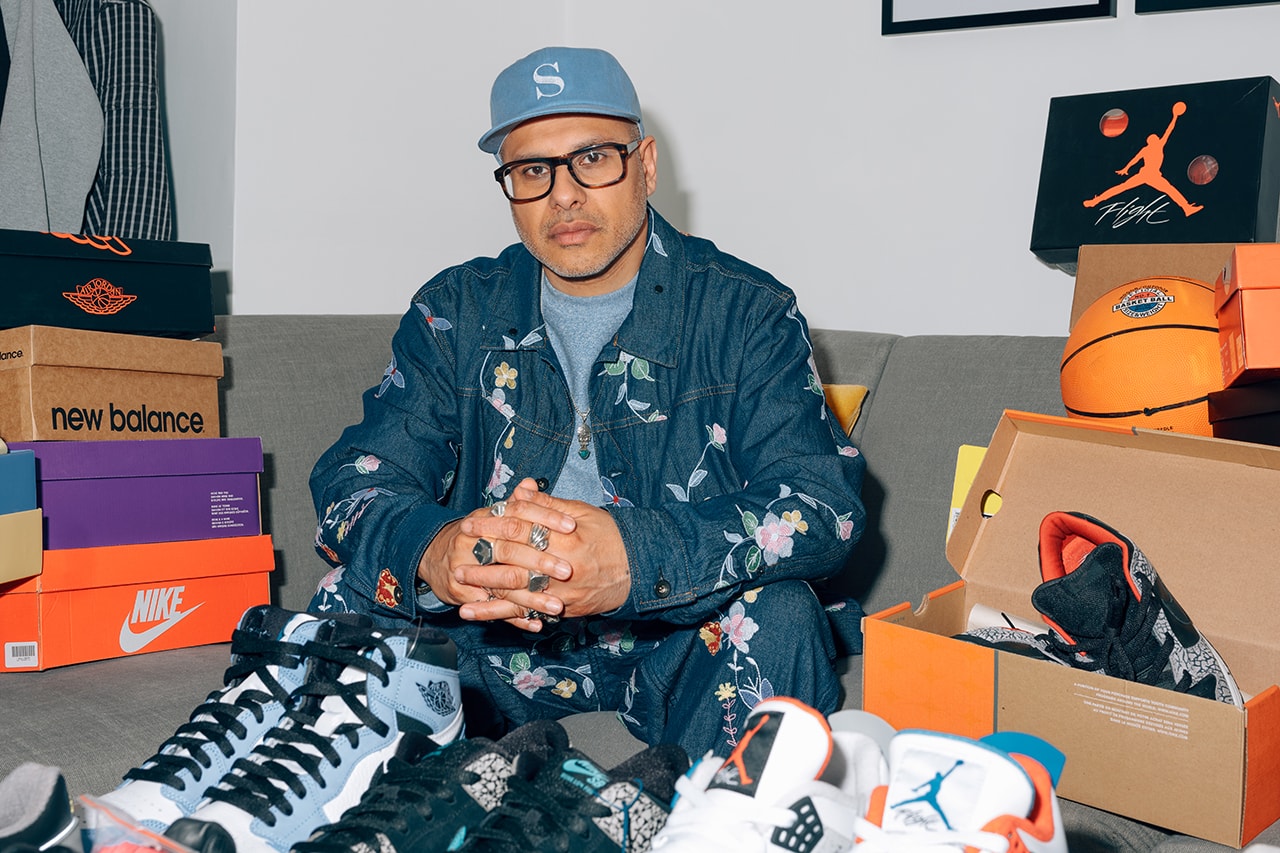 2 of 5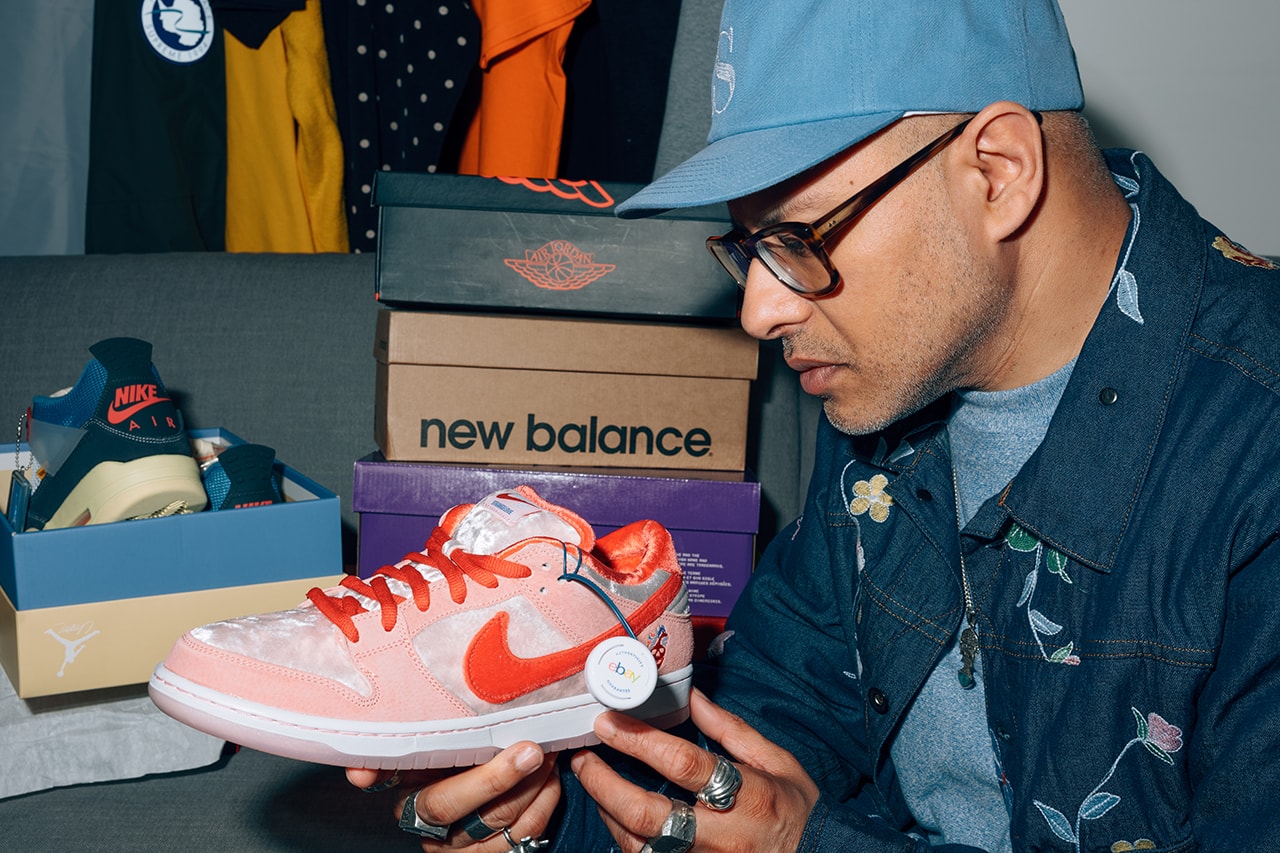 3 of 5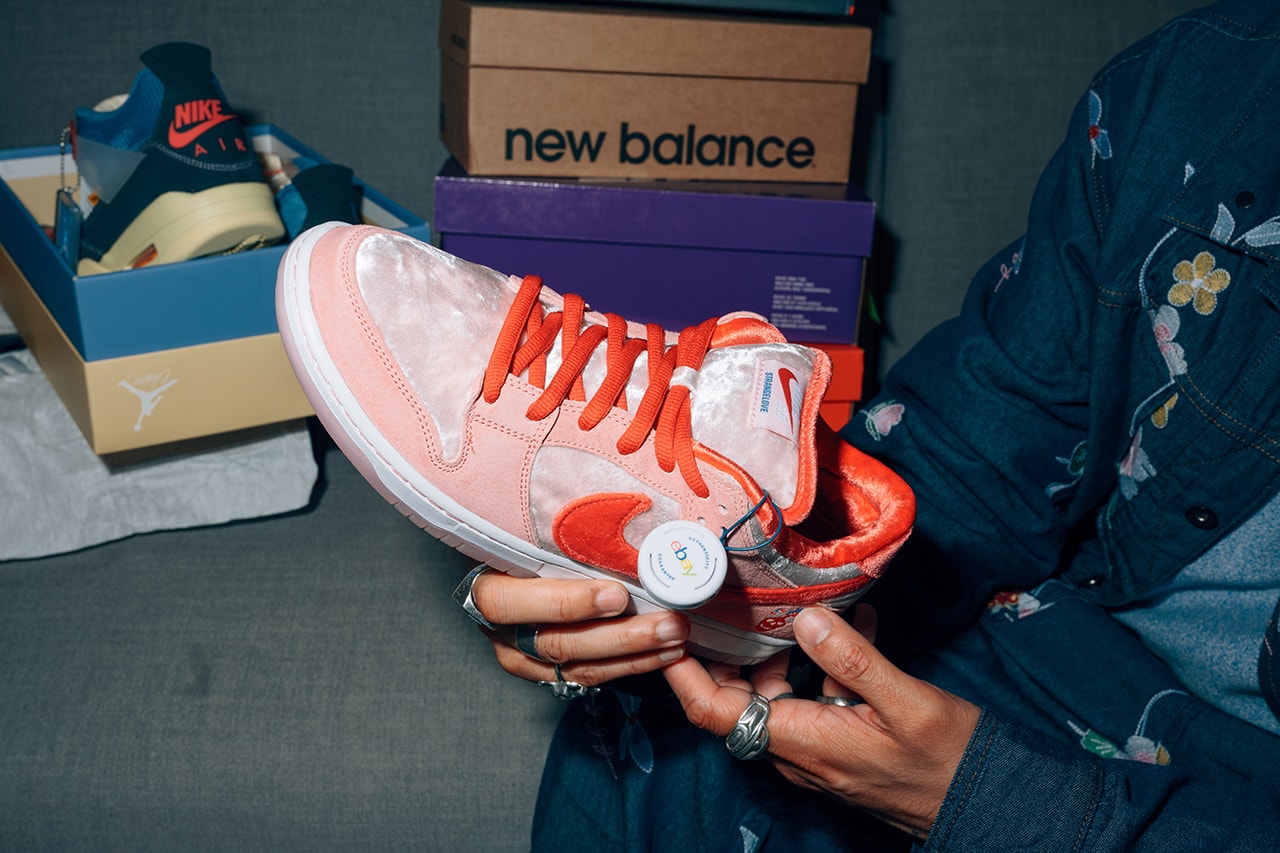 4 of 5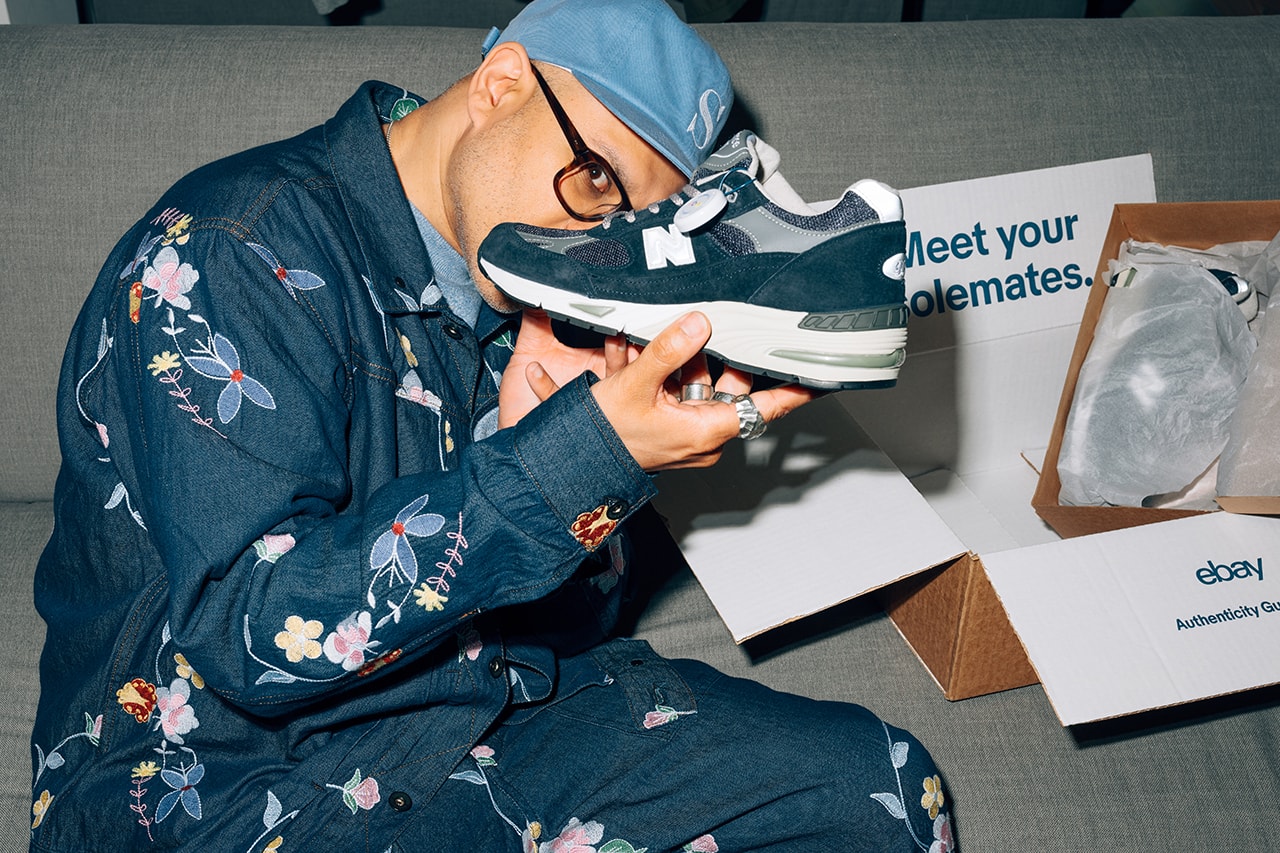 5 of 5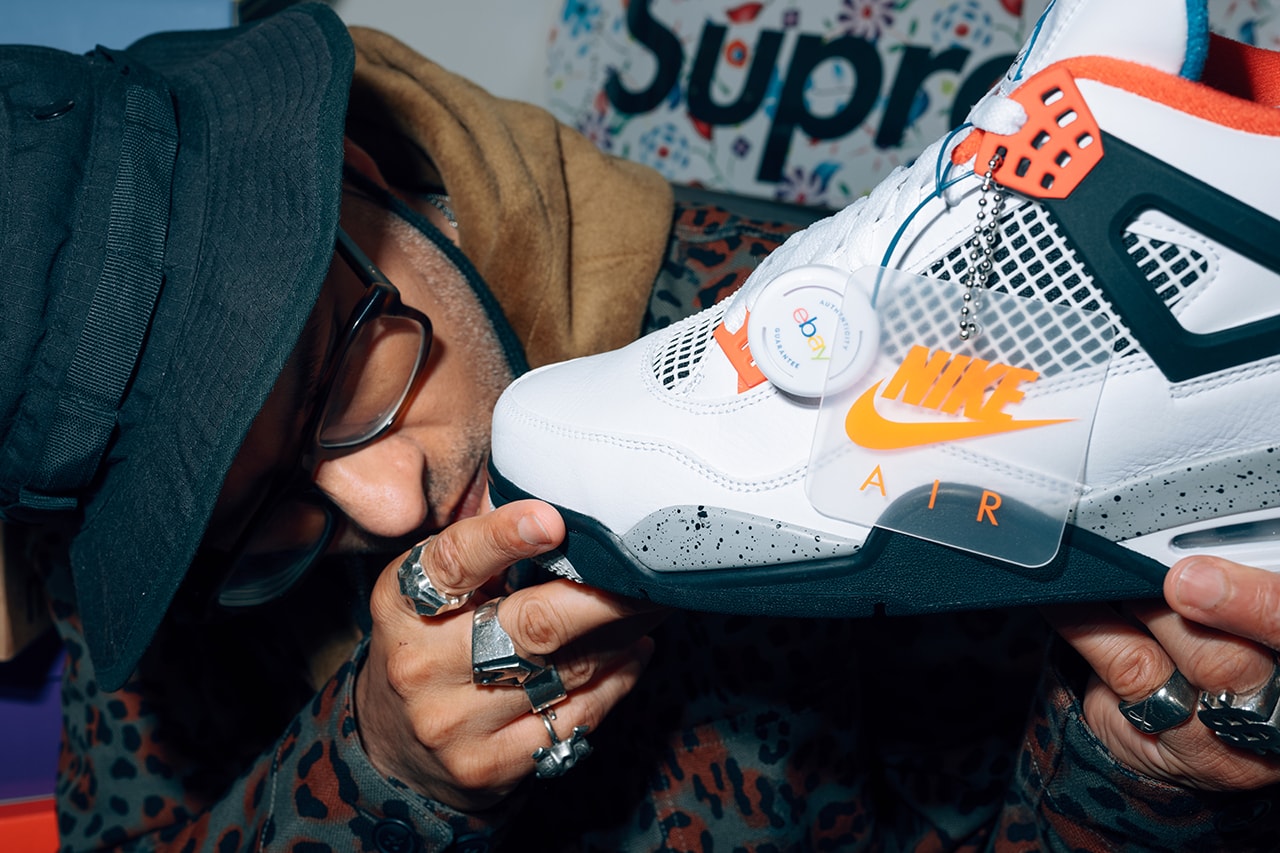 For any secondary marketplace, a major factor in consumer satisfaction is the ability to have complete trust in the seller and what you're buying — especially when forking out big money for rare items. Wanting to tackle any apprehension users might have whilst using the site, eBay is set to launch its latest Authenticity Guarantee initiative — beginning with sneakers. "The fact that we can now authenticate sneakers on eBay is a brilliant thing and with the eBay Authenticity Guarantee in play, it just means no ones getting burnt, no ones getting stung and everything is legit, and that's what we want."
You can watch Kish Kash's interview above and for more information about eBay's new sneaker Authenticity Guarantee be sure to check out the platform's website.