A Parking Spot in Hong Kong's Mount Nicholson Development has Sold For $1.3 Million USD
Apparently parking is not gratis with the development's $100 million-plus homes.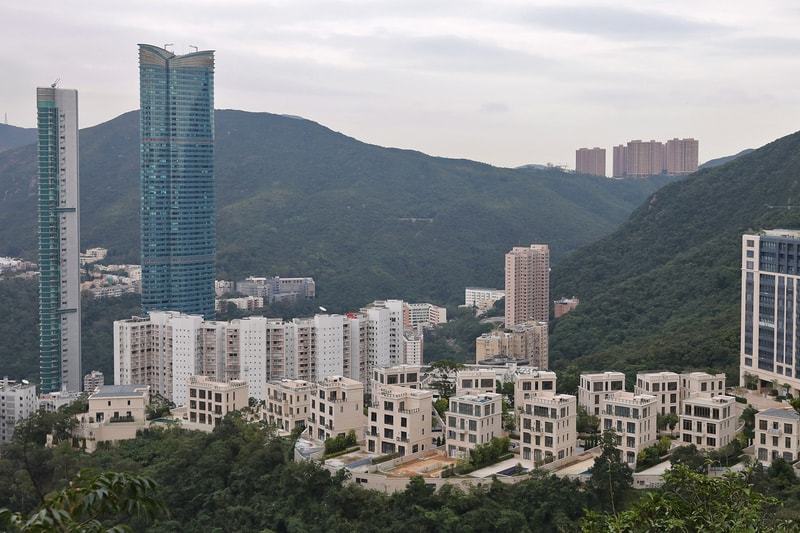 Finding a place to park amid the tangle of Hong Kong's traffic is no small feat: the city's roads are perpetually tangled with traffic, and according to the BBC there's roughly 29 square feet of park space per resident, essentially the size of a coffin. The city's moneyed elite, however, are willing to pay the cost of convenience to land a primo parking spot — so much so, in fact, that one of them just set a world record by dropping a stunning $1.3 million USD on a single parking space in the city's Mount Nicholson development.
Located on "The Peak," a hill on the western half of Hong Kong Island, Mount Nicholson provides some of the most spacious, extravagant and expensive living arrangements in the city. In fact, the houses and condominiums on Mount Nicholson go for an average of $100 million USD, which, as William Lau, sales director for a property agency on The Peak, pointed out to the South China Morning Post means that paying over a million dollars for a parking space "[is] not a big deal for [the residents]." Parking spaces in Mount Nicholson are highly coveted, and sold auction-style — unfortunately they don't come gratis with a $100 million house/condo.
Reporting by Newsweek also indicates that one in seven people in Hong Kong are millionaires (making it the richest city in the world), but also that one in five people live below the poverty line, making the disparity between HK's haves and have-nots the worst it's been in 45 years. Land for dwellings is in short supply as well: only seven percent of Hong Kong land is available for housing at any given time, though the city plans to expand this allotment by 2030.
Elsewhere in the world of pricy living, Sotheby's International Realty has listed an angular "Darth Vader House" for $4.3 million USD.