'FIFA 21' Will Now Let You Preview Ultimate Team Loot Packs Before Purchase
Introducing the new mechanic amid regulatory scrutiny of its "surprise mechanics."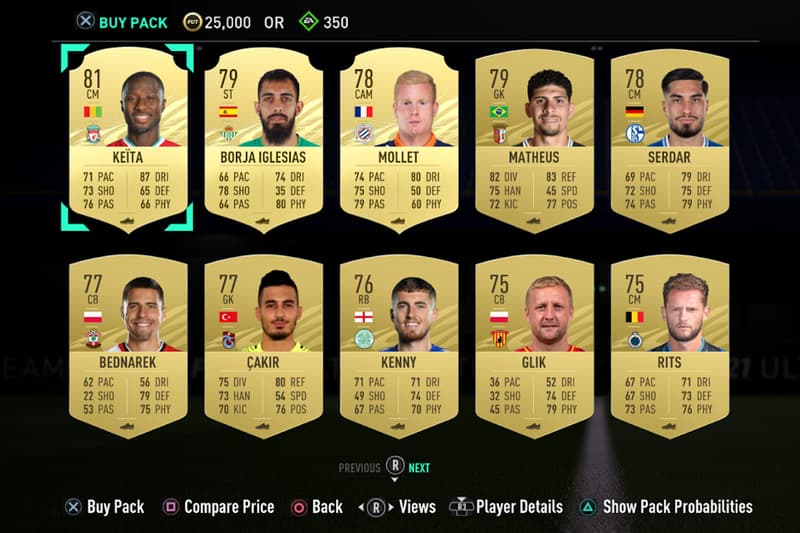 After coming under close scrutiny and pressure from various regulatory bodies for its "surprise mechanics" — which have often been tied with gambling — EA has now introduced a new mechanic allowing FIFA 21 players to look inside Ultimate Team packs before purchasing them.
Called Preview Packs, the new mechanic is part of the massively popular football game's "Festival of FUTball" campaign in celebration of the ongoing EURO 2020 tournament. Players will now be able to peek inside a loot pack and see all the players they'll receive before deciding whether to purchase the pack or not. Each preview will run under a timer so you'll have plenty of time to make your mind up, but once the timer expires, the pack will be gone and you'll be able to preview another pack. Naturally, you'll only be able to preview one pack of each category during the refresh period, but EA will let you preview another pack immediately if you purchase the one you've already looked into.
FIFA 21's new Preview Packs are now live, and those interested can learn more over on EA's website.
Elsewhere in gaming, Pokémon Unite has released its first trailer.