'Mission: Impossible 7' Includes "Single Most Dangerous Thing" Tom Cruise Has Ever Done
The actor and producer revealed that he went through months of training to pull off the stunt.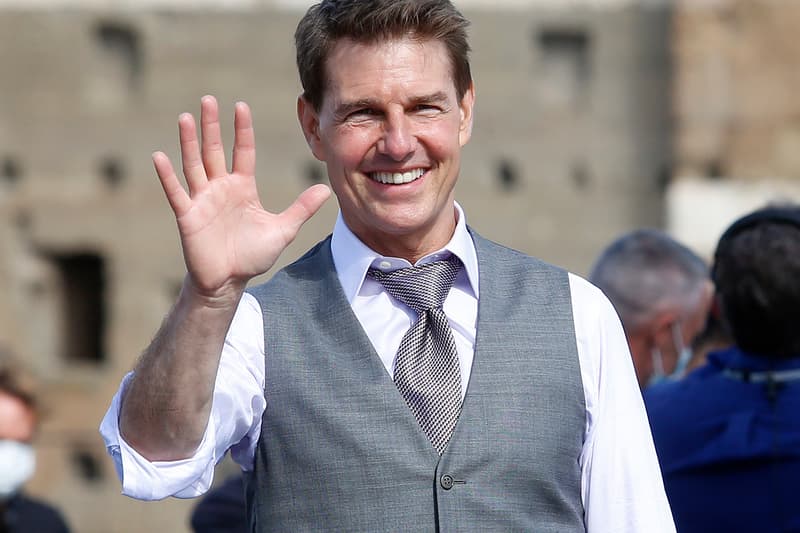 While it's not a secret that Tom Cruise does his own stunts in the Mission: Impossible franchise, the upcoming seventh installment will see him perform what's billed as "the single most dangerous thing he'd ever done."
In a recent interview with Empire, the actor revealed that he had to train for months in order to successfully ride a motorcycle off the edge of a cliff and pull his parachute — all in a matter of approximately six seconds. "If the wind was too strong, it would blow me off the ramp," he said. "The helicopter [filming the stunt] was a problem, because I didn't want to be hammering down that ramp at top speed and get hit by a stone. Or if I departed in a weird way, we didn't know what was going to happen with the bike. I had about six seconds once I departed the ramp to pull the chute and I don't want to get tangled in the bike. If I do, that's not going to end well."
Cruise also touched on the "huge relief" he felt when he and the production team were able to safely film Mission: Impossible 7 in the midst of COVID-19. "All those emotions were going through my mind," he said, continuing, "I was thinking about the people I work with, and my industry. And for the whole crew to know that we'd started rolling on a movie was just a huge relief. It was very emotional, I gotta tell you."
Mission: Impossible 7 premieres May 27, 2022.
Elsewhere in entertainment, take a first look at Sebastian Stan and Lily James as Tommy Lee and Pamela Anderson in the upcoming Hulu series.