Panini America's Upcoming Funko Pop! Trading Cards Will Feature NBA and NFL Stars
Packaged in a case that can be mounted on a wall for display.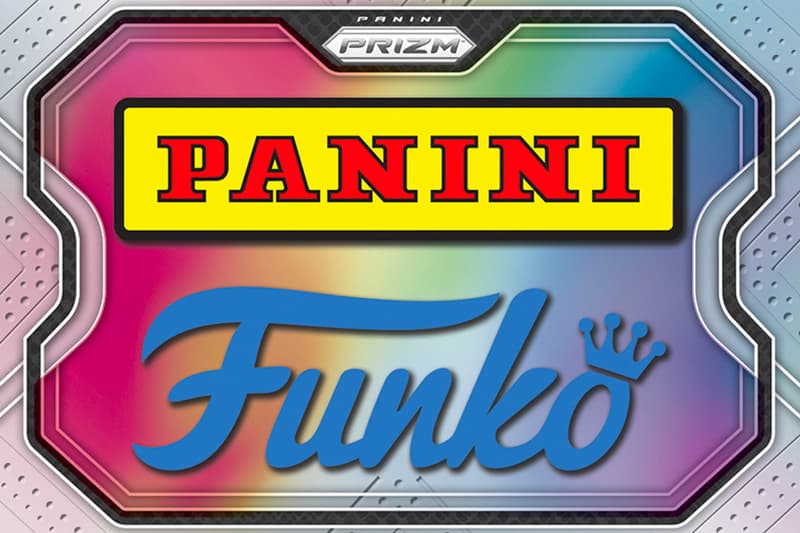 Panini America, the world's largest sports and entertainment collectibles company, and Funko collectibles have announced a new Pop! product line enlisting Panini's signature Prizm sports card label.
Named "Funko Pop! Trading Card," the collectible collaboration's initial retail release will include six NBA players and six NFL players. In line with the label's previous Pop! Albums and Pop! Comic Covers, the new trading cards will arrive packaged in a case that can be mounted on a wall for display. Additionally, accompanying Pop! Vinyl figurines will recreate each player's pose from their respective Prizm trading card imagery.
"We are excited to enter into this collaboration with Funko," said Jason Howarth, Vice President of Marketing of Panini America, in a statement. "The success of our Panini trading cards in the collectible space along with the success that Funko is experiencing in the vinyl figure collectibles space, makes this the ideal collaboration for sports fans and consumers."
"This is the perfect union of two amazing collector bases," said Funko Manager of Brand Licensing, Matt Lattier. "The strength of what Panini is doing in the trading card space and Funko's passionate fan base provides trading card and Pop! collectors the opportunity to display their fandom in a unique way."
The company has not officially said when the cards will be released, though it's likely that the initial series will hit shelves prior to the holiday shopping season.
Elsewhere in the trading cards world, a 1993 Babe Ruth Goudey baseball card just sold for $400,000 USD on eBay.