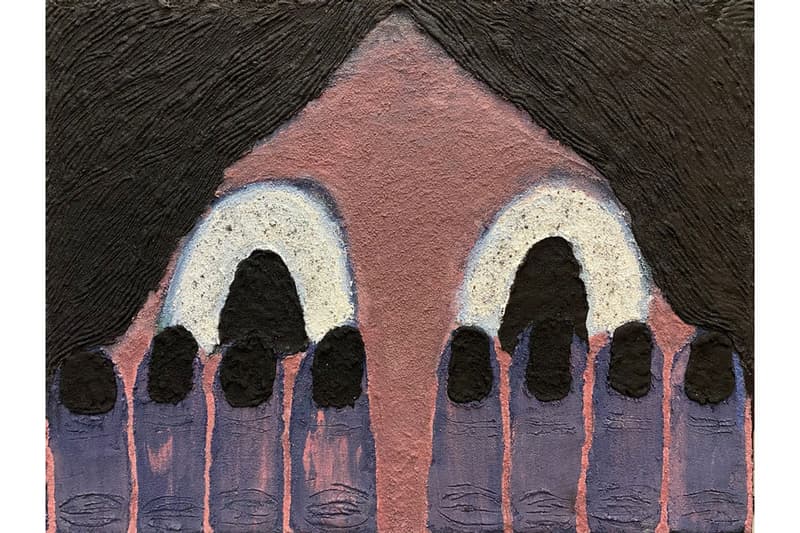 1 of 6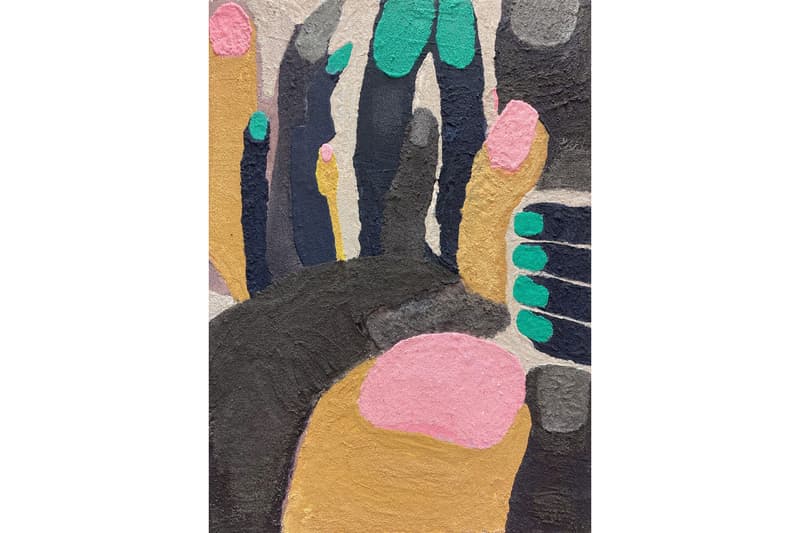 2 of 6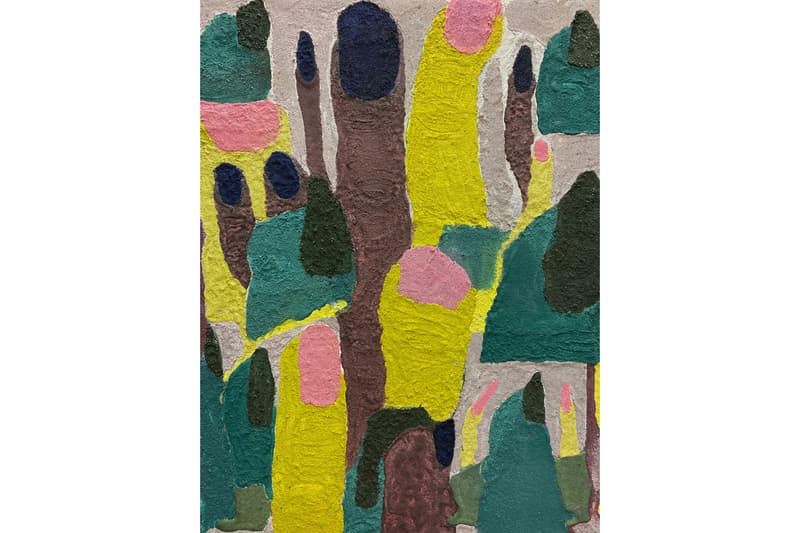 3 of 6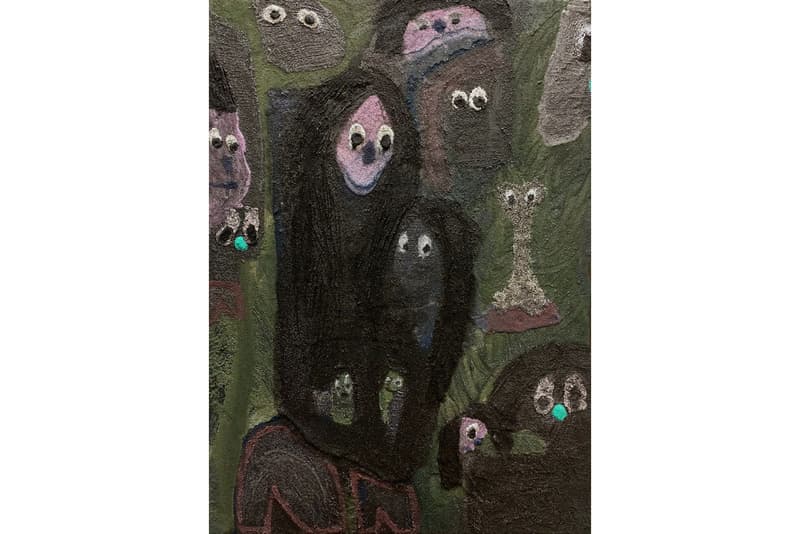 4 of 6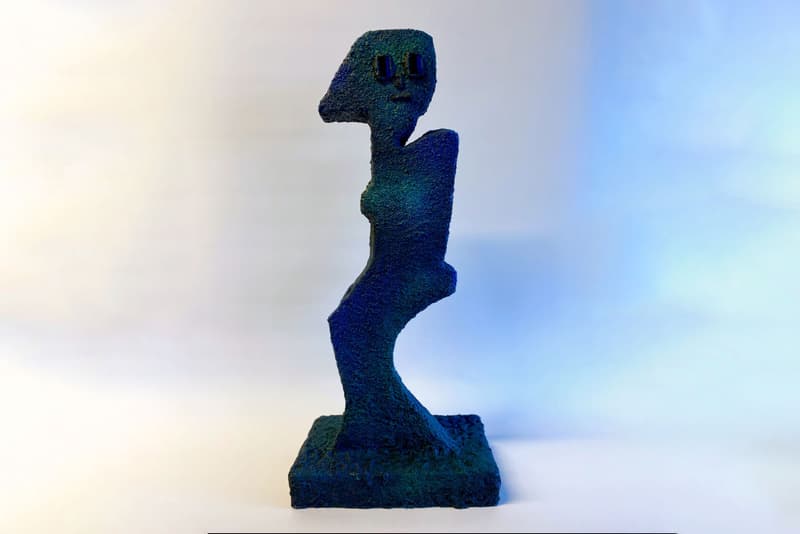 5 of 6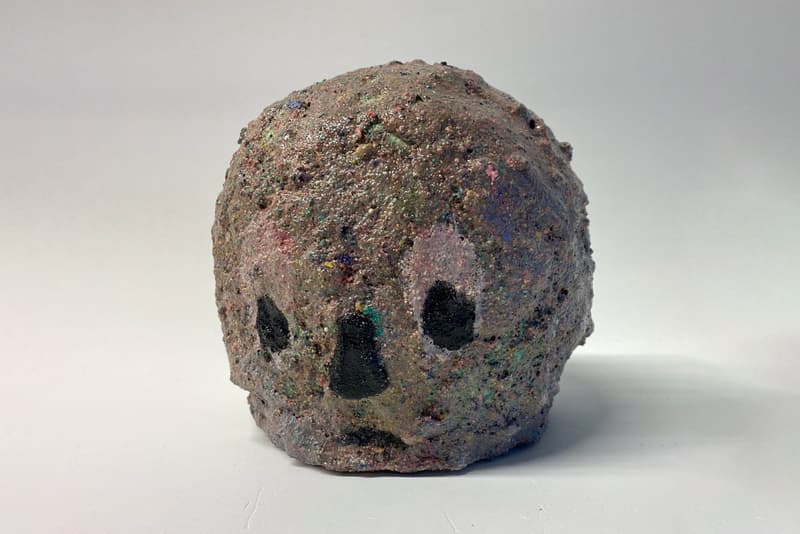 6 of 6
Patty Spyrakos Showcases Mystical Foam Portraits at Padre Gallery
Using the unconventional medium to develop vivid paintings and sculptures.
---
Patty Spyrakos' 3D paintings and sculptures made from sand and clay embody a cultural edginess. Her highly-textured canvasses evince a miniature galaxy of intricate markings, crevices and forms that show proof that they are touched by human hands — revealing the Iceland-based artist's fascination to incorporate the body onto material while injecting worldly trappings of innocence, isolation and spirituality.
 
For her latest solo exhibition at Padre Gallery, entitled "NOWHERE," Spyrakos unveils a selection of new paintings and sculptures that expand upon the artist's experimentation with learned techniques of floam. In her studio practice, she utilizes varying types of glue, boric acid, polyvinyl alcohol, and polystyrene. She then paints over her two- and three- dimensional art objects to introduce wide-ranging consistencies of the unconventional medium.
 
Spyrakos's subjects are mystically profound. One work entitled Hecate recalls the Greek goddess of magic and witchcraft while a series dubbed Fingers features a swarm of colorful fingers ascending, bending and mutating into each other. Approaching her works as a platform for fiction, Spyrakos' imagined characters are richly orchestrated portraits that demonstrate mindfulness of cultural diversity and the unpredictable paths that her gooey mediums takes shape in the process.
Check out select works from "Nowhere" in the slideshow above and then visit Padre Gallery's website for more information. The exhibition is on view through May 29.
In other shows, THE SHOPHOUSE in Hong Kong is showcasing a dynamic range of works as part of a group exhibition "I & the ME." 
Padre Gallery
60 E 80th St.
New York, NY 10075