Adult Swim Is Working on a 'Rick and Morty' Spin-Off Series
Along with new shows based on 'Robot Chicken,' 'Aqua Teen Hunger Force' and more.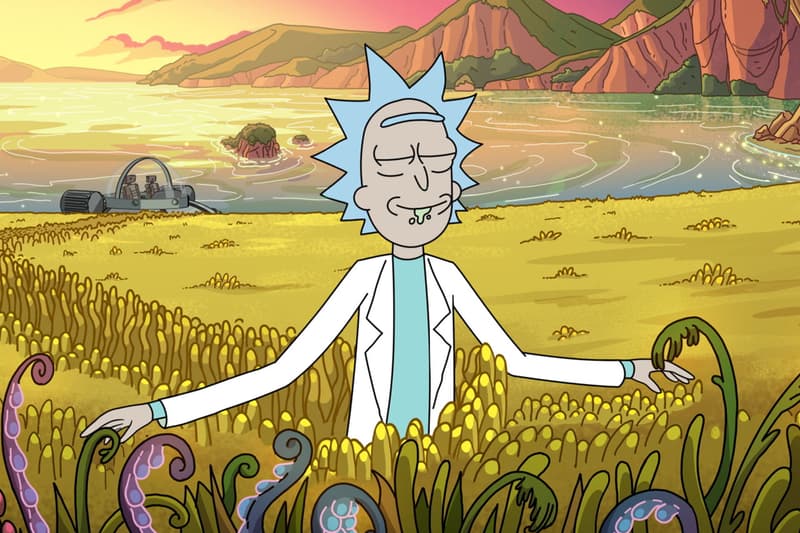 Adult Swim has announced the production of four new short-form series inspired by the network's popular shows, including Rick and Morty, Your Pretty Face Is Going To Hell, Robot Chicken, and Aqua Teen Hunger Force.
"We see it as our mission to put something hilarious within a fingers' swipe of anyone on the planet," said Michael Ouweleen, president of Adult Swim, in a statement. "These shorts are a way to meet the next generation of Adult Swim fans where they are, while giving our creators another format to play in and innovate around."
Each digital project will invite minor characters from the aforementioned series to star in new animated worlds. The Vindicators, for example, enlists characters Alan Rails, Vance Maximus, Supernova and Noob Noob from Rick and Morty to fight crime.
"We are thrilled to work in the Rick and Morty universe again, and these shorts are an incredible opportunity to explore what happens in the aftermath of the Vindicators saving (or destroying) worlds," said The Vindicators executive producers Sarah Carbiener and Erica Rosbe in a statement. "We're so excited to show how this team of superheroes is plenty dysfunctional whether Rick's around to have half of them murdered or not."
Elsewhere on Adult Swim's production list, Alabama Jackson tells the coming-of-age story of an independent time traveller, played by Robot Chicken's Donald Faison, Aquandonk Side Pieces sheds light on the later lives of side characters and villains from Aqua Teen Hunger Force and Your Pretty Face Is Going To Hell: The Animated Series takes the original film's devilish colleagues into the cartoon world for the first time. Each short spin-off will arrive with eight to 10 episodes, available to stream across digital platforms.
Adult Swim's latest mini series are expected to launch towards the end of 2021 and throughout 2022, though no official dates have been released yet.
Last week, Adult Swim also announced upcoming original movies for Aqua Teen Hunger Force, Metalocalypse and The Venture Bros. Take a look at what to expect from the network's upcoming feature-length projects.