DRIVERS: Larry Chen and His 1970 Datsun 240Z
The famed automotive photographer has owned his Z for 17 years.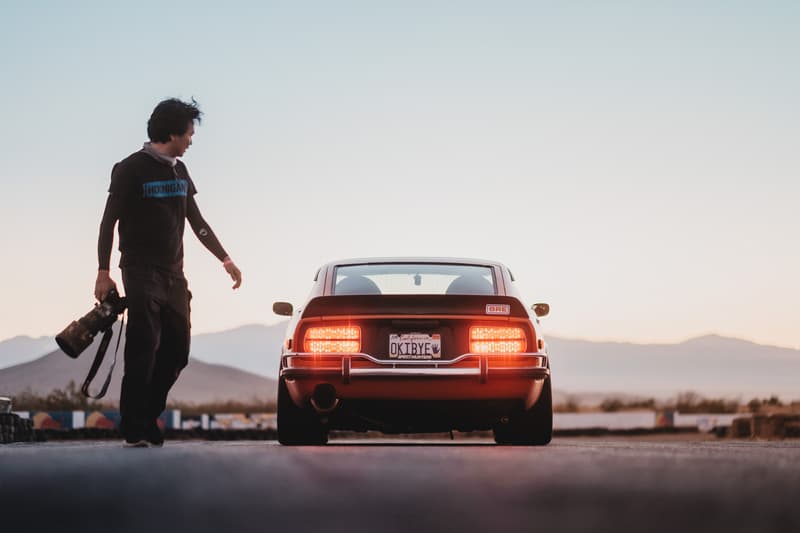 1 of 5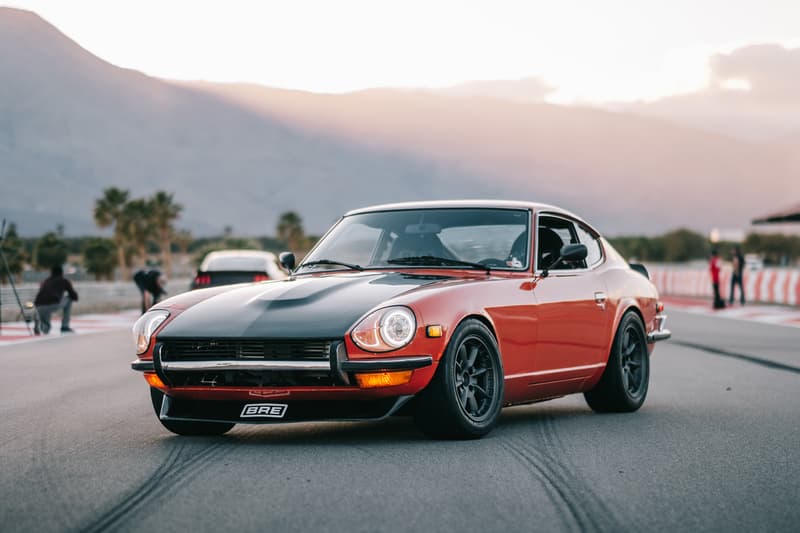 2 of 5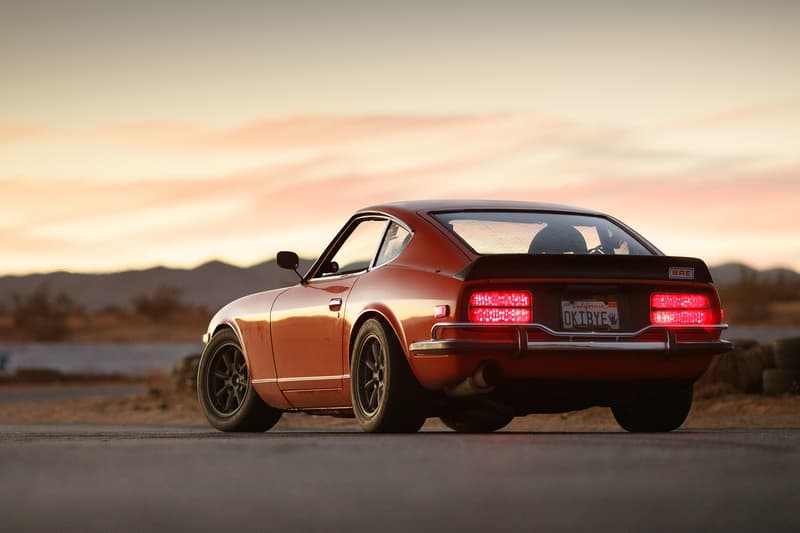 3 of 5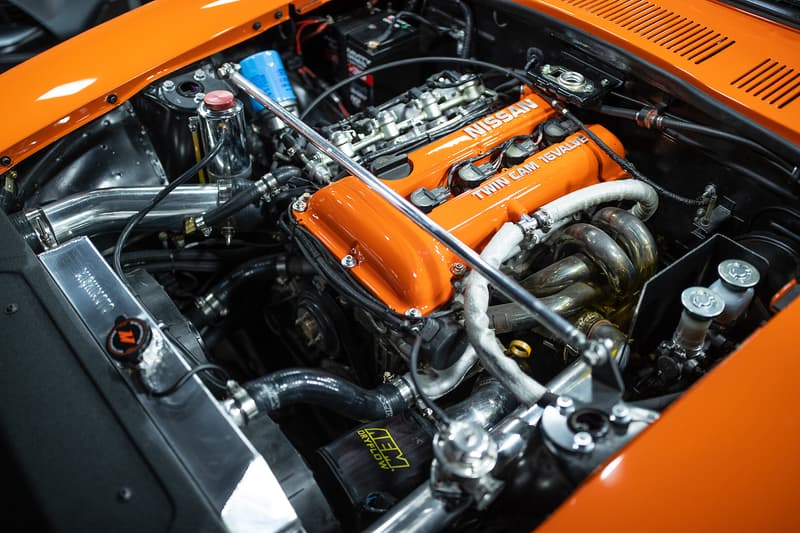 4 of 5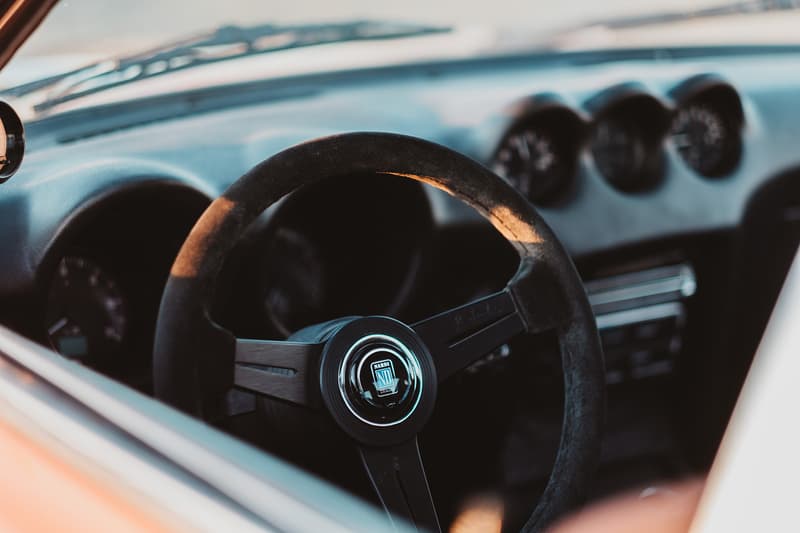 5 of 5
DRIVERS is a series highlighting influential individuals in the HYPEBEAST sphere and their passion towards all things automotive. The approach is simple: what is car culture to you, and why do you have a passion for it? Each contributor is given a chance to shine light on their personal vehicle or vehicles, and asked to remark on how they are driving culture forward, both metaphorically and literally.
---
Certain photographers have become household names and helped shaped the landscape of their industries through their imagery: Bruce Gilden and his close-up street portraiture, Tommy Ton for fashion week snaps. As such, for cars, races, and automotive culture, no name supersedes Larry Chen.
Larry Chen has built an esteemed career in automotive photography, working both as a commercial photographer for countless car brands while also shooting behind the scenes at prestigious races like Formula Drift and the Pikes Peak hill climb. Born and based in Los Angeles, Larry began shooting cars as any enthusiast would – his photography spawned from his desire and passion for driving. As he grew older, he adopted the skills and eye for photographing the designs, speed and culture behind cars, and eventually became part of automotive publication Hoonigan as well as becoming an official photographer for Canon USA.
Beyond his gorgeous photos, Larry also claims ownership to 'Ole Orange Bang:' a highly modified 1970 Datsun 240Z. Originally imported into the United States in the late 60s/early 70s as a Datsun, the "Fairlady Z" eventually became the platform for the familiar Z cars under Nissan, with its front-engined, rear-wheel drive performance-focused coupe formula. The Zs inevitably evolved, from the 240Z to the 280ZX and 300ZX, followed by the widely adopted 350Z and 370Z and eventually to the the recently revealed 400Z, slated for later this year.
The Z cars rolled off the factory with more and more technology, increased power, and decades of heritage; Larry's Z however is a creation of his personal style and needs, and basically built the car from the ground up. Explore our latest DRIVERS edition, and in case you missed our last feature, we highlighted levAR co-founder Tyler Blake's Audi R8 and RS5.
Make, model, year of your car?
1970 Datsun 240Z (Ole Orange Bang)
When did you acquire it?
I bought this on my 21st birthday, I've had this 17 years now.
What made you choose this car specifically?
Many people in the car scene around that time had these cars and I absolutely loved the way they looked. Back then they were so cheap, I bought mine for only $3,000 USD.
What is the main purpose for this car for you?
This was just a fun car for me. The shocks were completely blown so the first week I had it I took it to California Speedway to go racing.
"Back in 1970 the original owner of my car probably felt like a million bucks when driving away in a brand new Datsun 240Z. Over 50 years later I am enjoying the car just as much if not more, just like the original owner did."
What has been done with this car? Where has it gone?
I learned how to drive rear wheel drive cars by taking this 240Z to the track. This is the car that I got married in and it's the one that I will pass onto my children. I've been all over the west coast in this car. I've even taken it to Jay Leno's garage.
Any details? Modifications? Changes?
I've done so much with this car it's tough to list.
Last year my friends at Bells & Vaughn in Pasadena, California did a full ground up restoration. It has all new paint and it was taken all the way down to the metal. Just this month I picked it up from Z Car Garage in San Jose California. They pretty much went through the entire car and they fixed everything that was mechanically wrong with it.
I blew the original motor up and I swapped in a Nissan inline-four turbo engine (SR20DET) from an early 90s Japanese Nissan Silvia. It's [also] running a Haltech Elite 1000 standalone ECU system.
What is a car to you: aspirational achievement, functional tool, stress-reliever, etc?
A car is just a mechanical object, but they have so much soul. We fall in love with them, we hate them, we enjoy them. There is so much emotion that comes from being around cars all your life. They are also the ultimate time machine. Back in 1970 the original owner of my car probably felt like a million bucks when driving away in a brand new Datsun 240Z. Over 50 years later I am enjoying the car just as much if not more, just like the original owner did.
What was your dream car growing up?
It's sort of tough to say, I have too many to list. Most of my dream cars are pretty obtainable, and the 240Z was definitely one of them.
What have you owned before? What would you like to have?
I've owned so many cars over the years, but without a doubt I would love to get more right-hand drive Japanese cars to add to my collection.
What is the future of the automotive industry? Car culture?
The future is most definitely electric, but it's a good thing because it allows us to save the cars we love and we can just get rid of the ones that are methods of transportation which unfortunately are most of the boring cars that are on the road today. Car culture is stronger than I've ever seen it thanks to the internet. We will only see it grow as the next generation of car enthusiast are coming of age.
Special thanks to Carter Jung for assisting in this feature.