Brendon Babenzien Joins J.Crew as Chief Menswear Designer
The NOAH co-founder and ex-Supreme design director will help to "disrupt the business."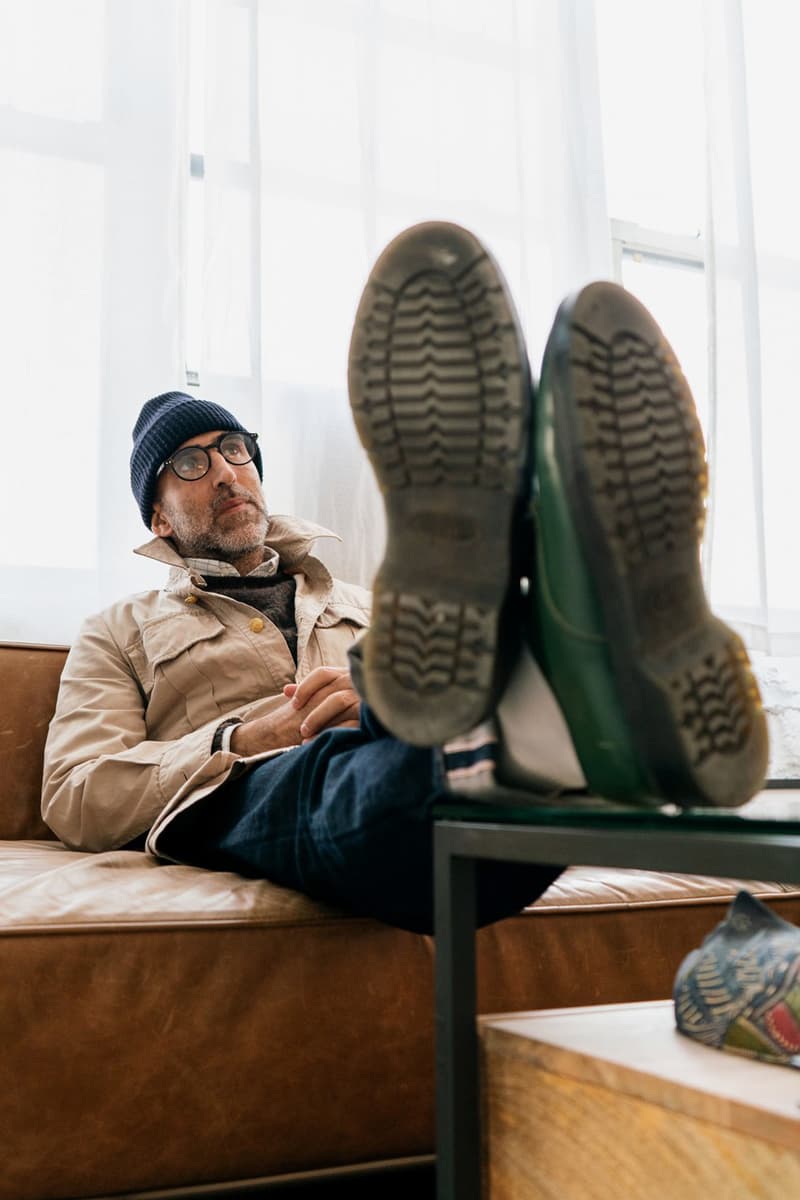 Brendon Babenzien Joins J.Crew as Chief Menswear Designer
The NOAH co-founder and ex-Supreme design director will help to "disrupt the business."
NOAH co-founder and ex-Supreme design director Brendon Babenzien has been announced as J.Crew's chief designer for menswear.
The news follows a tough period for the preppy American brand which had filed for a $400m USD Chapter 11 bankruptcy back in May, 2020, coming as a result of the coronavirus pandemic. Since, the brand has found a new owner and has come out of the Chapter 11 case, securing an equitization of more than $1.6 billion USD of indebtedness.
Now, J.Crew is looking to "disrupt the business," as said by J.Crew Chief Executive Libby Wadle, who has been in this role since November, 2020. In order to do so, Babenzien will release his first collection for the brand in the second half of 2022 which is said to "redefine the iconic brand merging the vitality and creativity of today's style subcultures with an innovative appreciation of classic men's wear," as per the brand's statement.
In an interview with WWD, Babenzien said, "My work at Supreme and Noah has really prepared me more for the business side of things — understanding merchandising and having a good handle on product development and timelines. But beyond that, what has really prepared me for this position is my personal life. I've been a lifelong J. Crew customer and my personal style is rooted in American culture, which is forever evolving. I've lived through so many moments in American culture that have informed where we are today — for example, '80s preppy and the rise of skate and surf as a culture and eventually an industry."
He added, "I think people can expect us to increase third-party brand relationships alongside relevant collaborations, particularly in outerwear and footwear… My history is filled with brand partnerships, so naturally, I'll bring my knowledge and experience with me. I will take the same creative approach to partnerships that I've pursued for years so I think you can expect to see music, film, and even literary collaborations. I don't think there are necessarily any limits to brands collaborating as long as both parties take an honest approach and genuinely want to work together to create something incredible."
This is all that we know for now, however, we can expect plenty of elevation to come from J.Crew seeing that Babenzien is now in the mix — after all, he is arguably the reason for Supreme, NOAH, and Bee Line's success over the years.
In case you missed it, check out this week's installment of What the Tech? This time around, HYPEBEAST speaks with Bart Sights about Levi's F.L.X..