DJ Khaled's 'KHALED KHALED' Projected For Strong Billboard 200 Debut
The star-studded album featured everyone from JAY-Z to Nas, Cardi B and more.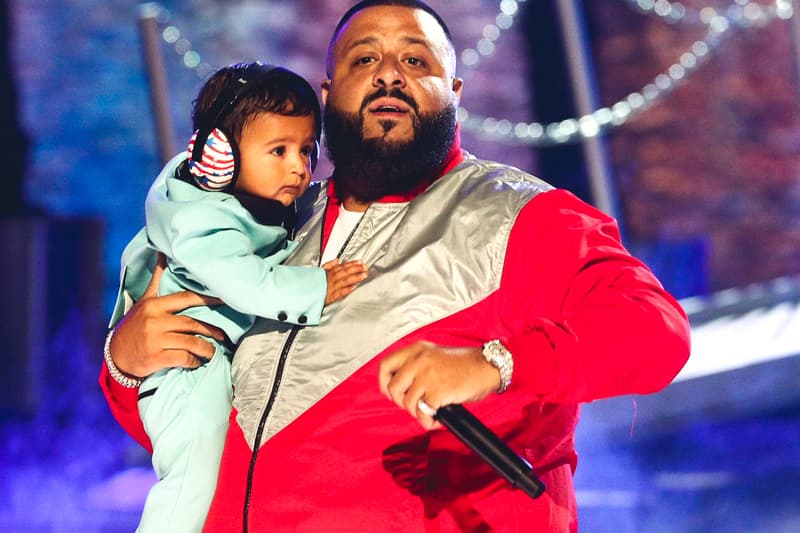 DJ Khaled's latest full-length release KHALED KHALED is projected to open strong on next week's Billboard 200.
According to HITS Daily Double, the record is looking to earn a total of 80,000 to 100,000 in total activity, including 5,000 to 7,000 in album sales. The star-studded effort featured everyone from Lil Wayne to Lil Baby, Cardi B, Post Malone, Migos, Megan Thee Stallion, Drake, Nas and JAY-Z (on the same track), Justin Bieber and 21 Savage, and previously revealed that he began working on KHALED KHALED even before the pandemic hit. "Musically, in the studio, on the production level, I wanted to make sure it was at a certain level, but also like where you can't find this on a beat CD. These records only come from this studio and this energy and this vibe, you know what I'm saying? So I wanted to make sure I took my time crafting and putting some great ideas on these records," he explained to Zane Lowe on Apple Music, continuing, "But when the pandemic hit, I said, 'They're making us all stay home.' And we got to stay home for the safety because that's the most important. And I love the joy, the family time. But also I said, "'ou mean they going to make Khaled sit home? And give him more time to think and give him more time to be great? Are you serious?'"
If KHALED KHALED opens on top, this will mark DJ Khaled's third No. 1 following Grateful in 2017 and Major Key in 2016.
In other chart news, Moneybagg Yo earned his first No. 1 with A Gangsta's Pain.