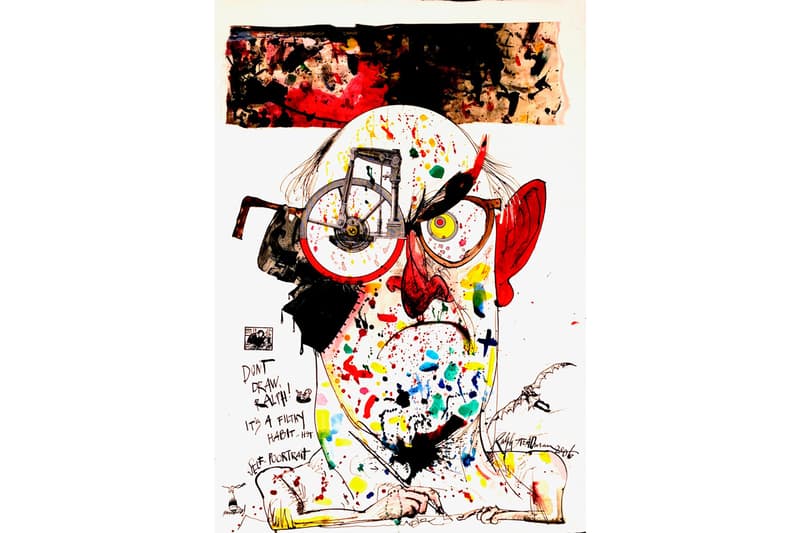 Ralph Steadman Mints Iconic 'Fear and Loathing' Illustrations as NFTs
As part of a crypto collection called 'Fear and Loathing at Nifty Gateway.'
---
Renowned artist and illustrator Ralph Steadman recently announced that he will be dropping his first collection of NFT animations and digitized drawings inspired by his iconic illustrations for Hunter S. Thompson's novel Fear and Loathing In Las Vegas. Set to release on Nifty Gateway, the tokenized works in the series will pay homage to pivotal moments in Steadman's prolific career.
Highlighted crypto pieces in the selection include an animated piece from The Kentucky Derby is Decadent and Depraved entitled Winner's Circle, a bevy of still images of his reinterpretations of US Presidents (some of which have never been released to the public) and a still image from 1996 that touches on the immense implications of the new digital era.
"When I started out, I wanted to change the world, and I have – it's worse now than it was when I started. I hope that the NFT space can help make it better for the creatives out there," said Steadman in a press statement. "It's fascinating after nearly 70 years to discover an entirely new space to present my work."
Steadman's Fear and Loathing at Niftygateway will be released on April 28 on Niftygateway.com.
For more NFTs, check out Gab Bois' collection of tokenized clips and images that poke fun at the Ethereum logo.