Overpriced.™ Puts the First NFT-Powered Hoodie Up for Auction on Blockparty
Featuring an auction for the one-of 25 NFT+Hoodie with scannable art that can be viewed on any smartphone.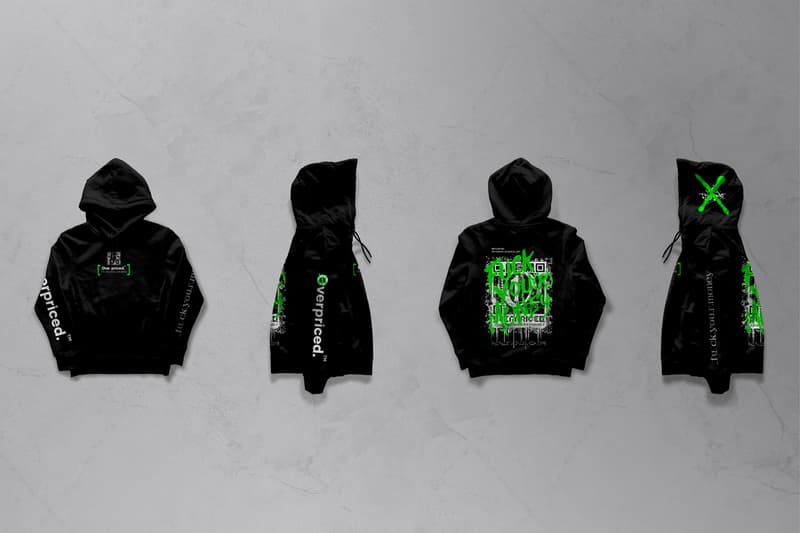 1 of 5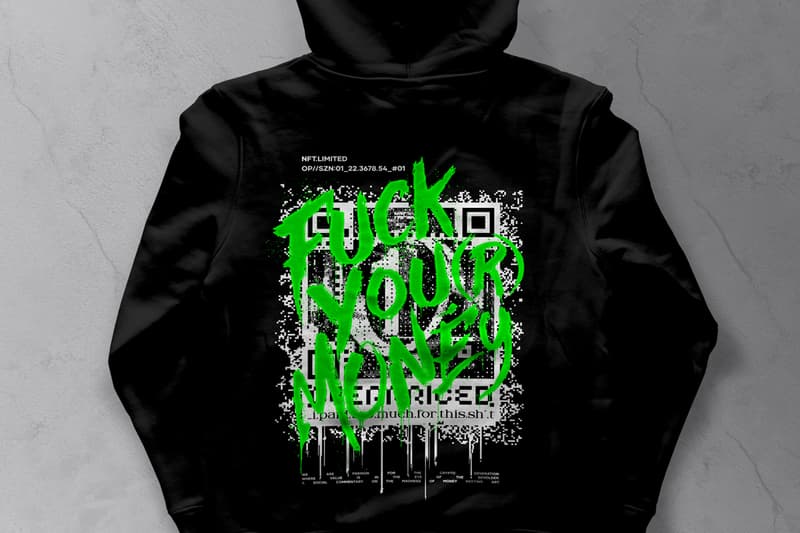 2 of 5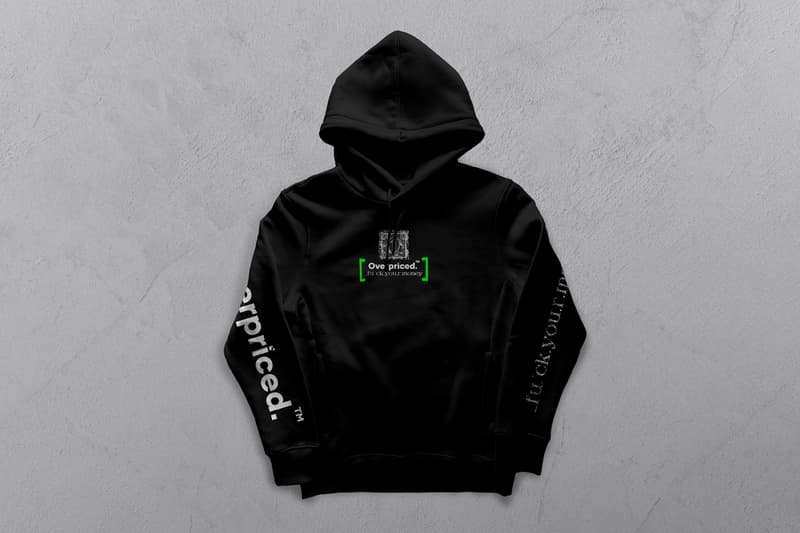 3 of 5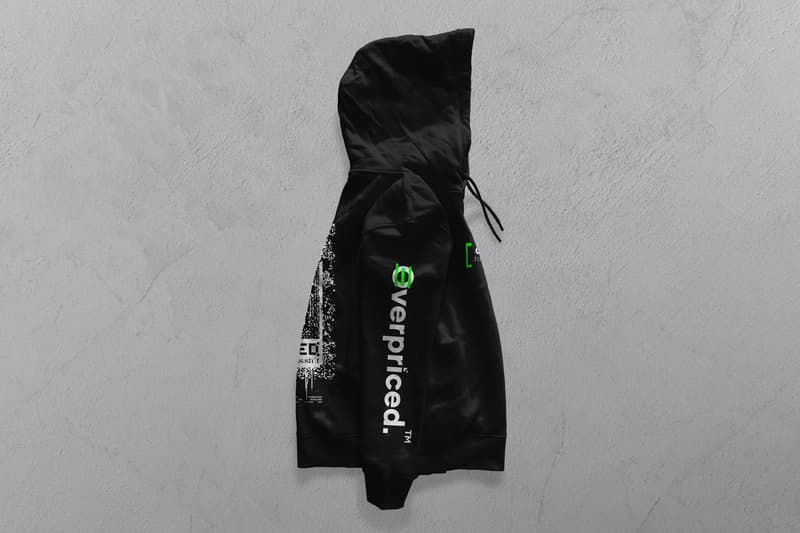 4 of 5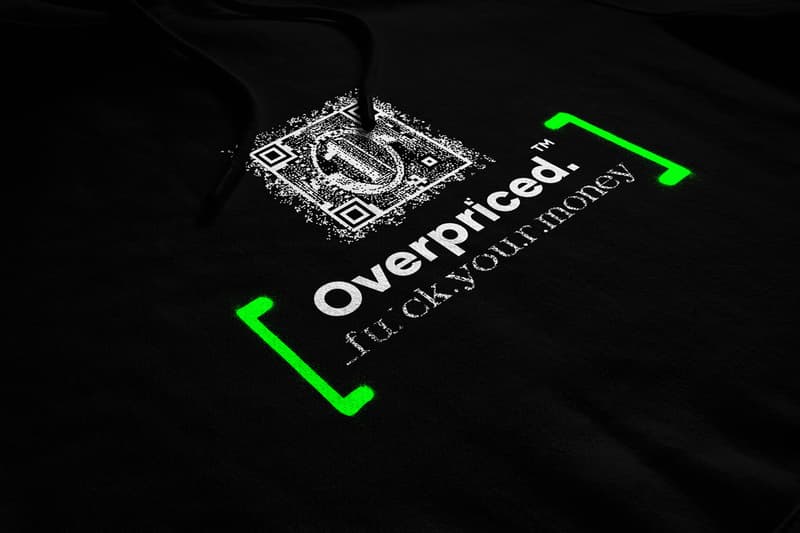 5 of 5
With the goal of creating "fashion for the crypto generation," the recently launched brand Overpriced.™ has announced the debut of its NFT-powered clothing line. An upcoming auction on Blockparty.co will exclusively offer Overpriced.™'s inaugural season one NFT and the brand's first wearable NFT-powered Hoodie. The first piece will be auctioned off on April 13 at 3 p.m. EST.
Founded earlier this year, by Impossible Brief's James Zwadlo and Chris Levett (the creative team behind the Patrick Mahomes NFT), along with Leighton James (of electronic music production duo Adventure Club), Overpriced.™ is a high-end fashion brand that is on a mission to create social commentary on the madness of money meeting art. Inspired by the belief that value is in the eye of the beholder, Overpriced.™ has made a one-of-one hoodie with scannable V-codes that allow users to wear, authenticate and show off their unique NFT through a pop-up image link on any smartphone. If the hoodie is lost, stolen, damaged or sold, the V-codes will become invalidated and a new hoodie will be shipped to the new owner's address of choice, thus becoming the new authentic piece.
Overpriced.™ Season one will consist of 25 NFTs and paired unique hoodies. Only 10 of these will be sold on Blockparty.co and the remaining will be gifted to influencers in the music, art and fashion space. "We are a group of artists looking to create art-powered crypto fashion that aims to challenge the conceptions of what luxury fashion is," says Leighton James, Co-founder of Overpriced.™ "NFT's provide a unique way for artists to designate what is real and what is authentic. Our customers are purchasing unique wearable art that no one else in the world has."
The auction for Overpriced.™'s debut NFT and clothing item will start at $25,000 USD on April 13 at 3 p.m. EST on Blockparty.co. For more information about Overpriced.™, head over to the brand's website to learn more.