Twitter Is Reducing Cropped Previews and Testing Out Better Image Quality
Resolutions can reach up to 4K.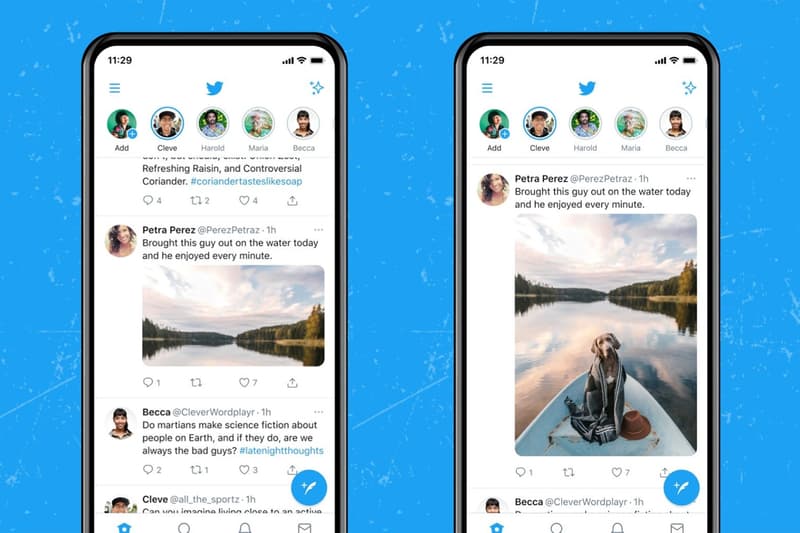 Hoping to better cater to artists and creatives, Twitter is finally testing out better image previews on its feed, along with reducing the number of cropped photos, two issues that have traditionally been overlooked by the company since its launch.
Announcing the test run, the social media platform's Chief Design Officer Dantley Davis posted a series of tweets explaining that a small group of both iOS and Android users will be invited to try out a series of new features. To begin with, single-image tweets they see on their timelines that have been posted in standard aspect ratios will no longer be cropped, and they'll also be able to see exactly how an image will look like within the composer tool. Previews of photos with aspect ratios that are either really tall or wide will remain center-cropped, however.
On top of these changes, Twitter is also reportedly looking at ways to allow users to upload and view 4K images on their phones, giving creatives more room to better represent their work. "With this test, we hope to learn if this new approach is better and what changes we need to make to provide a "what you see is what you get" experience for Tweets with images," says Davis.
Today we're launching a test to a small group on iOS and Android to give people an accurate preview of how their images will appear when they Tweet a photo. pic.twitter.com/cxu7wv3Khs

— Dantley Davis (@dantley) March 10, 2021
Elsewhere in tech, Instagram Lite is relaunching today.