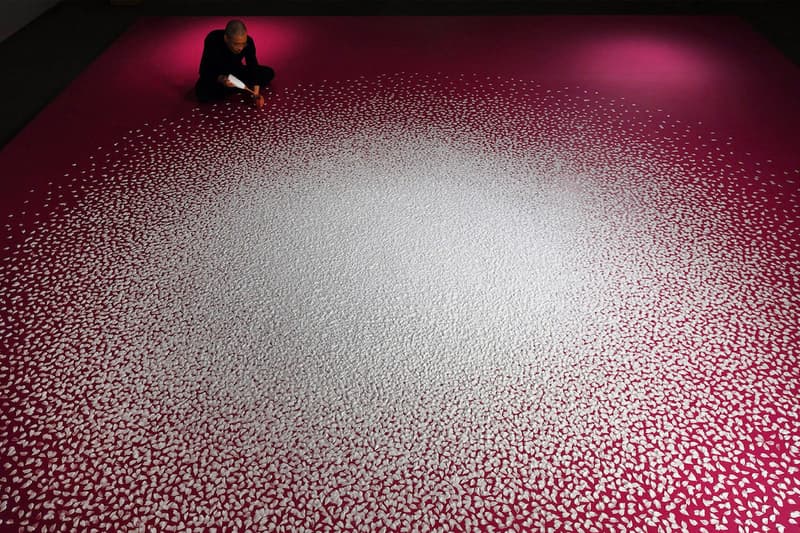 1 of 5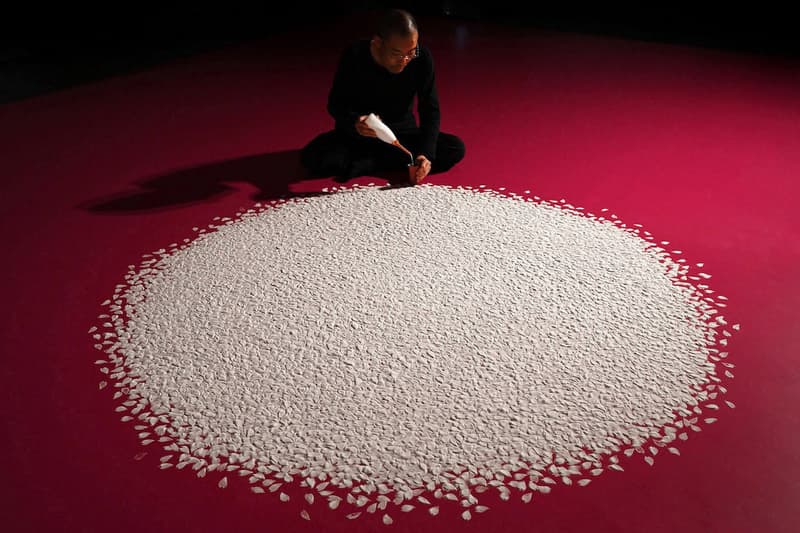 2 of 5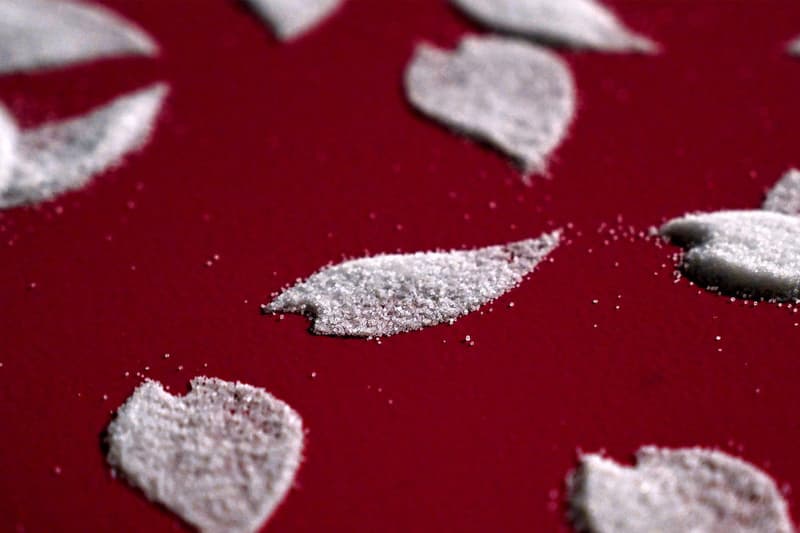 3 of 5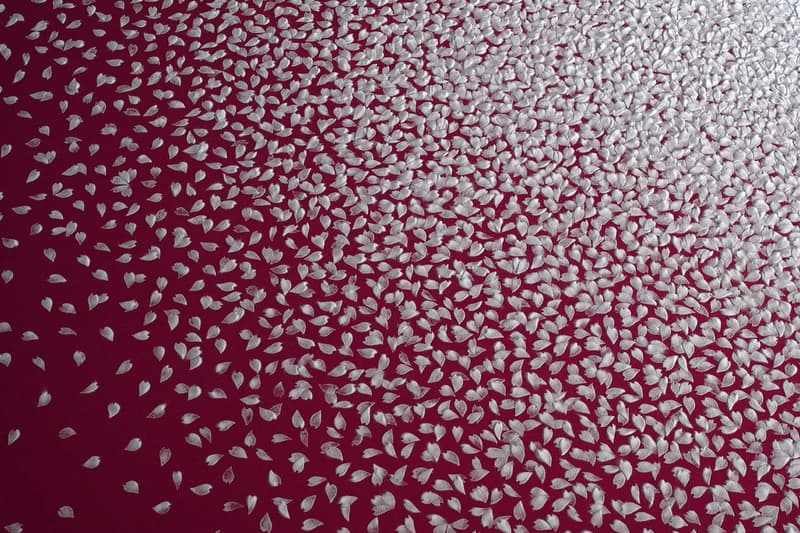 4 of 5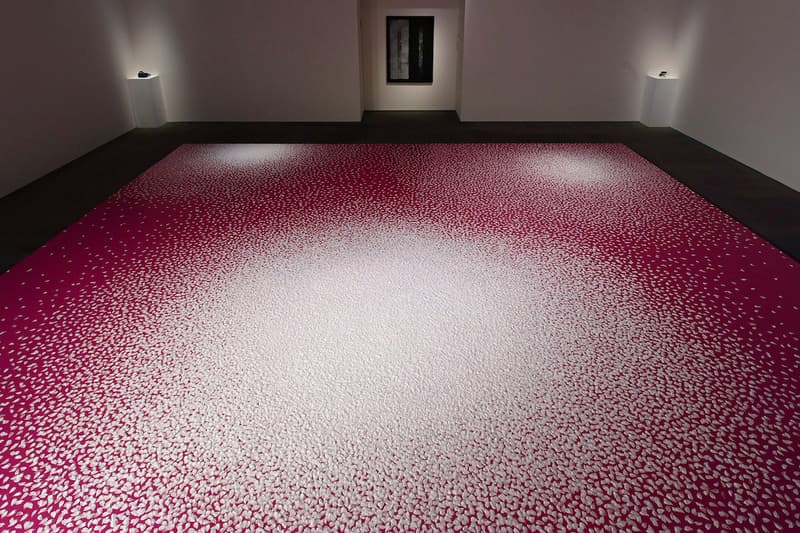 5 of 5
Motoi Yamamoto Crafts 100,000 Sakura Petals From Salt
As a way to cope with the loss of his loved ones.
---
Japanese artist Motoi Yamamoto is currently displaying a monumental installation at the Setouchi City Art Museum in Japan's Okayama prefecture. Entitled "Sakura Shibefuru," the exhibition features a massive work comprised of 100,000 cherry blossom petals made of salt scattered on the floor of the institution. The artist created the work to cope with the loss of his loved ones, crafting each salt petal one by one over the course of nine days.
Accompanying the installation are two-dimensional works, created by the artist back in 1995, that touch on the theme of life and death. Visitors are encouraged to take a moment of pause when viewing the work as they reflect on "the next season, after the cherry blossoms have fallen," as per a statement by the museum.
Yamamoto is best known for his intricate installations made of salt. For him, the unconventional medium is a symbol of memory and purification. His works are ephemeral and created in silence. Oftentimes, the artist creates these sprawling pieces in public to allow passersby to observe his ritualistic practice.
"Sakura Shibefuru" is on view until May 5. Head to Setouchi City Art Museum's website for more information.
Elsewhere in art, contemporary artist Krista Kim created the first-every NFT home that is currently on sale on Superrare.
Setouchi City Art Museum
4911 Ushimadocho Ushimado
Setouchi, Okayama 701-4302
Japan