Emerging Designer 1/OFF Turns Pre-Loved High-End Fashion Into Daring New Looks
Its SS21 collection features Nike/adidas hybrid sweaters, fringed Levi's looks, and repurposed pieces from Burberry.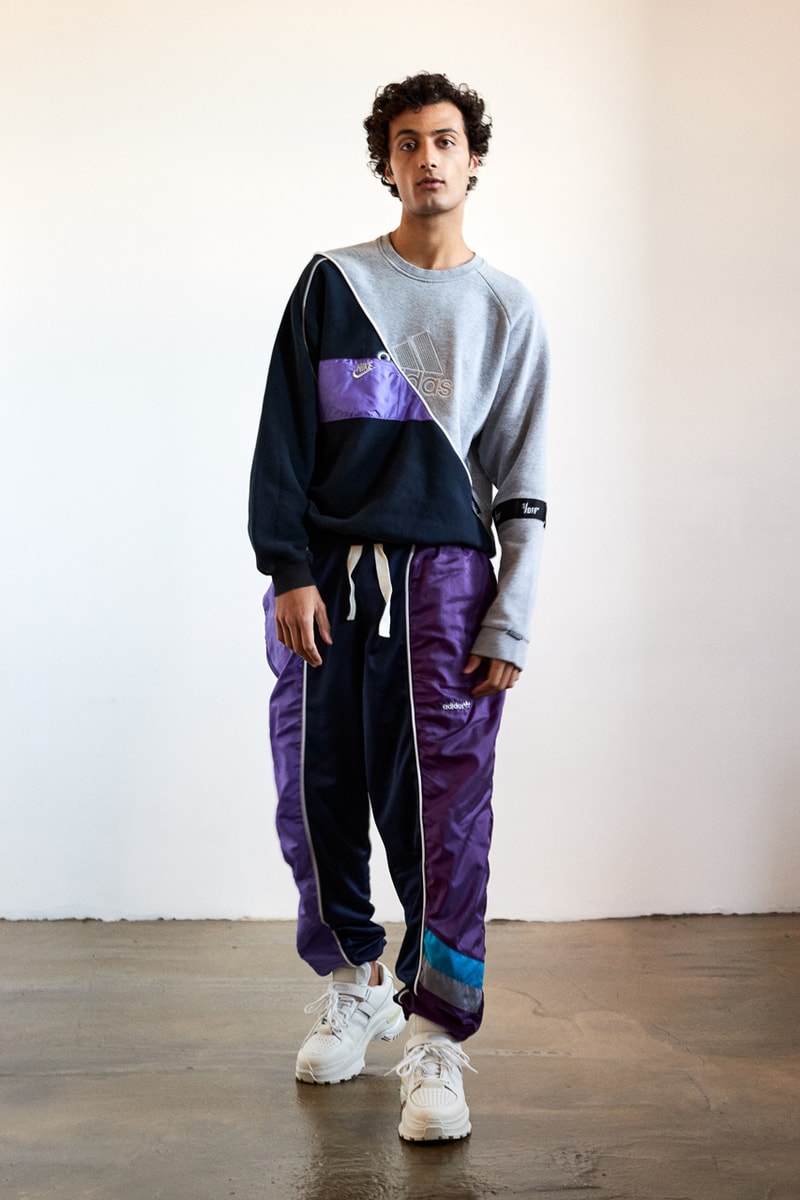 1 of 9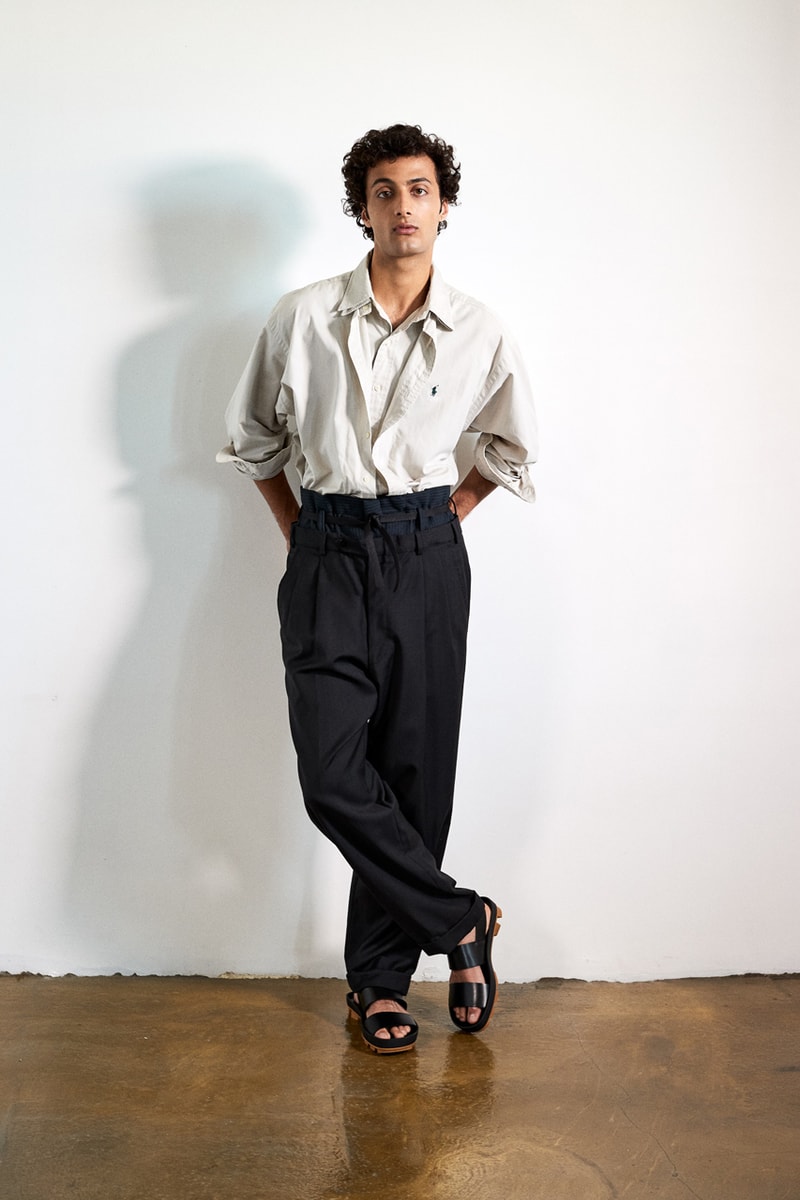 2 of 9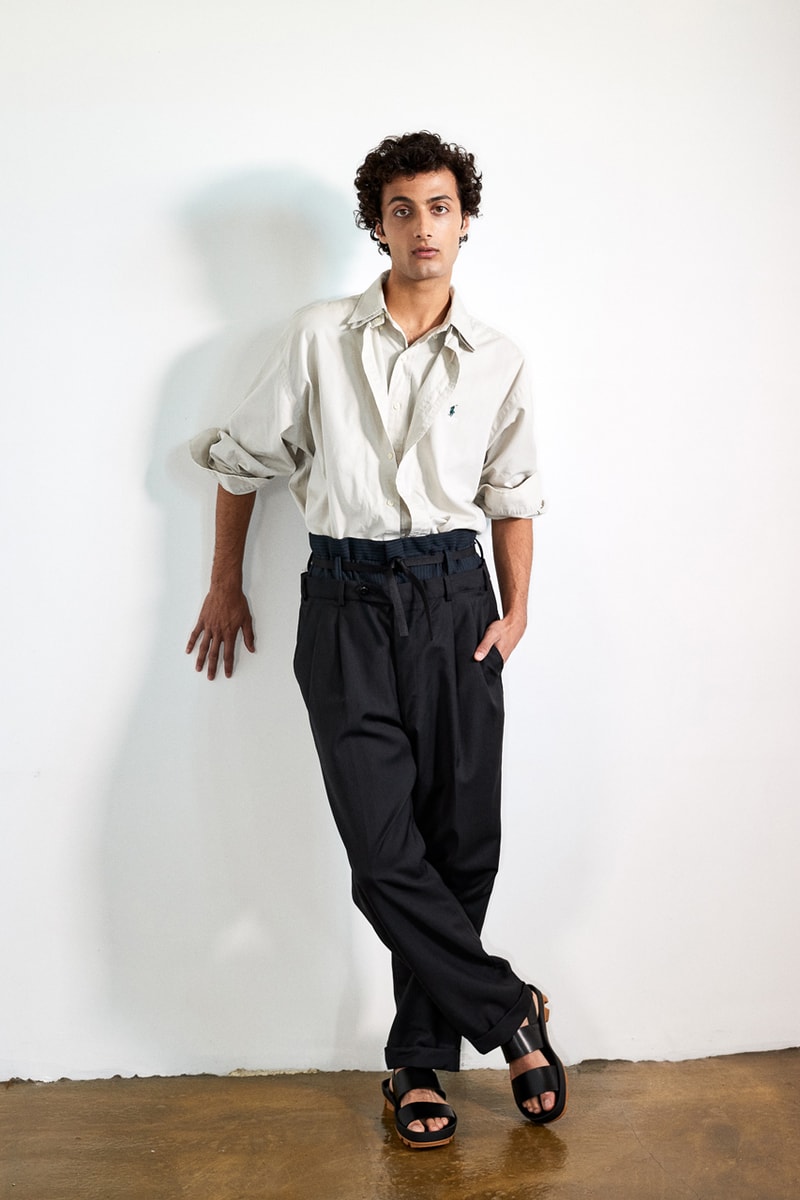 3 of 9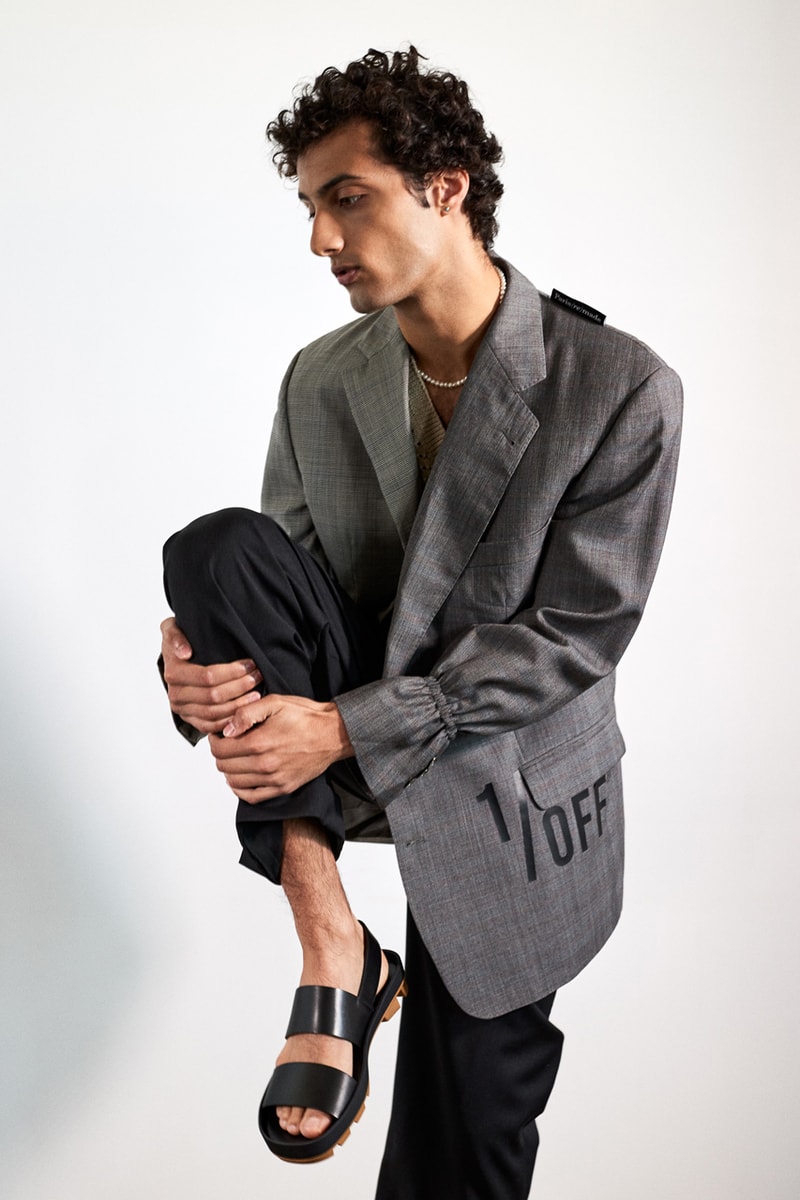 4 of 9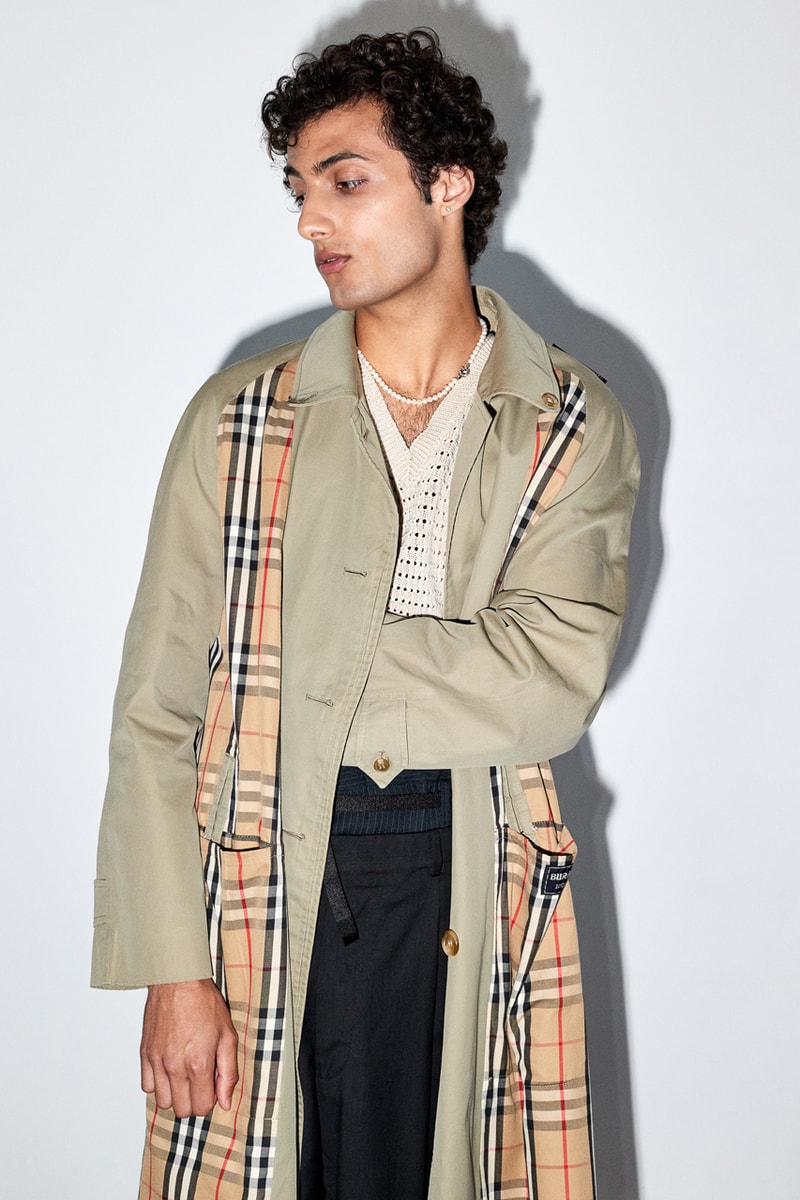 5 of 9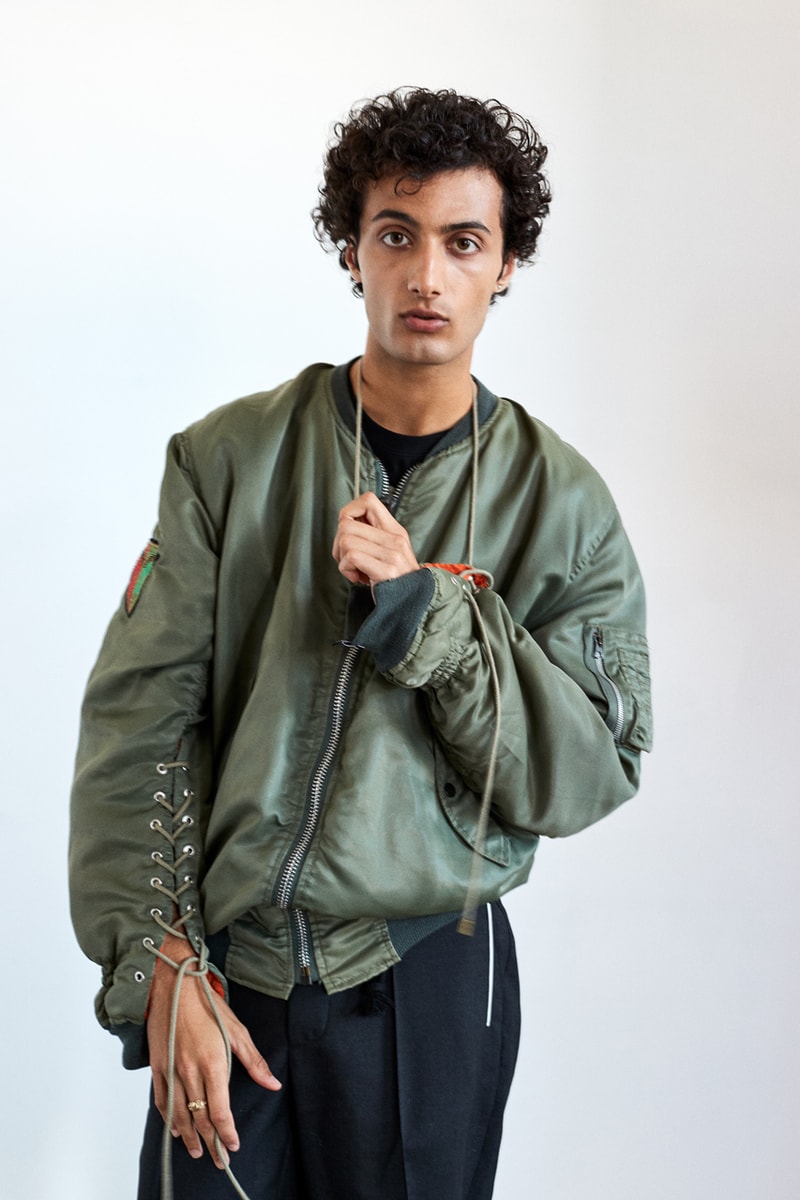 6 of 9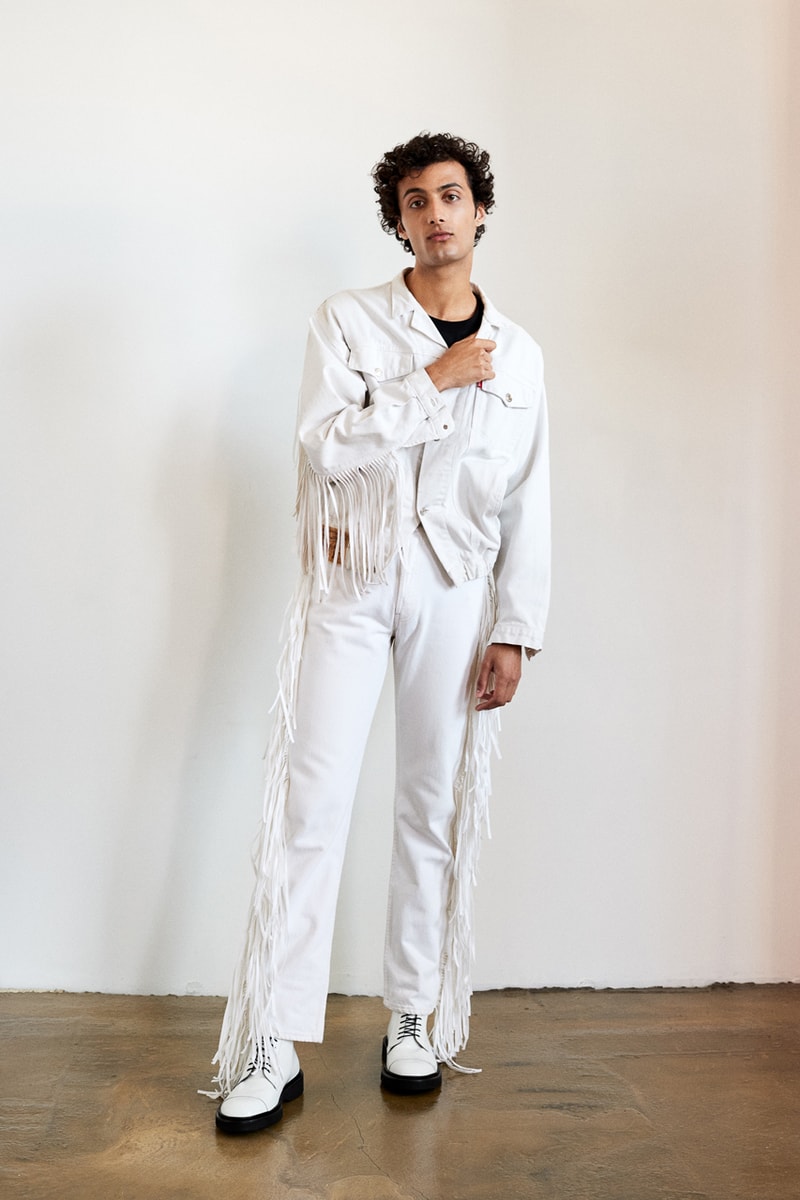 7 of 9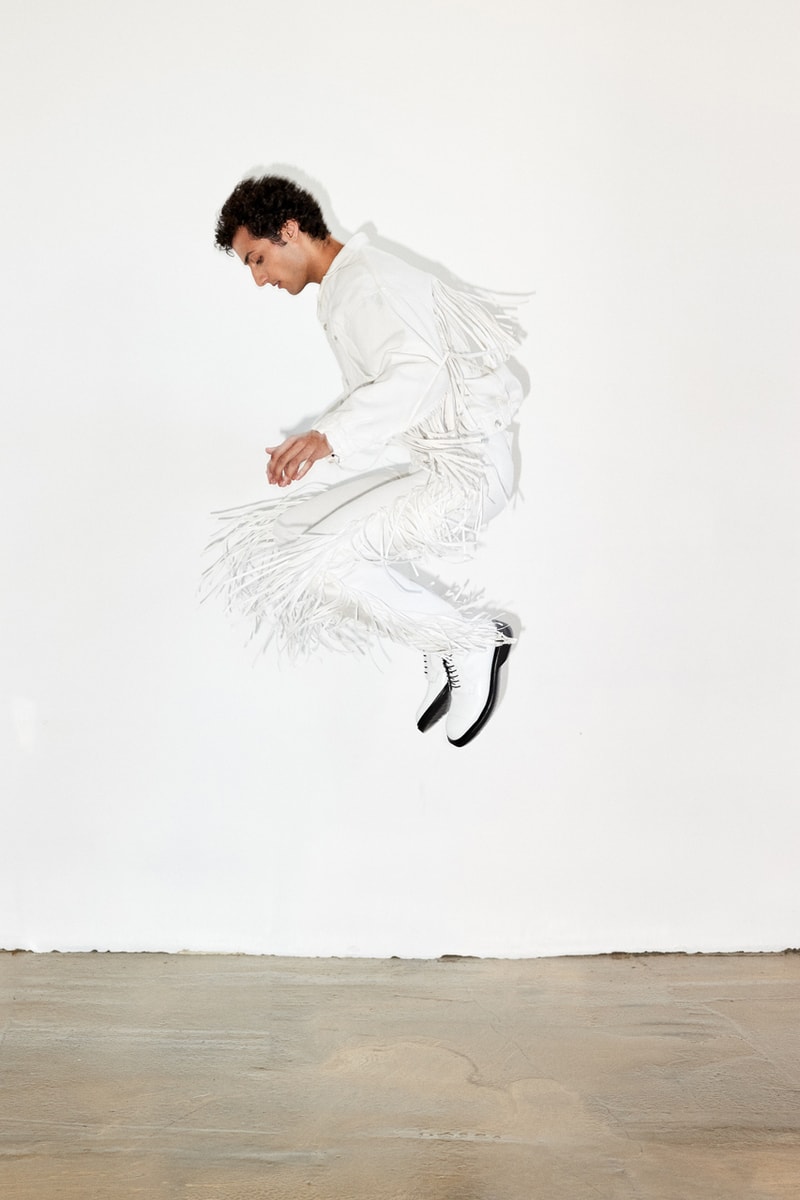 8 of 9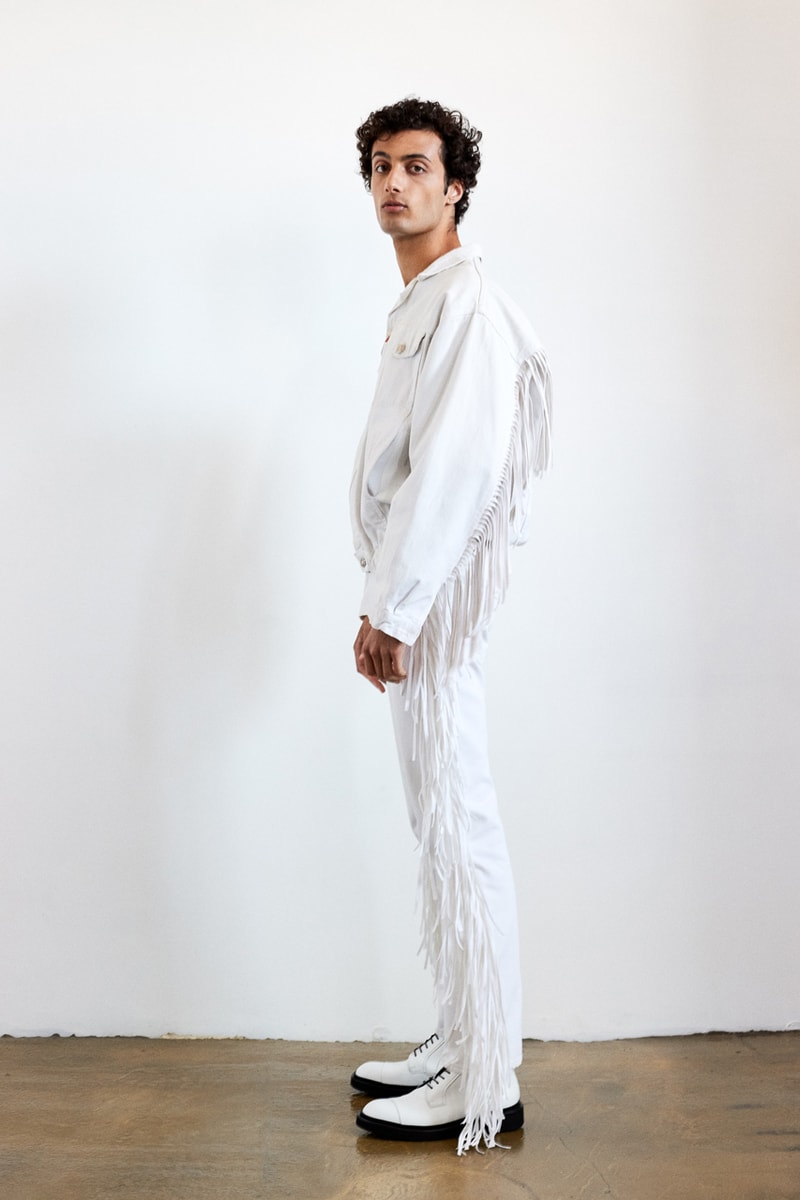 9 of 9
Sustainability is a word that's thrown around the fashion industry too easily, but every now and then a brand gets it right. Welcome to 1/OFF, a Parisian label headed up by Renée van Wijngaarden that takes materials from the existing high-end fashion world and reworks or upcycles these vintage fabrics to create a new aesthetic.
The results include everything from repurposed football scarves that have come together on oversized collage football scarves, blazers with buttons on the back as well as the front, and for the purpose of this article, a stellar Spring/Summer 2021 collection. While 1/OFF is already impressive, the SS21 offering elevates its aesthetic with a clearer vision, one that gives the brand a strong identity harnessed by its combination of brands that should never meet (more on that later), Orville Peck-meets-Elvis Presley denim ensembles, and more. Speaking exclusively to HYPEBEAST about the brand and its design process, Wijngaarden said:
"At 1/OFF, we are committed to helping make the industry more circular by using existing resources and showing you can be just as creative in the design process. Our focus is on making beautiful unique products. The pieces we source are already of such high quality, for us, it's about looking at what's available and innovating from there. Our brand vision is based on the ideology that fashion should no longer be perceived as disposable, but part of an eternal cycle of inspiration. Our collections are made up of one-of-a-kind items, extending the life of high-end pieces and reinterpreting them into something new.

"We take an open-minded approach to the upcycling and design process. The starting point is sourcing vintage and leftover fabrics from all around the world and building the collection from there. We tend to work in sub-themes for example, shirts, denim, trench coats, reworking classics, and playing with silhouettes, textures, and movement, really thinking about how we can give pieces a new dimension. Working with a team of skilled couture makers allows us to transform old into new. This season, strap details and strings allow the wearer to alter the silhouette, scarves added to shirts provide more fluidity, and fringing on jackets gives them a new playful edge. We love to play with shapes and silhouettes to create unexpected contrasts, experimenting with techniques to reshape conventional silhouettes and reimagine the line between feminity and masculinity."
As mentioned, SS21 features jackets with fringes. Indeed, a full classic Levi's denim look has been reworked to become a cowboy-chic number, seeing its signature brown patch move from the right-hand rear pocket to the right-hand-side hip. Elsewhere, 1/OFF presents a Nike/adidas sweater and track pant look complete with its own branding, and then tones things done (although, still intriguing) with the reworked double-layer Polo Ralph Lauren shirt, the double waistband trousers, and a trench coat that utilizes original Burberry fabrics.
Take a look at the 1/OFF SS21 collection in the lookbook above, and find more pieces on 1/OFF's website.
In case you missed it, check out STORY mfg.'s Garbstore-exclusive "Short on Time" jacket.