Nipsey Hussle's Estate Unveils 'The Marathon' Live Album Experience
Set to take place on February 5.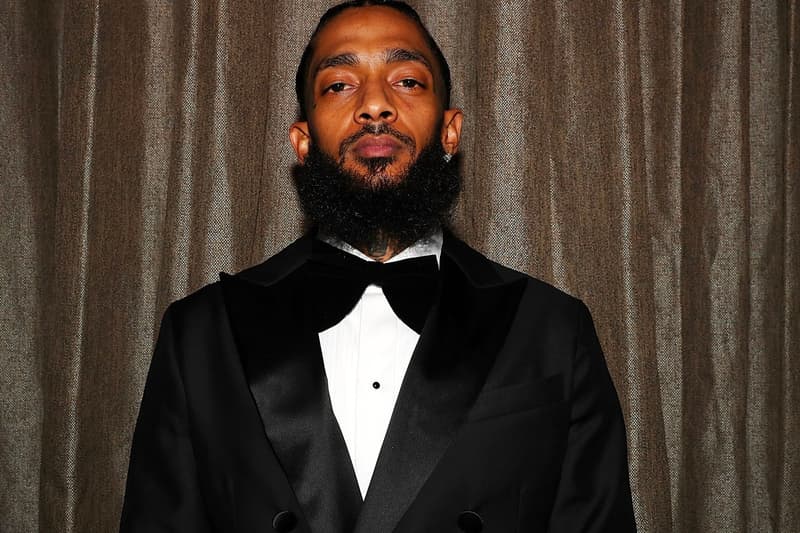 After teasing the event in December 2020, the estate of Nipsey Hussle has finally has shared the details of The Marathon live album experience.
According to reports, the virtual event will take place on February 5 on YouTube Live. "Celebrating the life of an incredible human, the Marathon Mixtape and the first week of #BlackHistoryYear," animation studio Oki Doki wrote on Instagram, sharing a clip of a speeding car with the cut "Love?" playing in the background.
Promising an "intimate look at the era that helped shape this masterpiece. The people, the places, the stories, and more," the live album experience was originally announced on the 10th anniversary of The Marathon. "Today marks 10 years since the release of #TheMarathon. A project our team holds near and dear to our hearts for many reasons," The Marathon Clothing group wrote on Instagram. "It represents the story of Nipsey's resilience and unwavering faith in his mission, and the authenticity and honesty in his message. It also was the first seed planted in the Marathon brand that gave fruit to many other branches that Nipsey architected, as only he could do."
In late 2020, the late artist's collaborator J Stone revealed that another Nipsey Hussle album will "definitely" drop. "It's so much music this n***a done did, bro. Like you wouldn't even imagine, bro. There's sh*t I haven't even heard when I thought I heard everything," he said in an interview with Bootleg Kev. "It's definitely going to be another Nip album," he added, also clarifying that the process could be very intricate. "Nip had his brand and his image so strong and tight, like, you can't do the Pac on him with the Makaveli 1 and Makaveli 15."
View this post on Instagram
Elsewhere in music, watch a new trailer for Billie Eilish's Apple TV+ documentary, The World's A Little Blurry.