JAY-Z Has Forgiven Lil Mama for Crashing His and Alicia Keys' 2009 VMAs Performance
Lil Mama responded to the comments with love.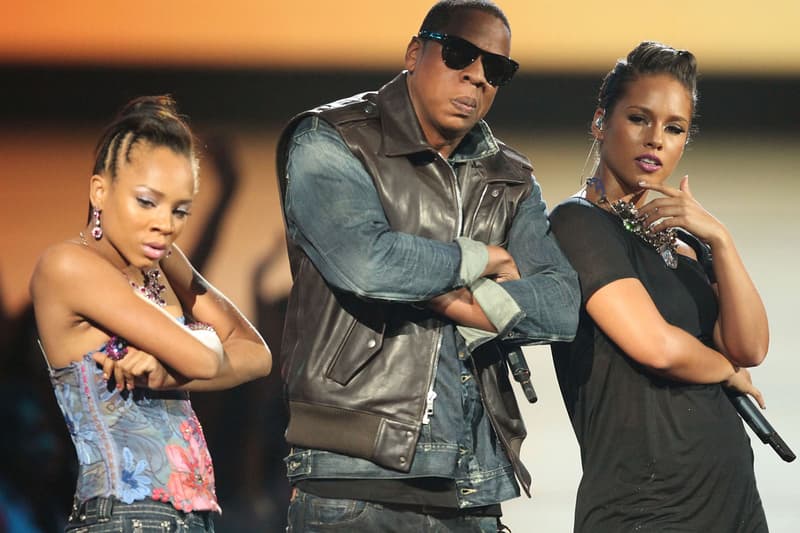 JAY-Z shared in a recent Twitter Spaces conversation that he's "forgiven" Lil Mama after she crashed his and Alicia Keys' performance of "Empire State of Mind" at the 2009 VMAs.
Hov referred to Lil Mama as "our sister," continuing, "Man, we love her. I wouldn't recommend people just jumping on other artists' stages but you know, we don't wish her no harm. That's corny." He added, "She's a New Yorker, you know what I'm saying? She got excited. Things happen. And of course, of course we love her. Yes, she's forgiven. It's all love and she was coming from a place of love it's just… she may have been a little too excited."
Lil Mama also chimed in after hearing the conversation, writing a lengthy Instagram post about love for her "big brother, big sister and [her] city." She continued:
"It brings clarity to all of us as a community to actually hear these words from our legendary leaders.

Hip Hop has always been a culture to me, not just music.. with that, I believe fellowship is very important to cultural growth. Reaching out to say you can do better or even to say your doing great can make the world of difference."
Elsewhere in music, take a look at HYPEBEAST's Best Music Projects of 2021.