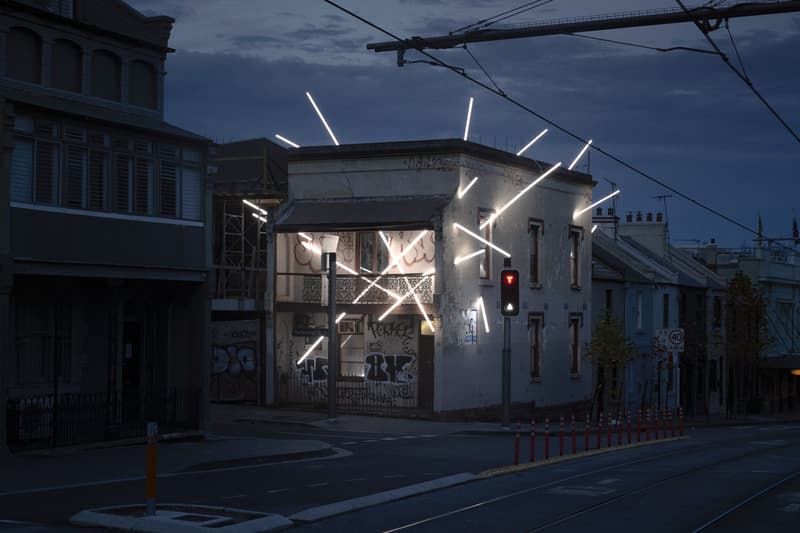 1 of 4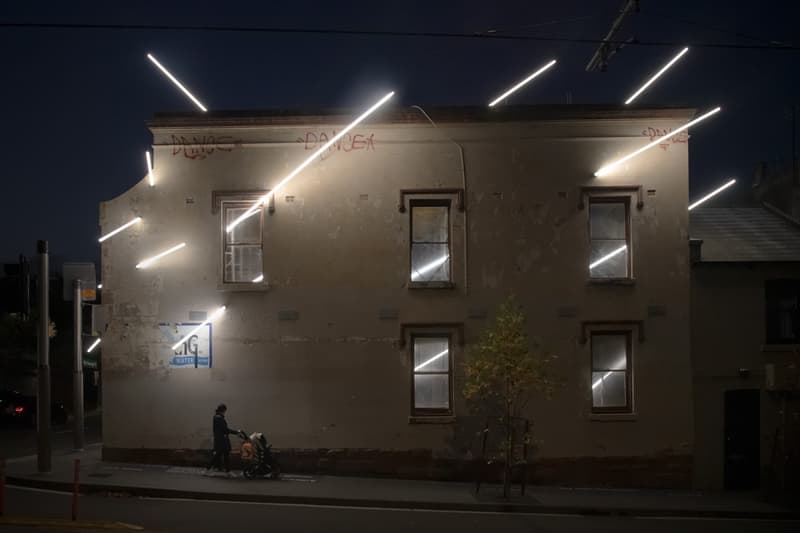 2 of 4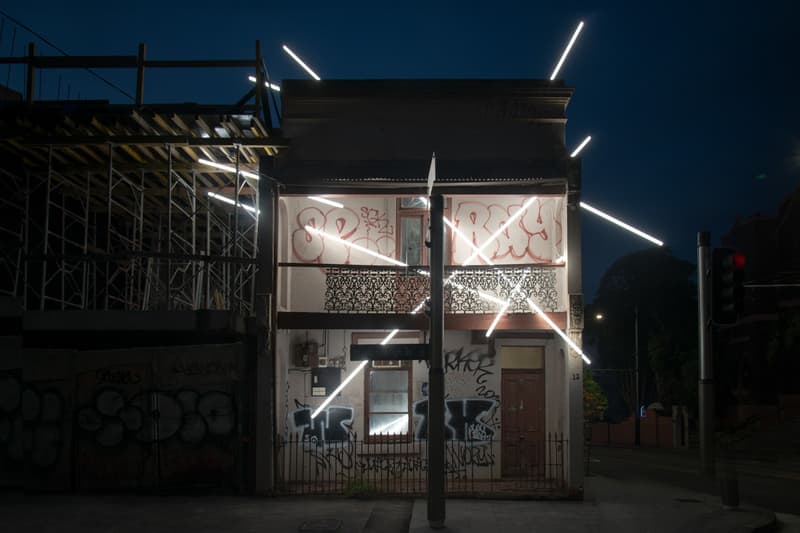 3 of 4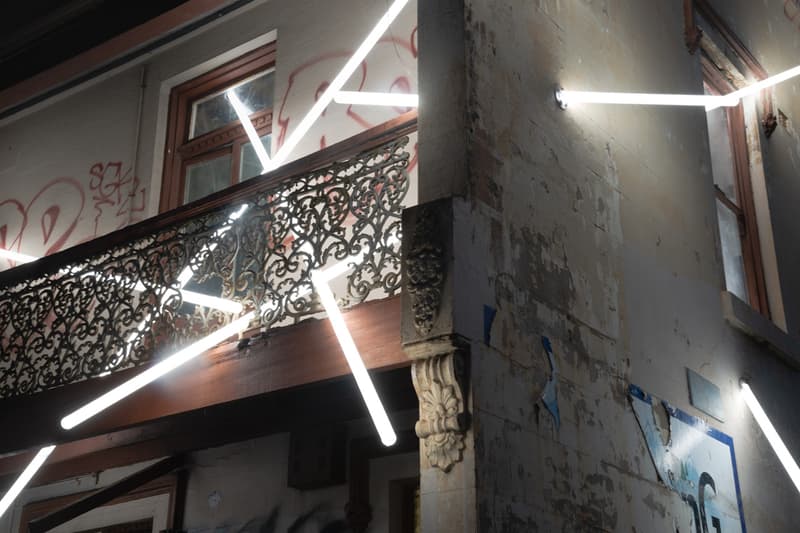 4 of 4
Ian Strange Pierces a Sydney House With Luminous Beams of Light
As part of his 'LIGHT INTERVENTIONS' series.
---
Last time we visited Ian Strange, the multi-disciplinary artist punctured the walls of the Lyon HouseMuseum in Australia with a work titled, LIGHT INTERSECTIONS. As COVID forced many of us to stay within our home countries, the Brooklyn-and-Melbourne-based artist wasted no time by linking with local creatives to present LIGHT INTERSECTIONS II.
Commissioned by the City of Sydney and made in conjunction with design firm OFFICE, Scoundrel Projects, the second installment transforms a terrace house in the suburb of Surrey Hills into an abstract geometric composition. Dozens of luminous beams pierce through the unassuming building in a display that Rory Hyde, a Melbourne University associate professor of architecture, stated in Threads of Vision "undermines the easy link between perspective and authority."
In a dense exposé, Hyde elucidates that "Renaissance perspective is not just a way of viewing the world, it is also a worldview, bound up in ideas of religion, mercantilism, imperialism and power." The tool of perspective is not only used to "accurately draw the world, but to claim it," Hyde added.
Questions of ownership have only intensified in the present day, where housing prices are spiraling upward across many metropolitan cities around the world. However, instead of these homes being seen as places to dwell in, Hyde argues that they're principally viewed as assets — a point that Ian Strange aims to flip by rupturing the Surrey Hills house with minimal beams that resist outside interest.
"The lines of light in Intersections are an attempt to place abstracted perspective lines back into the environment," said the artist in a statement. "These drawn perspective lines don't appear in nature, but are staples in both painting, drawing, and architecture, used as a way of containing, representing, and changing the natural environment."
Also happening in art, David Zwirner New York presents a new exhibition on Ruth Asawa.