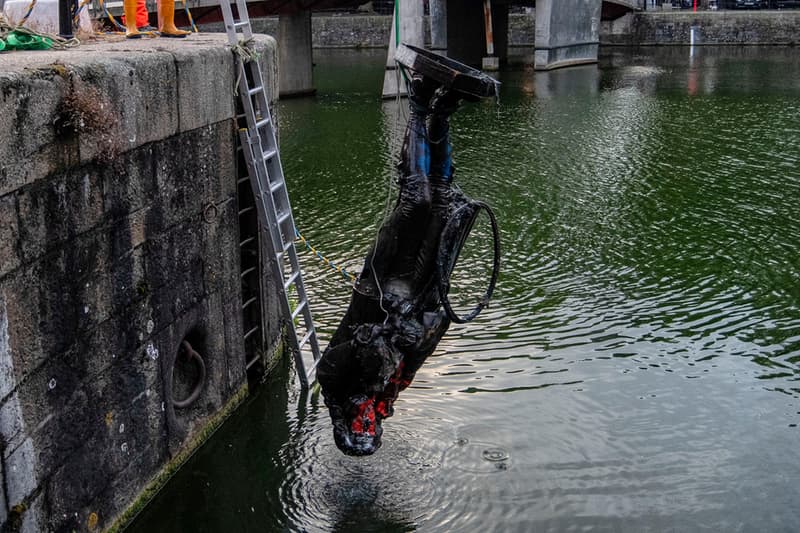 Banksy Is Selling Tees to Benefit the Four People Who Toppled the Statue of Edward Colston
"All proceeds to the defendants so they can go for a pint."
---
If you were just scrolling past Instagram, you may have missed the unassuming t-shirt Banksy posted on his feed. A heather-gray t-shirt with collegiate type saying "BRISTOL" is laid over a plinth where the Statue of Edward Colston once stood.
The tee references the four people who will go on trial next week for toppling the statue into the Bristol harbor in June of 2020. For those unfamiliar, Edward Colston was an English merchant who was heavily involved in the African slave trade. Toward the later years of his life, Colston looked to distance himself from his controversial dealings through philanthropic acts that saw large sums of money donated to churches and schools across Bristol.
Banksy stated via Instagram that each tee will cost £25 GBP / $33 USD and all proceeds will benefit the four defendants, "so that they can go for a pint."
Also in the news, the divisive Robert E. Lee statue will be melted to create new art.