Gift Guide: Out of This World Picks for Your Whole Crew
Featuring a selection of stylish products engineered to spark joy.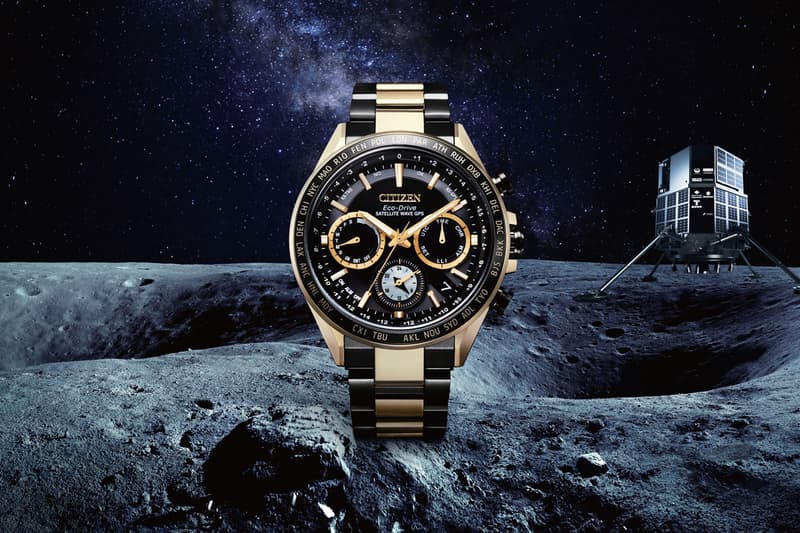 This year we've seen big names like William Shatner, Elon Musk and Jeff Bezos head to space, and while it's unlikely you'll be able to gift a trip to the cosmos this year, you can still impress your crew with a gift that's designed to express out-of-this-world style. When shopping for your friends and loved ones, keep an eye to the sky to help find gifts that are designed with the latest technology, futuristic material choices or space-themed styles.
Take, for example, the Citizen HAKUTO-R watch, which is inspired by a space exploration project that plans to launch an expedition to the moon. The watch features a color scheme that reflects the way shadow and light fall on the moon's surface and functions that are ready for any expedition. Some of the gifts on this list also share a fascination with the moon or space suit styles, but others are simply engineered with a similar forward-thinking approach to design.
To help you get prepared for the holidays, HYPEBEAST has curated a selection of gifts to spark cosmic joy this season.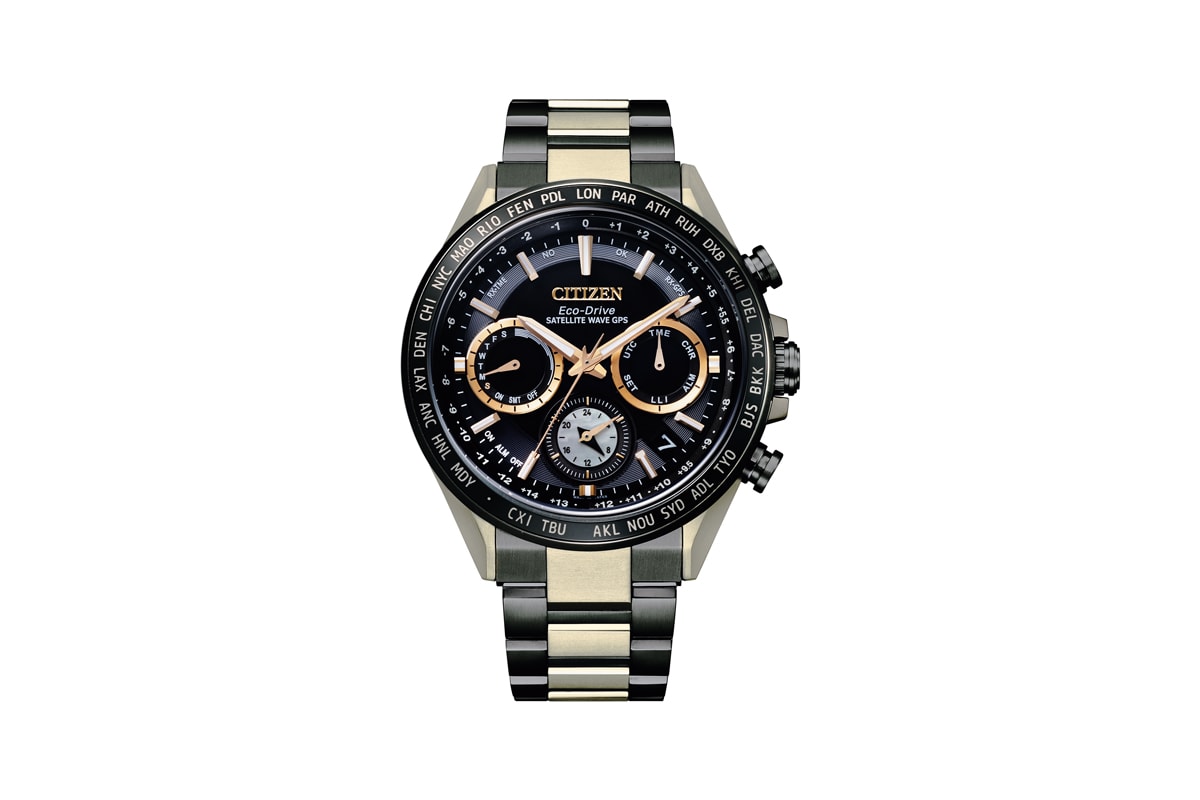 Price: $3,495 USD
This luxury limited-edition watch by Citizen is created from patented Super Titanium™ technology, a material that makes it five times more scratch resistant than stainless steel, fit for adventurers on earth or elsewhere. The Duratect MRK Gold and black color scheme on the watch's band and the dial are meant capture the way shadow and light play on the moon's surface. On the back, the HAKUTO-R lander is printed with inkjet technology and protected with a clear resin to add a daily reminder of an outer space expedition. To add elements that pay tribute to an expedition to the moon, the watch also includes GPS timekeeping with worldwide reception, a perpetual calendar, power reserve and other time-keeping capabilities. The watch is powered by Eco-Drive technology, which uses any light, real or artificial, to keep your day on track. The timepiece is limited to 1,200 pieces worldwide, making for a truly unique gift.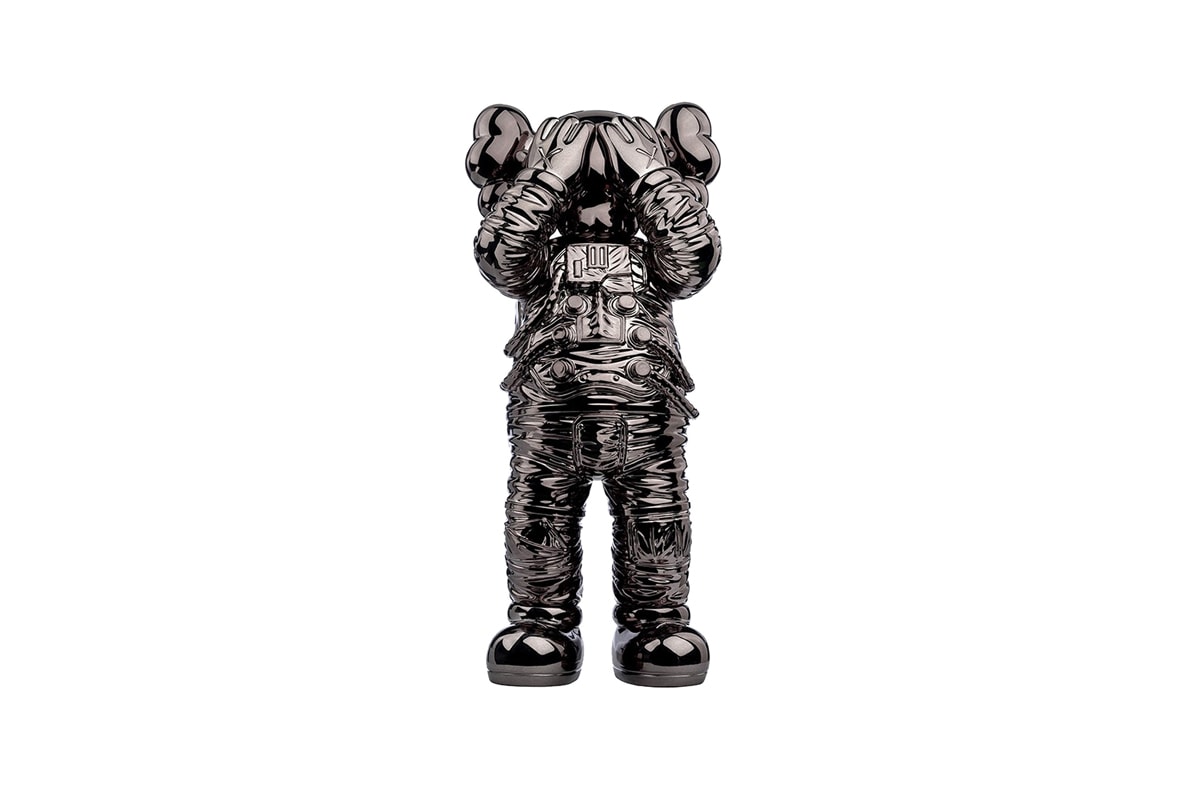 Price: $1,495 USD
To celebrate the holidays, artist KAWS has created a version of his iconic character that's dressed in a spacesuit. The shiny finish of the highly coveted collectible is reminiscent of the MTV Moonman Trophy that KAWS originally designed for the MTV VMAs in 2013. The figure has slightly bent knees, arms that cover its eyes and a wrinkled texture that covers the surface of his spacesuit outfit. Standing at 11.5", it's offered in gold, silver and black.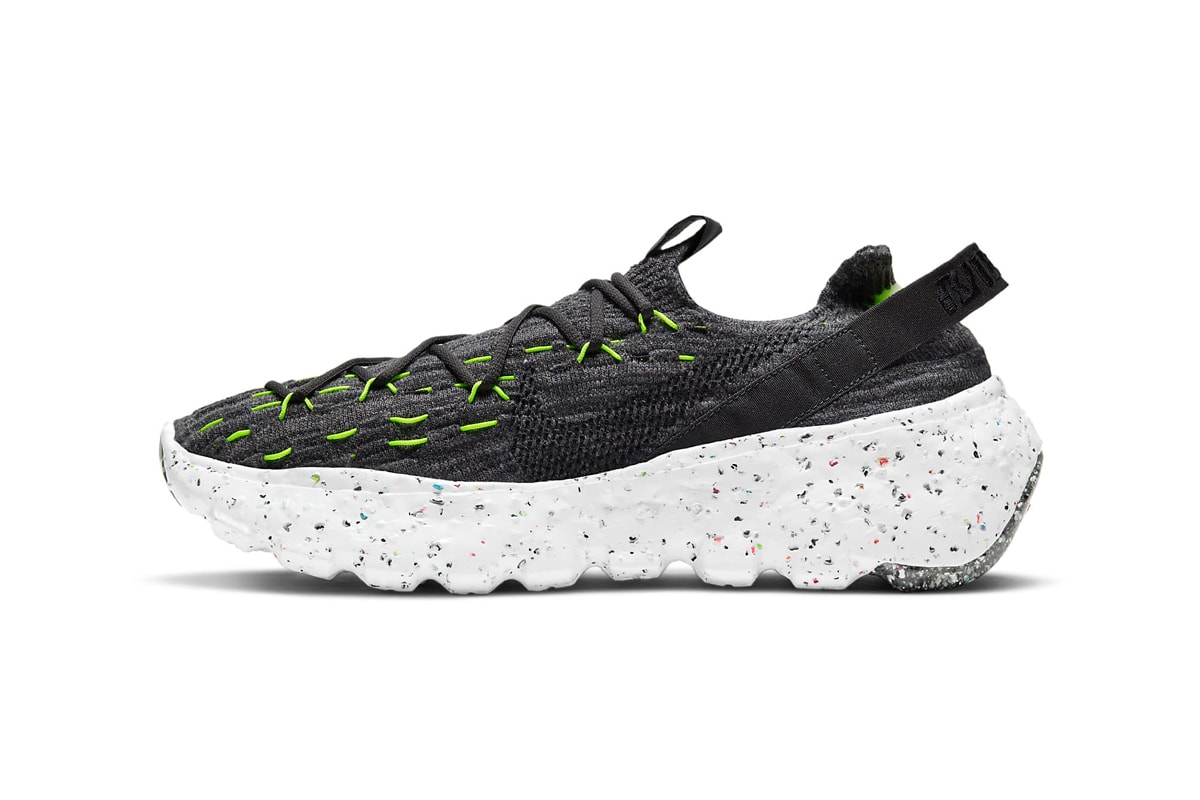 Price: $130 USD
The Space Hippie 04 is Nike's most lightweight silhouette within its Space Hippie Collection, which uses at least 25% recycled material by weight. The upper also uses a "Space Waste Yarn" that's composed of about 75% recycled content, which is made from a mixture of recycled plastic bottles, T-shirts and yarn scraps. The construction of the shoe has one of the lowest carbon footprints, which is an important factor to consider when choosing sustainable gifts for the future. The soft, Crater Foam midsole also adds a space-inspired touch to the aesthetic of the athletic shoe, all while remaining kind to Mother Earth.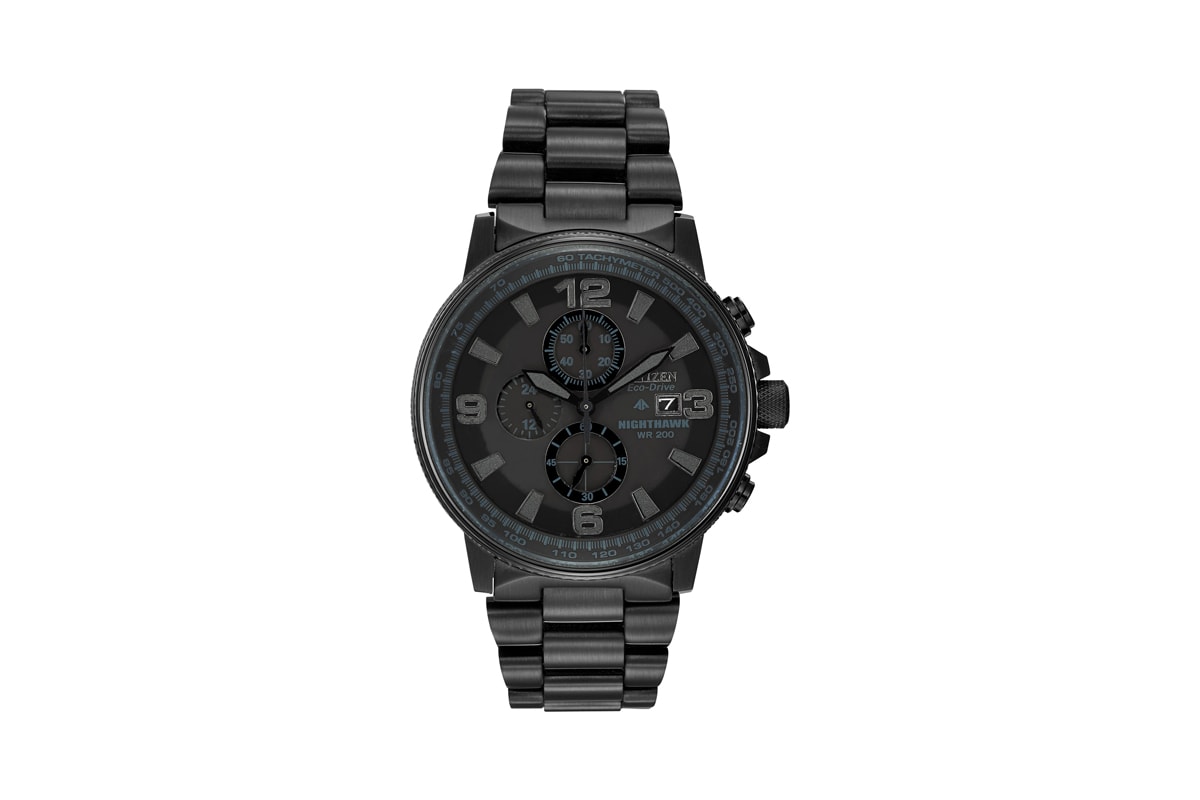 Price: $550 USD
Offering a watch with an extremely contemporary style, Citizen has applied a "blackout" treatment to this timepiece. Constructed from a stainless steel black ion plating with screw-back case and bracelet, the Blackout Nighthawk watch also includes Eco-Drive technology that allows the timepiece to be powered by light, any light. Powered without a battery, this watch measures up to 60 minutes with a 12/24 hour time and tachymeter. To create an easy time-telling experience, the Nighthawk watch has Luminous Hands and Markers with a subtle blue tint. More than an ideal addition to any style-obsessed friend's accessories lineup, the bold design is sure to impress for years to come.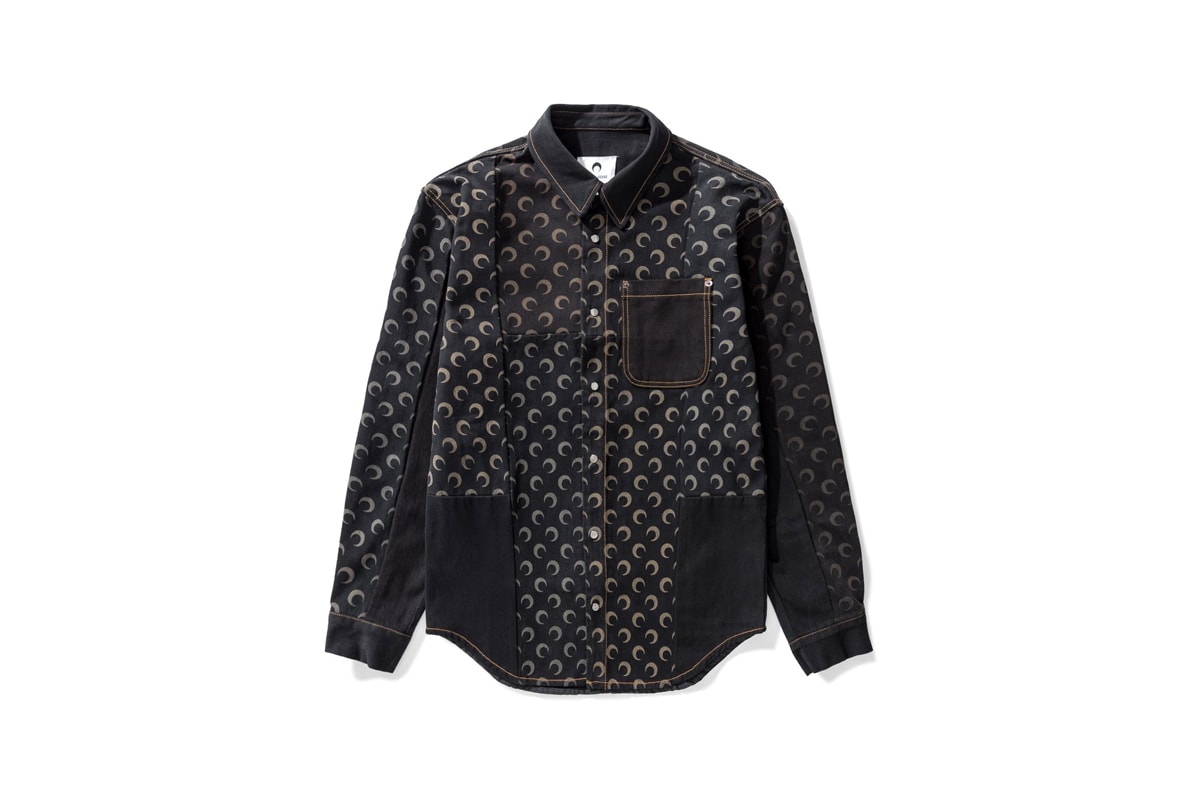 Price: $1,130 USD
Halfway between a shirt and a jacket, this Moon Denim overshirt represents the "ecofuturist" values that Marine Serre is driven by. Using recycled materials, this men's shirt is constructed from four pairs of jeans to create its oversized fit. To add contrast to the brand's signature moon-printed pattern, the overshirt includes a chest pocket and snap buttons. The dark denim of this piece will fit seamlessly into its recipient's closet.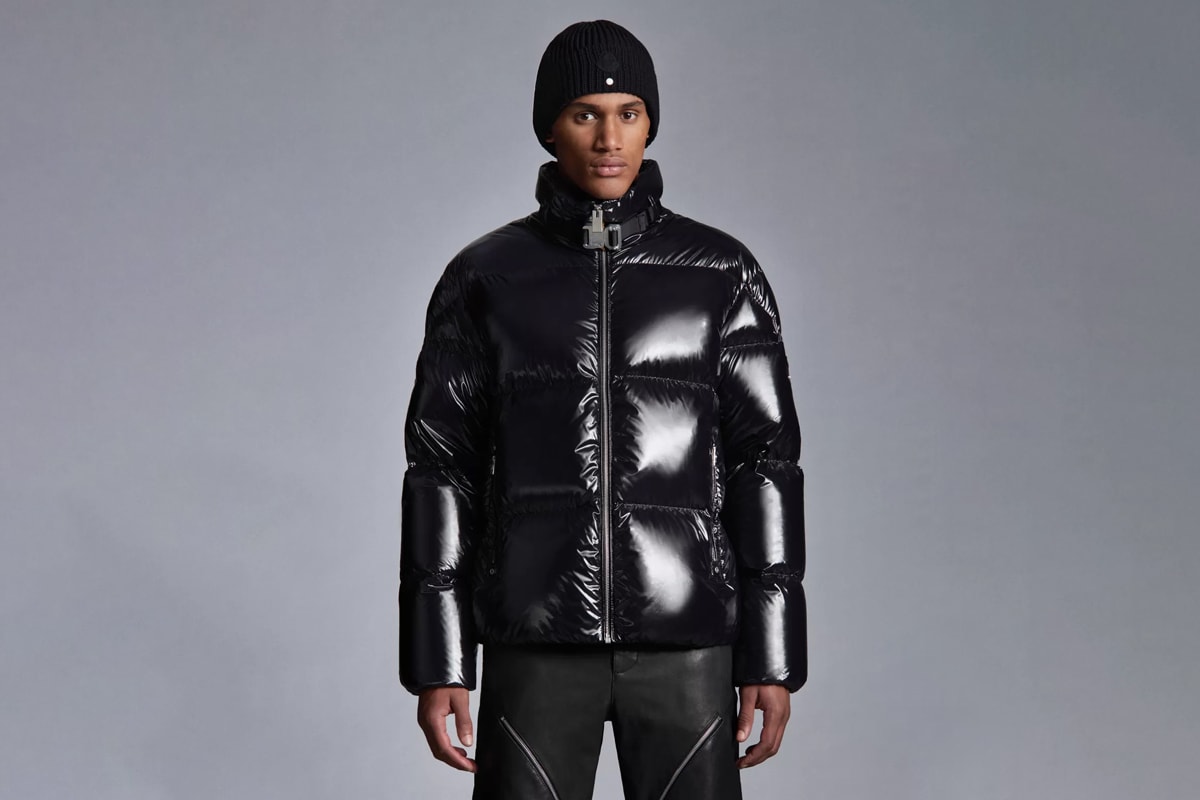 Price: $1,975 USD
Released as part of the third collaboration between Moncler and 1017 Alyx 9SM, the Mahoganus jacket features a water-repellent nylon with a high-shine finish. The short down jacket includes Alyx's signature hardware, like the emblematic side release bucket on the high neck design and a branded zipper and pull. To add a subtle element of style, the back of the puffer jacket also includes an embossed embroidery with "Moncler 1017 Alyx 9SM" lettering at the mid-back.