adidas' One Day Pop-Up Shop Is Offering Custom, Upcycled Fashion
Featuring collections from Theophilio, Ji Won Choi, Basketcase Gallery and more.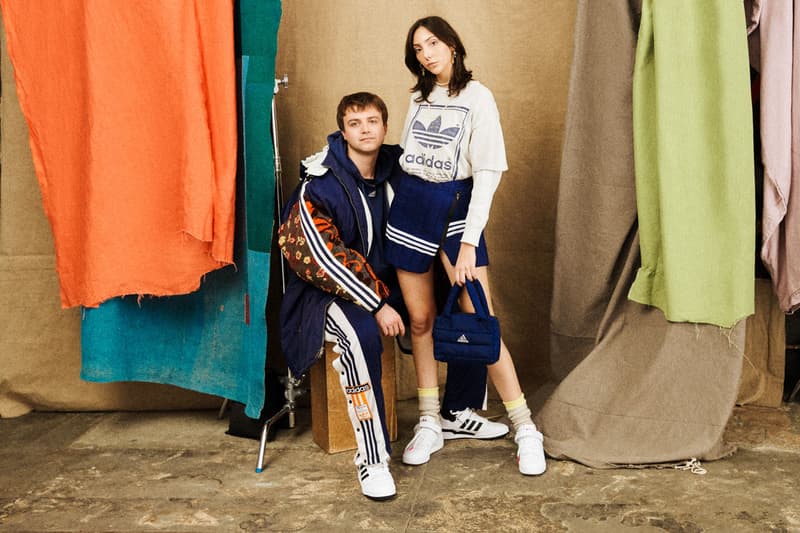 adidas is hosting a one-day-only pop-up shop in New York City that is geared towards sustainable fashion.
In collaboration with adidas' Choose to Give Back resale program, the pop-up shop will offer a range of custom, vintage and upcycled pieces from designers and creators like Theophilio, Ji Won Choi, Basketcase Gallery, Eva Joan Repair, Tyranny & Mutation and more. The endeavor continues adidas' mission to help end plastic waste and create environmentally equitable ways to dispose of clothing. Additionally, all garments at the pop-up will be available for purchase by weight in used goods, instead of dollars.
"Clothing waste is a mounting problem, but facing it head-on and shifting towards a circular future will be our solution," said Katja Schreiber, adidas' SVP of sustainability. "We're excited to bring this activation to life to show consumers that there can be a different, more sustainable model for fashion."
Each involved creator will impart their sensibilities on sustainability and adidas' design history. Theophilio, the 2021 CFDA American Emerging Designer of the Year, will present a seven-piece collection of patchwork hoodies, crewnecks, pants and t-shirts inspired by adidas apparel. "Sustainability is instrumental in how we produce our pieces, so we are thrilled to be developing a bespoke collection made entirely of upcycled product from a brand that shares in our values," said Theophilio designer, Edvin Thompson. In addition to the range of clothes presented by the participating designers, the event will also feature live screen-printing by Basketcase Gallery and on-site customizations and repairs by Eva Joan Repair.
Check out the pop-up shop on Saturday, December 11 at 61 Crosby Street in NYC from 12:00 p.m. – 7:00 p.m. ET.
In related news, PLAY COMME des GARÇONS adds its red heart to K-Way's jackets.