Gabriel Moses Talks Unconventional Style and Self-Confidence
As he incorporates the Oakley Coyote Boot into his creative lifestyle.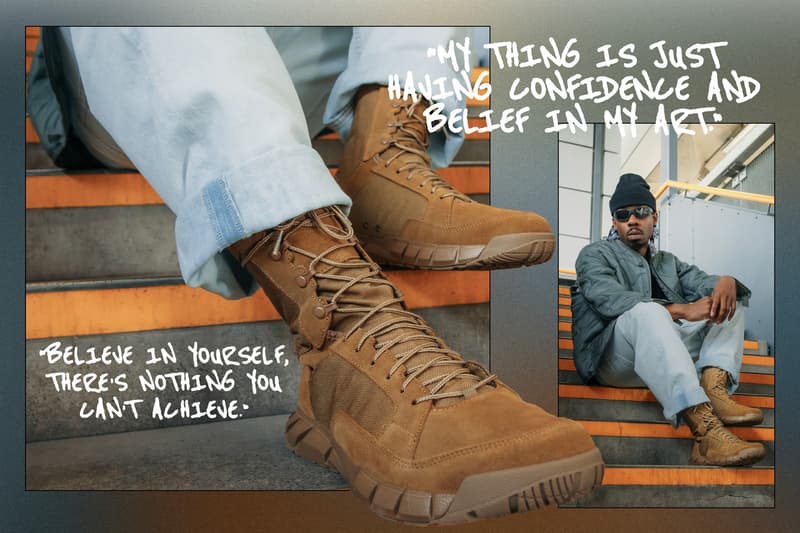 1 of 2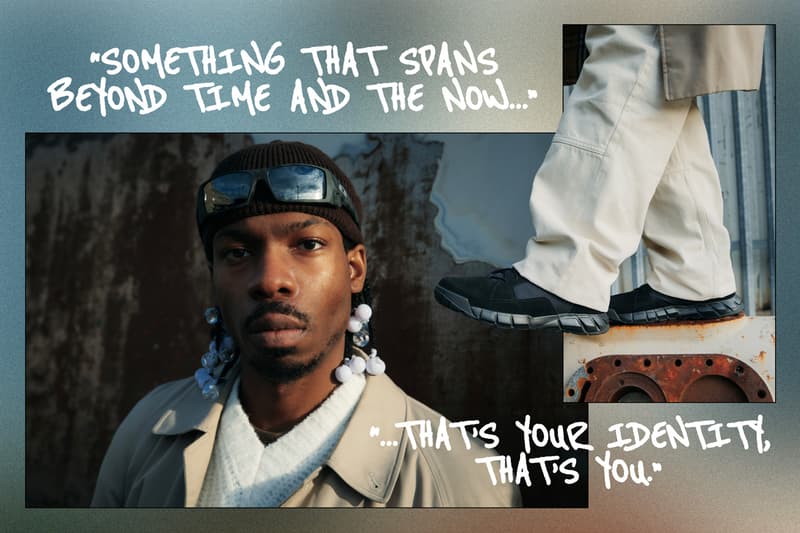 2 of 2
Following Sam Sutherland's essential tips on parkour with Oakley's Coyote Boot, HYPEBEAST touches base with artist Gabriel Moses. Chiming in on Oakley's "Be Who You Are" message, Moses flips the focus on styling the boot for everyday wear, highlighting its redesigned combat-inspired body with a dynamic, urban-ready outfit.
Relaunched earlier this year, the Coyote Boot ties together the heritage of Oakley footwear with innovative tech including a Cordura and leather upper and rugged nylon laces. To put the Coyote's versatility to the test, the London-based creative shares his advice on staying true to yourself in the art world and how the Oakley Coyote Boot adapts to him and his lifestyle.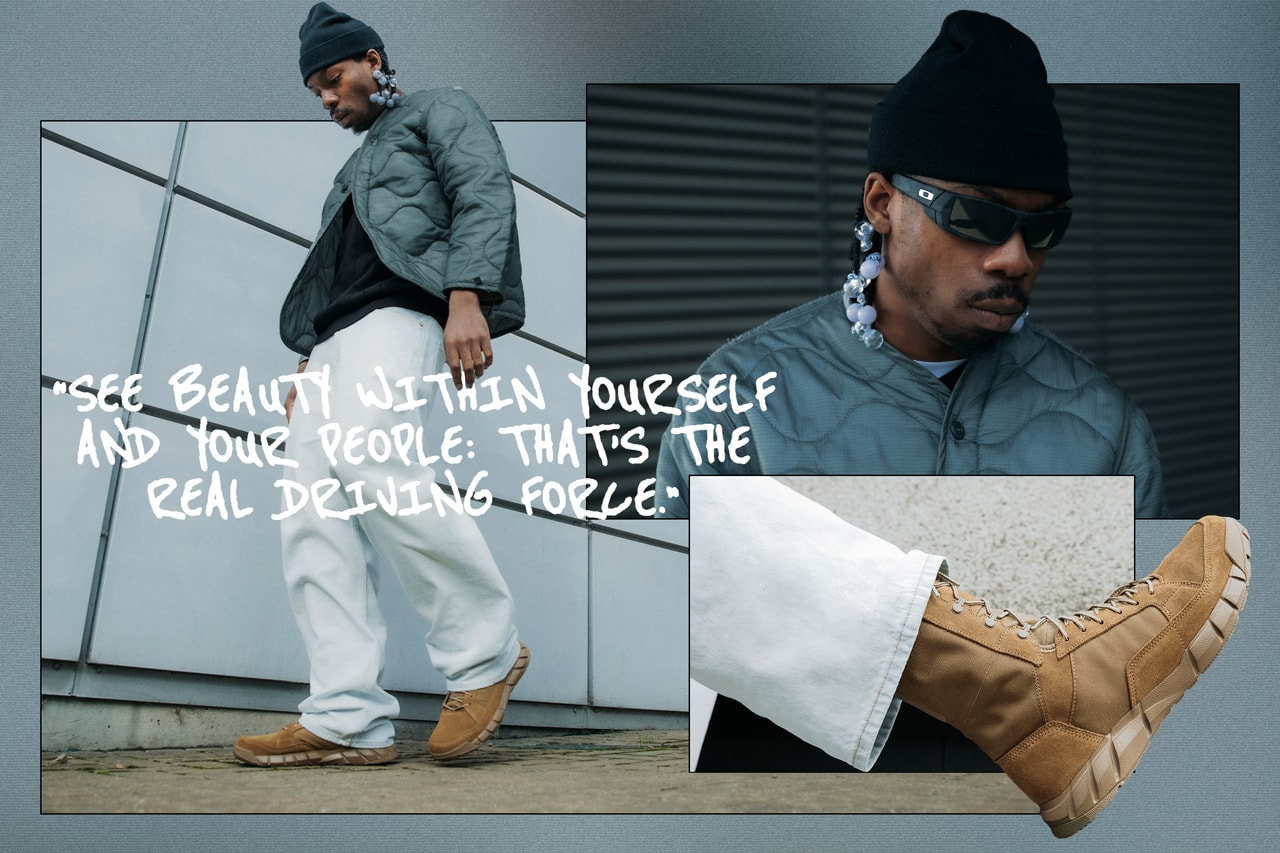 See the beauty within yourself
"The idea of seeing beauty within myself and my people, then bringing that to the world has been a real driving force for me," says Moses. When pursuing anything you love, believing in your unique abilities is what will make you shine above the rest. Speaking on the topic of his legacy, he adds, "I want to have something that people can look back at when I'm no longer here."
Have confidence in your vision
Moses warns: "Don't try to tailor your style to your audience" but instead "have a style that represents you." Even if you have a wild or slightly bizarre concept, take pride and be like the Coyote Boot – a rebel against convention. Reflecting on his artistic career, he adds, "I had a taste and style, and then I just kind of began growing within that space and it gave me a bit more direction."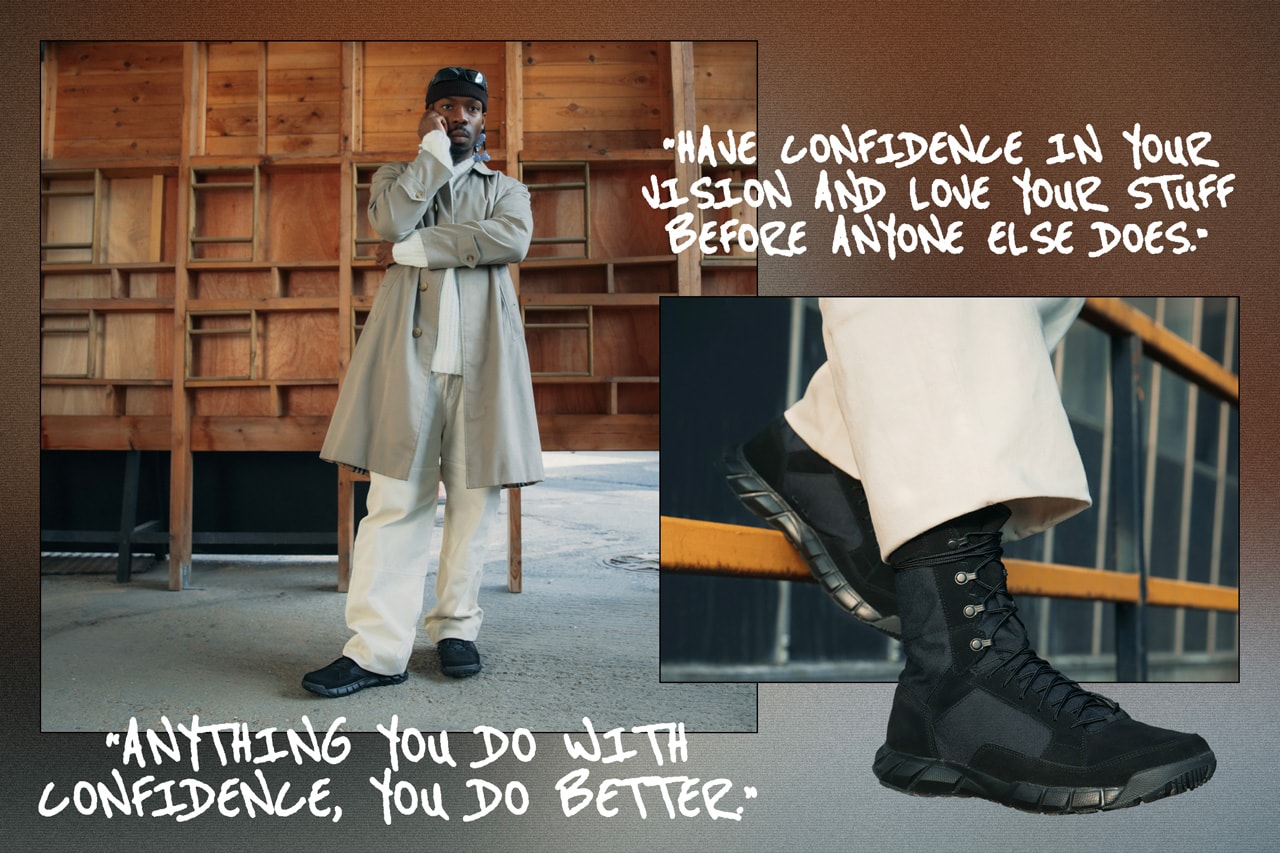 Make something out of nothing
Styling the Coyote Boot around his sleek yet functional outfit, Moses puts his own stamp on the boot's aesthetic with his favorite garments and accessories. Like his effortlessly styled outfit, Moses advises to just go for it and to "make something out of nothing" in your work. He says, "I think it's a privilege to be able to create, the main thing is just being able to do it."
You can achieve anything
Ultimately it's all down to you. Moses says, "Rather than looking at external things to make something, you can take control." But he reminds us that when you have finally completed your masterpiece, it's always important to "Love your stuff before anyone else does", because after all, success comes from within.
Oakley invites its wearers to find confidence in themselves, with the dynamic Coyote Boot offering limitless interpretations in style and sport.
Shop the Oakley Coyote Boot on Oakley's webstore.