Grab McDonald's Egg McMuffin for Less Than a Dollar
During breakfast hours on November 18.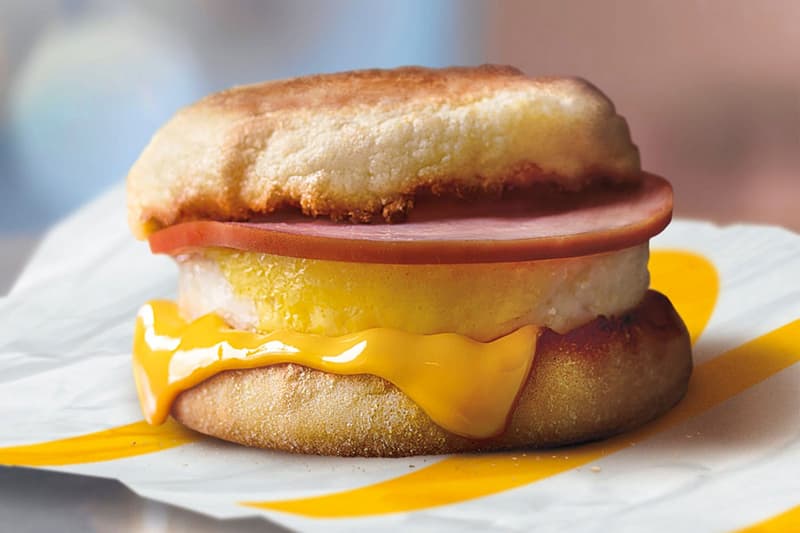 In celebration of its staple breakfast sandwich's 50th anniversary, McDonald's is offering a sweet deal on the Egg McMuffin for one day only. The "first-ever quick service restaurant breakfast sandwich" initially debuted in 1971 in Santa Barbara, California, with a nationwide launch in 1975.
For one day only fans can grab an Egg McMuffin for 63 cents along with classic hacks they can try themselves. Endless possibilities can be made from transforming the sandwich into a BLT with an addition of bacon and tomatoes to topping on a McChicken patty and syrup for a chicken & waffles hybrid or just simply trading off muffins for hash browns.
"It's been fun to see all the ways they've made it their own, whether it's adding some heat with salsa or sweetness with jam or combining it with the Sausage McMuffin, they're always innovating. I personally love to add a little heat to my Egg McMuffin," said Molly McKenna, McDonald's Senior Director of Brand Communications.
The Egg McMuffin celebratory deal will be available exclusively through the McDonald's app during breakfast hours on November 18.
In case you missed it, Japanese convenience stores are facing a fried chicken shortage.