Google Is Using Experimental Robots To Clean Its Facilities
The goal is to create a general-purpose learning robot.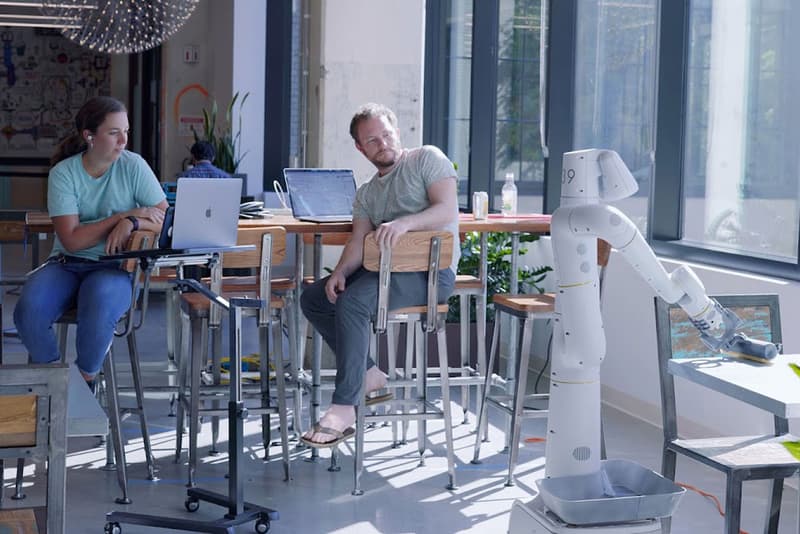 X Labs, formerly known as Google X and now operating under parent company Alphabet, is employing robots it created to clean its facilities.
Hans Peter Brøndmo, the research and development facilities' Chief Robot Officer, said in a press release on Friday that X is now "operating a fleet of more than 100 robot prototypes that are autonomously performing a range of useful tasks around our offices." The project, termed Everyday Robots, is working to expand its pilots to some of Google's Bay Area campuses.
"For the last several years, my team and I have been working to see if it's possible to teach robots to perform useful tasks in the messy, unstructured spaces of our everyday lives," Brøndmo said. "We imagine a world where robots work alongside us, making everyday tasks — like sorting trash, wiping tables in cafes, or tidying chairs in meeting rooms — easier."
The idea is that robots who have been taught how to sort waste to reduce unnecessary landfill can apply that learning to different tasks "without rebuilding the robot or writing lots of code from scratch." The robots are equipped with a mix of different cameras and sensors to survey their real-world environment and use a number of machine learning techniques to become more skilled at everyday tasks.
"The same robot that sorts trash can now be equipped with a squeegee to wipe tables and use the same gripper that grasps cups can learn to open doors," Brøndmo explained.
The company said its imagined future world of having robots work alongside humans is still "a long way off," though it is making meaningful progress toward its goal of creating a general-purpose learning robot.
In other news, take a look at Google's recently released Pixel 6 and Pixel 6 Pro.