At Home With: Nyjah Huston Shows Off His Closet, Trophy Room and Custom ROG Strix Laptop
An inside look at the world class athlete's home and his favorite things to do when he's not skating.
A look inside skateboarder Nyjah Huston's Laguna Beach home offers a glimpse into the spaces that show off his pro athlete lifestyle and how his distinct take on fashion translates to interiors. Known for his strong sense of personal style, Huston's penchant for skulls iconography, zen decor and industrial textures appear throughout his pad. These elements, which represent his singular aesthetic and love for skateboarding, are also reflected in his special edition of the ASUS ROG Strix Laptop.
Huston is recognized globally for his athletic talents as well as his take on fashion — and his internal space is a reflection of this external persona. As a decorated pro skateboarder, it's only natural for Huston to have a dedicated spot for his many awards and mementos of career milestones. Inside his trophy room, he houses various trophies from SLS tournaments and other accolades from his international skating career. Naturally, the style star also has an impressive closet and shoe collection that's matched by an equally covetable gaming setup featuring his special edition ROG Strix Laptop. Inspired by the spirit of "those who dare," Huston's Republic of Gamers collaboration is an extension of his lifestyle.
1 of 3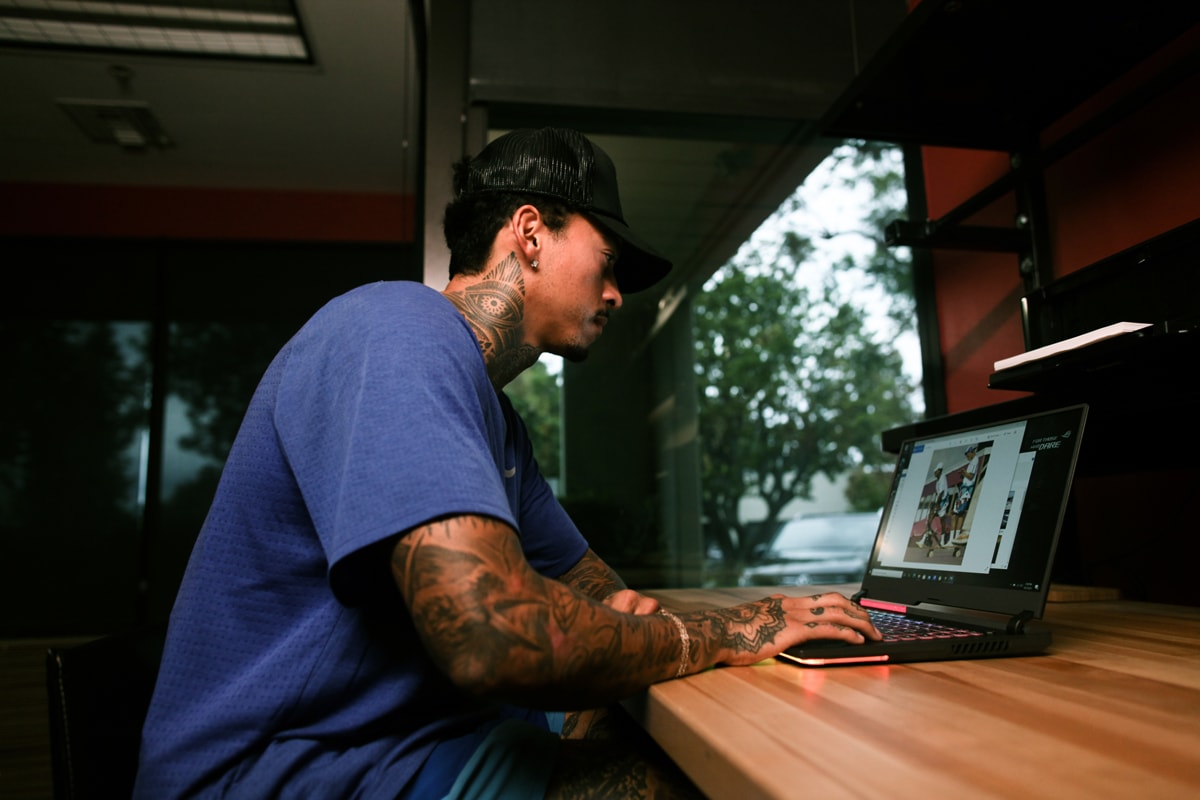 2 of 3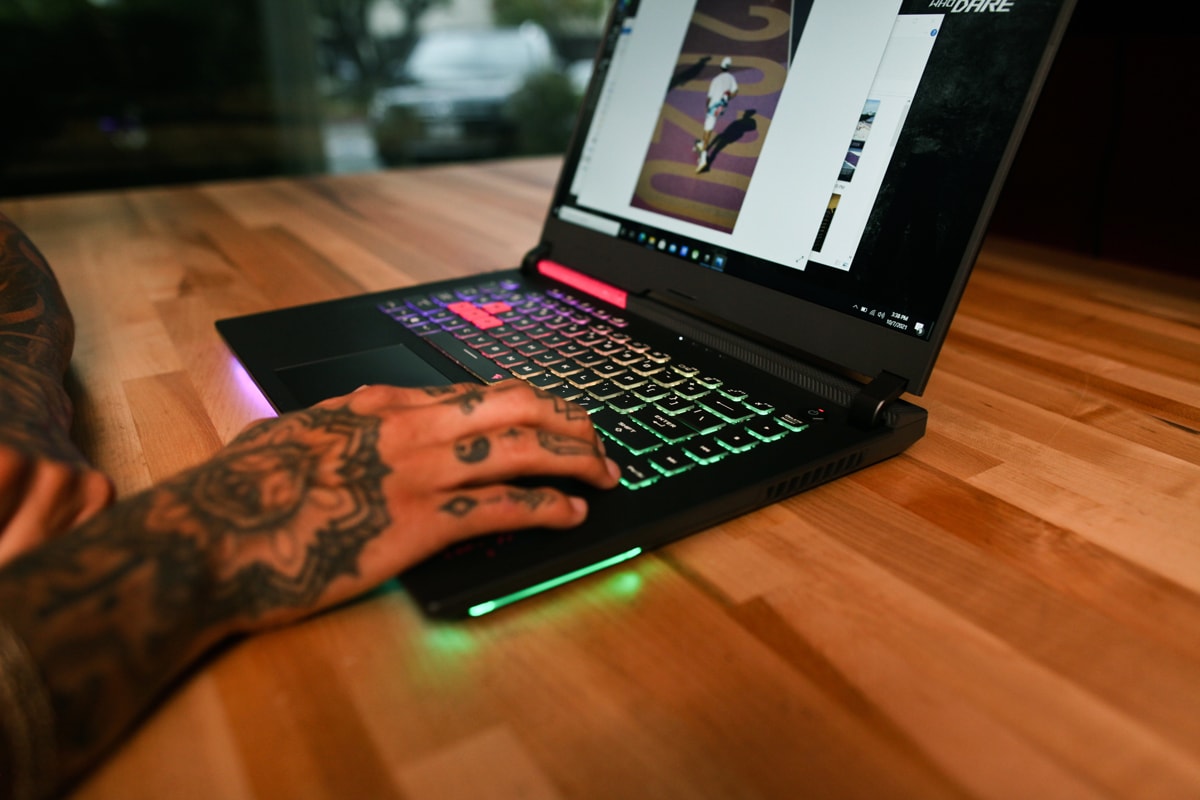 3 of 3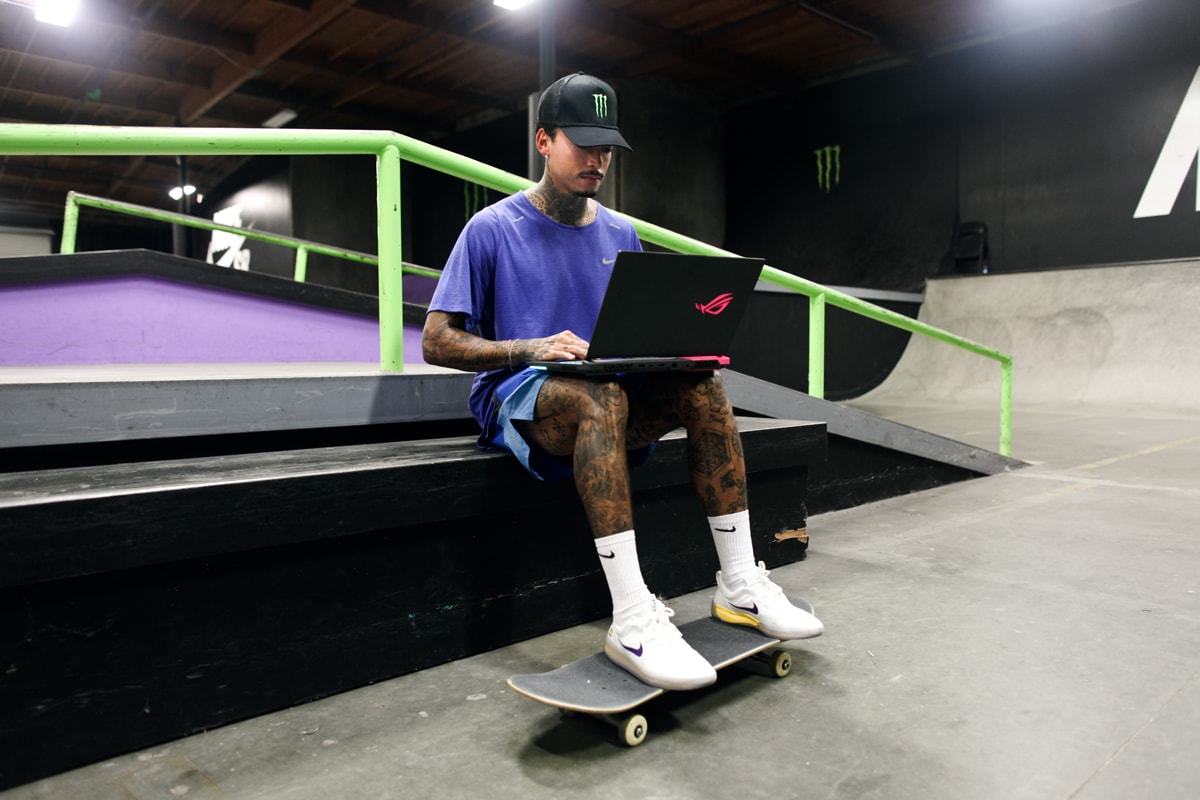 The same vibe and attention to detail that's seen in his home was applied to the ROG Strix Laptop laptop, from the packaging down to the computer's design touches and graphics. For example, the outer shell of the laptop has a texture inspired by the rough terrains of skateparks instead of a traditional smooth surface and is accompanied by a UV-activated skull pattern. And, once the computer is opened, the athlete's skull logo appears in a customized wallpaper that also unlocks an AR experience on the user's phone. The custom box it's housed in features raised, 3D elements, a nod to the concrete and metal fixtures that Nyjah typically skates. Take a tour of Huston's house in the video above to witness how is signature style translates to his collaboration with ASUS ROG.
For more information on his special edition of the ASUS ROG Strix Laptop, head to the brand's website.