Hayden Christensen Will Reportedly Return As Darth Vader in New Disney+ Series
'Ahsoka' will begin production in early 2022.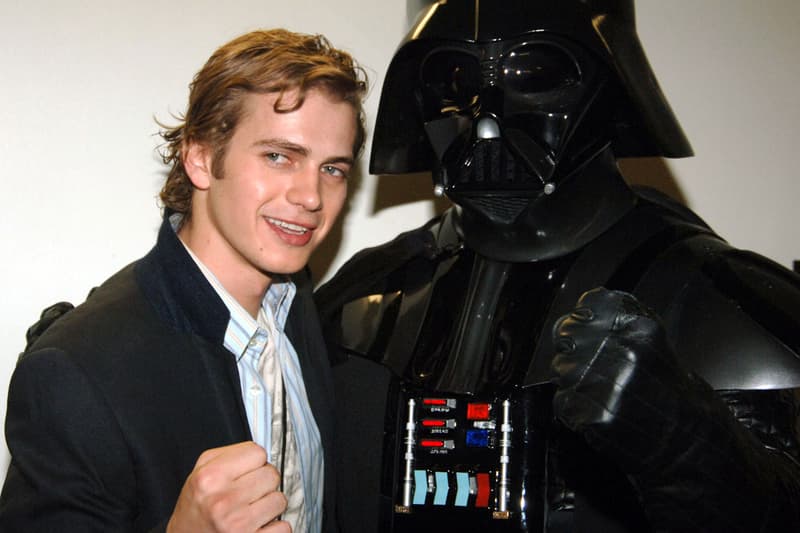 Hayden Christensen, who portrayed Anakin Skywalker and Darth Vader in the original Star Wars films, is reportedly set to return in the new Disney+ series Ahsoka.
Sources told The Hollywood Reporter that Christensen will reprise the role in the upcoming spinoff, which stars Rosario Dawson as Anakin's former apprentice and Jedi knight Ahsoka Tano. According to the outlet, production is due to begin in early 2022.
Dawson appears to have confirmed Christensen's reprisal in an Instagram post featuring a photo of the two actors alongside the caption: "Skyguy,…they know!!! See you soon, Snips." The post has since been taken down.
Rosario Dawson comments on Hayden Christensen joining #Ahsoka ?

(via rosariodawson | IG) pic.twitter.com/aWMr2Y95er

— Fandom (@getFANDOM) October 22, 2021
Lucasfilm recently announced several new series and films in the expanding Star Wars universe, including Obi-Wan Kenobi, starring Ewan McGregor with Hayden Christensen playing Darth Vader, as well as Rangers of the New Republic. The next feature film in the Star Wars franchise, titled Rogue Squadron, is set to release in December 2023.
In other news, Disney recently revealed additional details about its latest Star Wars-themed hotel set to launch later this year.