Editors' Picks: Fall 2021 Essentials From HBX
Here's what we're into this fall.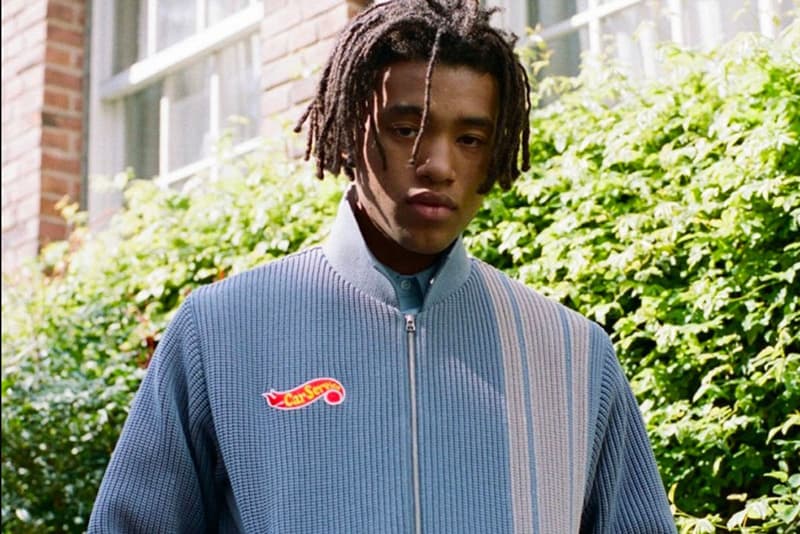 Last fall, the world was on lockdown due to the COVID-19 pandemic, and with that came a surplus of casualwear that was fit for cozy evenings indoors. But as businesses have started to reopen and people are venturing outside of their homes, it's time to assemble your wardrobe to suit the festivities that encompass the fall season.
Whether you're looking for a utilitarian shoe, a technical jacket to face the crisp autumn winds or a pair of clean-cut pants for a family gathering, we've got you covered. For this edition of editors' picks, we've rounded up some of our favorite ready-to-wear pieces and shoes from HBX for Fall 2021 that exhibit a range of tactical, casual and classic styles.
Salomon XT-6 Advanced
I've always admired the XT-6 ADVANCED silhouette for several reasons — it's sleek in construction, has somewhat of a technical aesthetic that isn't too over the top and is extremely comfortable to walk all day in. For someone who tends to keep neutral-toned garments in his wardrobe, this colorway certainly resonates with my fashion and footwear sensibility. The charcoal gray uppers paired with the purple accents make for a versatile, simple and seasonally-appropriate palette to keep in rotation throughout the Fall and Winter. — Elliot Santiago
Where to buy: HBX for $198 USD
Stone Island Nylon Field Jacket
The Stone Island Nylon Field Jacket is the perfect blend of utility and style. The quilted pattern and elbow patches add tasteful design elements and the rust color reflects fall's change of season and the warm hues of fallen leaves. It's the ideal in-between jacket for the cooler fall evenings. — Rosie Perper
Where to buy: HBX for $1160 USD
CarService Racing Knit Jacket
Funny enough I can't drive, though I often find myself gravitating towards auto-inspired apparel. The brand CarService channels the cool retro style of racing wear with a minimal approach to its design and colorways, which I appreciate for layering alongside other garments. The knit composition is also cozy and not stuffy to wear, and can easily transition from outdoors to indoors. — Sarah Kearns
Where to buy: HBX for $555 USD
Maison Margiela Tailored Pants
With a high-rise waist and a clean-cut straight leg, Maison Margiela's Tailored Pants add a sophisticated edge to any casual ensemble. Navy wool fabric controls the construction and subtle silver-tone hardware allows for a range of sizing at the waist — proof that versatility is a priority in the design's DNA. — Dylan Kelly
Where to buy: HBX for $1490 USD
ACRONYM Windstopper Primaloft Modular Liner Jacket
Padded, light and future-facing in its construction, ACRONYM's Windstopper jacket is a great choice for the cold weather ahead. — Shawn Ghassemitari
Where to buy: HBX for $1310 USD
Stüssy Filmore Sherpa Vest
Stüssy has blossomed from a counter-culture streetwear label into a bonafide pioneer of prints and color, and this Filmore Sherpa Vest delivers just that. The vest adds the right amount of color and playfulness to an otherwise muted winter fit with a hypnotic sherpa exterior, serving as a versatile outer layer or a layering piece to wear underneath heavier jackets. Beyond the bold colors, technical elements like the nylon zipper pocket on the front, chunky zipper closure and welt pockets take the vest into more wearable realms. — Eric Brain
Where to buy: HBX for $140 USD
New Balance Sandals SD4205KA
Wearing sandals during Fall might seem like a recipe for disaster – especially if, like me, you live in rain-soaked London. But New Balance's SD4205, which was originally released last summer as a Korean exclusive, are hard to argue with. They're a more robust, hardier version of the backless and slipper-inspired footwear styles that we've all been wearing throughout the year, made from a quick-drying mesh that'd easily withstand a rogue puddle or sudden shower. Truth be told, though, I'll be wearing mine with socks. — Rob Nowill
Where to buy: HBX for $90 USD