Burger King Canada Brought A Franken Whopper To Life
Stacked with onion rings and french fries.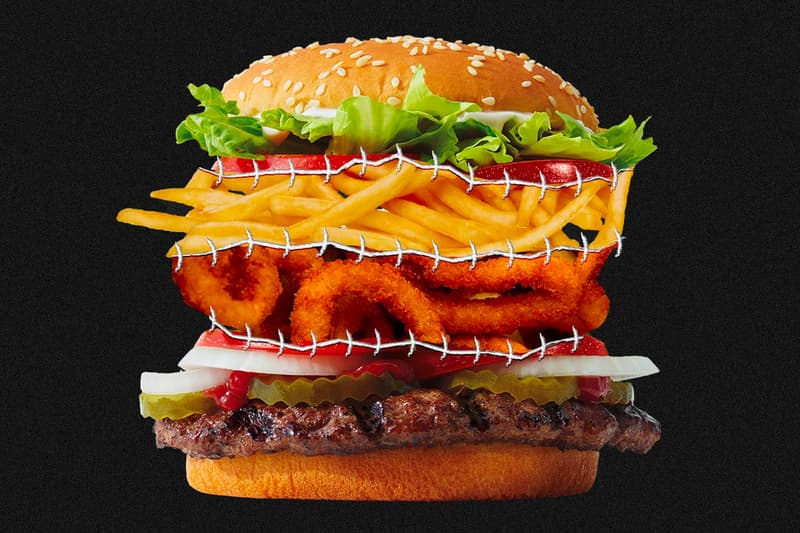 In line with its Thailand counterpart who debuted a Halloween special in the form of a black bun Rodeo Burger, Burger King Canada tuned in to the festivities with a Franken Whopper.
The latest burger is a jam-packed offering that loads its signature Whopper with a mound of onion rings and french fries which is essentially a combo meal stacked in a whole mouthful. Onion rings seem to be part of the spooky theme as the Ghost Burger in Thailand has the same side layered onto the patty.
The new Franken Whopper will be available for a limited time only until the end of October at participating locations throughout Canada and can be ordered exclusively through the BK App.
part onion rings. part fries. all delicious. behold…the Franken Whopper ?‍♂️? available from Oct 25-31, only on the BK app

— Burger King Canada (@BurgerKingCAN) October 25, 2021
Over on the stateside, Carl's Jr.'s El Diablo Thickburger will be making a return for the Halloween weekend.