Lil Uzi Vert Debuts Halloween-Ready Single "Demon High"
Traversing a series of sonic styles for spooky season.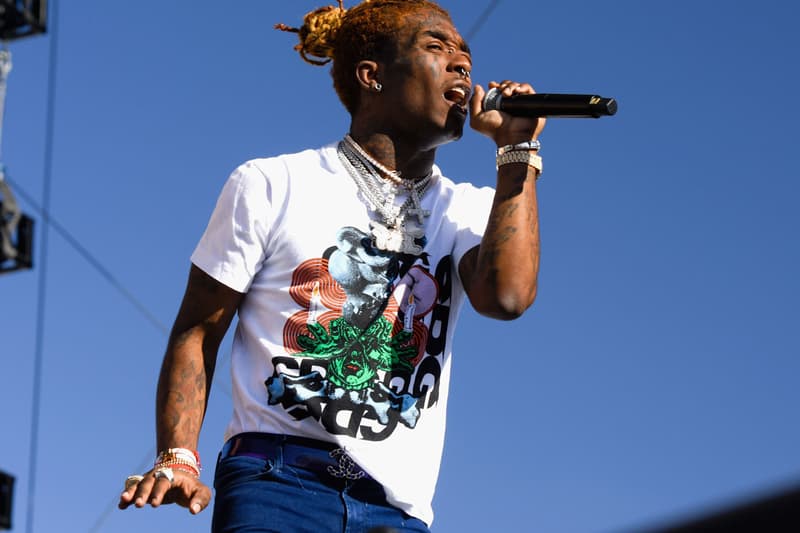 Lil Uzi Vert is celebrating spooky season with the release of his latest single, "Demon High."
Clocking in at just a little over three minutes, the Halloween-ready cut features production from Prologic and Rex Kudo. "Demon High" hears Uzi traverse a series of sonic styles including rap, trap and indie pop as he touches on ensuring not to let his demons get the best of him.
Earlier this October, Uzi revealed that he's taking his time with The Pink Tape. He confirmed to a fan that he will not be dropping the project this month, adding, "Then it drops next week and then it sounds like shit and I gotta hear it from, well not from you, but I gotta hear it from 100,000 people on the internet saying 'This sucks!' So you gotta let me take my time." However, he shared in late August that The Pink Tape was being mixed, "Well, it's going through mixing process right now because last time I dropped an album, it did really well," he said. "It was actually my highest-selling album, but it was a little bit experimental on the mixing part, not the actual music, so this time, I went experimental with the music and traditional on the mixing."
Stream Lil Uzi Vert's "Demon High" on Spotify.
Elsewhere in music, A$AP Rocky's LIVE.LOVE.A$AP is finally available on streaming services.