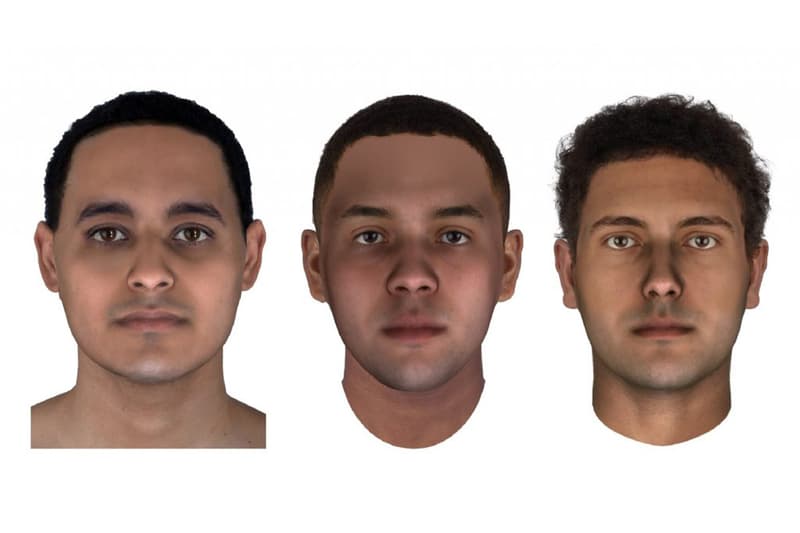 Researchers Have Digitally Recreated the Facial Features of Three Egyptian Men
A four year study conducted by Parabon NanoLabs, the Max Planck Institute and the University of Tubingen.
---
If you've ever wondered what the facial features of an ancient Egyptian would look like, you've come to the right place. A team of forensic researchers at the Virginia-based technology company, Parabon NanoLabs, took the mummified remains of three ancient Egyptian males and have digitally recreated their heads using an advanced process known as DNA phenotyping.
This involves taking DNA samples and utilizing the data to predict an organism's observable physical and biochemical attributes, along with its age and skin color. The three males, which were buried around 2,000 years ago, hailed from the ancient Egyptian city of Abusir el-Meleq, which lies south of modern-day Cairo.
The research was conducted in conjunction with scientists from both the Max Planck Institute for the Science of Human History and Germany's University of Tubingen since 2017. The findings mark "the first time comprehensive DNA phenotyping has been performed on human DNA of this age," said Dr. Ellen Greytak, Parabon's Director of Bioinformatics in a statement.
Scientists determined that the three males' features fall closely in line with the appearance of modern-day people from the Mediterranean and the Middle East.
Also in the news, Muhammad Ali's artwork recently sold for nearly a million dollars at auction.