Medicom Toy Taps H.R. Giger for Biomechanical BE@RBRICKs
Honoring the late visual designer of 'Alien.'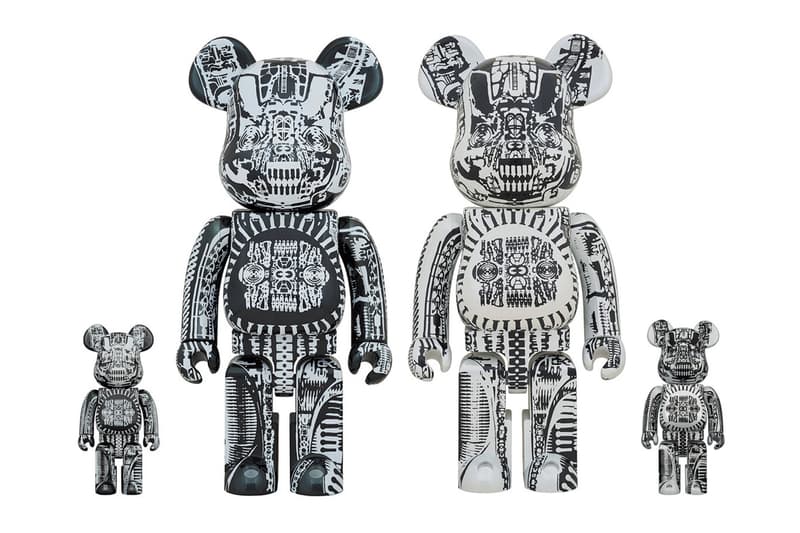 Medicom Toy has signed on Swiss artist H.R. Giger, lead visual designer of Ridley Scott's Alien, for a set of highly detailed BE@RBRICKs.
The collaboration features two colorways of the figure, both of which are monochromatic inversions of one another. H.R. Giger's intricately drawn motifs — futuristic depictions of mechanical space-age objects — cover the BE@RBRICKs from head to toe. Tiny gears like discs, pistons, nails, spikes, chains and other trinkets have been strung together to display a complex assembly of a robot. The silhouette's head features a mechanical face with details like curved eyes, wired nose and sharp teeth. There's an enigmatic system seen at the center of the body, while the legs sport spring-like mechanisms.
H.R. Giger and Medicom Toy's 100% & 400% BE@RBRICKs will be available on January 9 on 2G Parco's website for ¥22,000 JPY (approximately $213 USD).
If you like H.R. Giger's work, you might be interested in H.R. Giger and Hajime Sorayama's upcoming dual exhibition at Parco Museum.