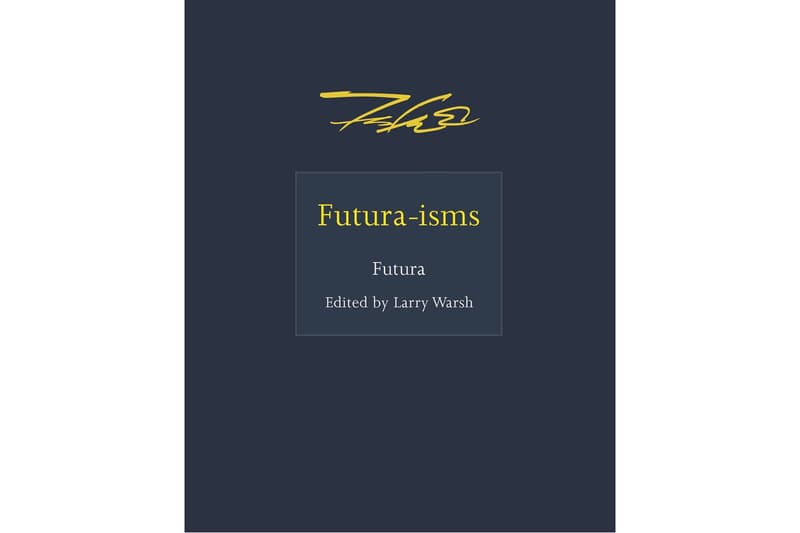 No More Rulers Launches 'Futura-Isms' Book Spotlighting Quotes by the Legendary Graffiti Artist
A collection of fascinating words spanning the artist's decades-long career.
---
Following the release of Haring-isms, No More Rulers returns with a brand new collection of quotes by the living legendary artist, painter, designer and photographer, Futura. Authored by Larry Warsh, the hardcover book is comprised of 176 pages that offer intimate insights into Futura's decades-long career starting from his graffiti art and New York City's "subway school" back in the 1980s.
Words featured in the book were gleaned from four decades of interviews and panel discussions. Highlights include the artist's thoughts on legal and illegal art, his motivations and inspirations as well as reflections on his star-studded artist coterie including the likes of Jean-Michel Basquiat, Keith Haring, Rammellzee, Dondi White, and more. "He also offers colorful memories of his adventurous life—growing up in New York City, serving in the Navy, touring with The Clash—and reflects on how his experiences have shaped his art," said publisher Princeton University Press in a statement.
Select quotations from the book:
"Graffiti was a way for me to exist. I wanted the world to know my name. I wanted to be somebody."
"The essence of what graffiti is … is creating this identity and taking it to the public."
"My whole life, I think, I've been a nomad."
"I was always at home in the subway system."
"People say, 'Let's play within the rules.' I say, 'No—let's break the rules a little bit.'"
Head to No More Rulers' website to preorder a book now for $14.95. Shipping will commence this February.
Elsewhere in art, James Jean has launched a new time-limited-edition print entitled Forager III.